The driving plot behind some of our best-selling post-apocalyptic fiction novels in America is a looming reality for many people and nations in the world. As droves of Israeli citizens line up at the post office in Israel to pick up their government-issued gas masks, many of us can't help but ask the depressing question, "Should I buy a gas mask?"
In this article I'll do my best to clear up many of the questions and myths that surround one of the most iconic symbols of the survivalist movement – the gas mask.
To make an educated decision about whether or not to go on a gas-mask buying spree, you should first consider the following:
Surplus does not necessarily mean 'good deal'
At one point or another, all of us have seen the military "surplus" gas masks advertised online, in catalogs or in Army/Navy retail stores. These masks are "surplus" for a reason. They're either outdated and have been replaced by more effective models or they are defective. Many of the older surplus masks are famous for being incredibly difficult to deploy and also very ill-fitting even when strapped on correctly. You'll never find a guarantee of performance on these domestic or imported surplus masks. There's a reason for that, too. Many of them also ship with filters that are also long expired. I'll get into that in a later heading. The price of surplus gas masks is enticing, I'll admit, but the risk is not worth the savings. A good current gas mask that's up to spec is going to cost at least $125, and more for many models. And that doesn't include a stock of $40-$50 replacement filters. Surplus gas masks do make great novelties for the man cave, however.
Not all gas masks are created equal
Shocker, right? There are certain criteria you need to look for when buying a gas mask. First, make sure the mask and filter is rated for chemical blowing and riot control agents, designated by the CBA/RCA rating, and nuclear, biological and chemical agents, carrying the NBC rating.
Some gas masks on the market are nothing more than glorified surgical masks. While this may be sufficient for most biological threats, it's also important that any mask and accompanying filter you purchase is certified to protect against nuclear and chemical threats as well. Be sure to discuss this with any supplier before ordering. Third party testing is preferred.
I prefer a mask with filter connections on both sides versus just one side or just in the front. This not only offers more flexibility (i.e. positioning the filter opposite where a gun stock may interfere), but also allows the user to positively attach a replacement filter on the opposite port before removing an expired one.
Field of view is a common frustration with many masks on the market. It's important to have an unobstructed view during times that warrant the use of a gas mask. Many older surplus masks have small goggle-type eye holes, which virtually eliminate all peripheral vision. How about prescription glasses? It's important to make sure the mask in consideration accommodates spectacles.
You'll probably need a few spare filters
Not only do filters have a shelf life, but they also don't last as long while in use as you might imagine. Most need to be replaced after just several hours of use depending on the environment and gas concentrations. Even if breathing in "uninfected air," they last less than 24 hours. What does this mean? First, it's not hard to imagine the need for several filters per person depending on exposure times. Second, it's important to keep track of the expiration date for any filters on hand. At $40-$50 a pop, the cost of replacement filters can add up quick. I would suggest purchasing a mask that accepts 40mm NATO threaded filter canisters. These tend to be the most readily available and popular.
Too late is almost always too late
Unless a gas mask is securely deployed before attacks are made, it's often already too late. Especially in the case of biological and chemical agents, even momentary exposure can be fatal. This begs the question about where you should keep a gas mask. Should it be kept in the home? At work? In the car? Or, should there be one in each location? It's impossible to predict the time and place that a potential threat may take place. Even if you own a gas mask, a sudden and unexpected attack may not give enough warning to deploy it in time before you have to take your next breath.
Paul Bunyan probably won't make it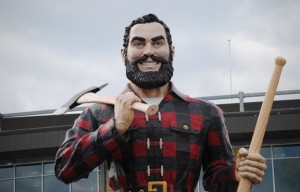 Most gas masks don't play well with facial hair, and I'm not just talking about Duck Dynasty-sized beards either. The 1-week lazy man can be affected. I even have a few female relatives that might have an issue. Any type of facial hair can degrade a critically tight seal against the user's face. If you're serious about buying a gas mask, you should also be serious about a clean shave each morning.  NOTE:  Hooded versions of gas masks are manufactured that can be used with beards.
You were not born with innate knowledge on using a gas mask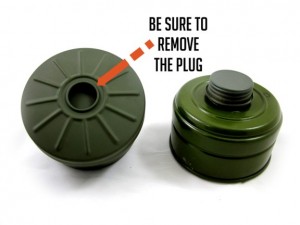 Deploying and strapping on a gas mask isn't as easy as they make it look in the movies. In fact, many have died by either putting it on incorrectly or not being able to put it on at all while under stress and panic. There are even accounts of people suffocating to death by not removing the plastic seal before screwing on a new filter. I even did this when I installed my first new filter. It's an easy mistake to make. There is a reason the military conducts gas-mask training exercises. Properly fitting and using a gas mask requires practice. Hands-on training by a professional is preferred. Prior practice at home is an absolute minimum.
The United States is a big place
It would be very difficult to cover the entire U.S. with nuclear, biological and chemical agents. Most agree that it is those in the large cities who are in the red zones. A farmer in the middle of Kansas is much less likely to need a gas mask than someone who works in Washington, D.C. This should be considered when making preparedness expenditures. There may be better things to spend a preparedness budget on besides gas masks if you live in areas unlikely to be targeted with nuclear, biological or chemical threats.
Gas masks are a means to an end, not the end themselves
You can't live in a gas mask. They are meant to be a temporary defense for escaping the "green cloud." If the threat doesn't stop (i.e. NBC attacks keep coming) and you don't have a permanent protected place in which to retreat (like an NBC-filtered bunker or safe room), that's bad news indeed. Even though some gas masks are fitted with drinking straws, it's just not practical to wear a gas mask for an extended period of time. Gas masks are a short-term solution to hopefully what will be a short-term problem.
Hopefully these insights have helped to "clear the fog" around this somewhat confusing topic. Some reading this article might decide the "surplus" gas mask in the closet purchased online after 9/11 is probably better used as a Halloween costume than a life-saving survival tool. I wouldn't hold your breath for U.S. government-issued gas masks any time soon. I don't see that happening in the near future. If you want one, you're going to have to buy it.
So, Creek, do YOU own a gas mask?
Yes, I do – several.  I purchased mine from http://www.approvedgasmasks.com.  I have no vested interest in that company nor do I get any kind of a kick back on sales.  They don't even know that I'm listing them as a source.  I'm sure there are many companies out there who offer current quality gas masks.  This is just one I've had personal experience with.  If you know of a trusted source, by all means, leave a comment and share for others.
Do you own a gas mask?  Why or why not?
Remember, it's not if, but when.
Source: willowhavenoutdoor.com
About Willow Haven Outdoor & Creek Stewart
Creek Stewart
is the Owner and Lead Instructor at Willow Haven Outdoor – a leading Survival and Preparedness Training Facility located on 21-acres in Central Indiana.  For more information on Survival Courses and Clinics offered at WHO, click
HERE
.  Creek is also author of
Build the Perfect Bug Out Bag: Your 72-Hour Disaster Survival Kit
and
The Unofficial Hunger Games Wilderness Survival Guide
.  You can contact Creek directly at
[email protected]
.