It's no secret that the U.S. government is in serious fiscal trouble. So much so that our Treasury Secretary recently noted that should the debt ceiling fail to be increased, the fall-out would be "catastrophic" and last for generations.
Given that sobering report, consider that everything in America, from food to fuel, is subsidized in one way or another. Those subsidies are being paid with ever-increasing debt. It is inevitable that at some point the world's reserve currency, the US dollar, will be wiped out. The trigger for such an event is irrelevant. What is relevant, is how average Americans will be affected when that day comes.

In recent months working Americans have seen their health care costs triple. But this is just the beginning. When America's debt problems come to a head the subsidies will be removed, and that will lead to cost of living increases that will leave those who never saw it coming in a state of confusion and bewilderment with no way out.
Marin Katusa of Casey Research, who has met with business and political leaders in over one hundred countries and is one of the most successful contrarian investment analysts out there, has some thoughts on the matter.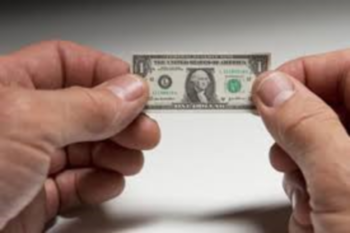 It will be shocking for the average American… if the petro dollar dies and the U.S. loses its reserve currency status in the world there will be no middle class.

The middle class and the low class… wow… what a game changer. Your cost of living will quadruple.
In the following must-watch interview with the Sound Money Campaign, Marin outlines the reasons for why our cost of living is going through the roof, the effects of geo-politics on our future, and ways to insulate yourself from what's coming.
Imagine this… take a country like Croatia… the average worker with a university degree makes about 1200 Euros a month. He spends a third of that, after tax, on keeping his house warm and filling up his gas tank to get to work and get back from work.

In North America, we don't make $1200 a month, and we don't spend a third of our paycheck on keeping our house warm and driving to work… so, the cost of living… food will triple… heat, electricity, everything subsidized by the government will triple overnight… and it will only get worse even if you can get the services.

For the average citizen, they should be thinking, 'I should store some gold here and there as insurance for all of this.'

Now, I don't know when it will happen. But it will happen, because it's happened to all currencies.

I don't think the people of Rome thought that Rome would ever fall as an empire… but it did.

So, you have to be prepared and protect your family. That's why you want leverage to things that have major upside when the dollar does collapse. And the best insurance for that is gold.
As Marin notes, the assets you hold should be such that they maintain or increase their value as the Petrol dollar crashes and America's debt bubble bursts.

For those with retirement investments like 401k's, IRA's or cash, Marin suggests you look to healthy gold companies as insurance. Back in the Great Depression of the 1930′s, as stocks crashed and then stagnated, those with investments in gold mining companies were able to not only preserve wealth, but grow it.
Those who prefer to keep their assets in physical holdings should look to gold and silver bullion, as well as those items that will become difficult to obtain when prices sky rocket. These core physical assets might mean long-term food stores, land with productive capacity, and personal energy production facilities that may include wind, solar or hydro.
If there is one trend that has taken hold over the last decade it's continued price rises for the basic necessities of modern life. Given that we are now in more debt as a nation and individuals than ever before, it's not hard to see where this is headed.
If you need a mainstream forecast to confirm what's going to happen, then we point you to the words of President Barack Obama, who several years ago stated unequivocally that, "electricity rates will necessarily skyrocket." He should know, because his policies are a significant contribution to what's going to happen in the very near future.

                             Please Spread The Word And Share This Post
Source:shtfplan.com