You have been preparing for the unknown– economic collapse, social unrest, nuclear war, or even just a downsize at work– for quite awhile now. Perhaps you are feeling confident in your ability to survive a catastrophic event by putting to use your survival know-how and stores of food. You even learned valuable gardening skills that will ensure your long-term survival.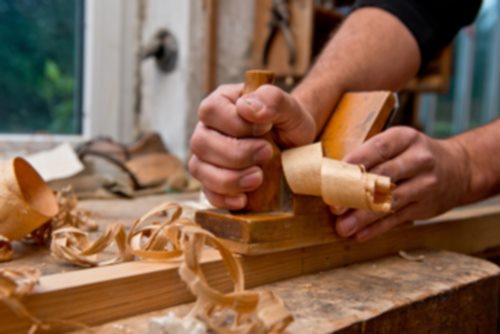 Now, imagine what life will be like after the collapse for which you have diligently prepared. You will be surviving, but will you be thriving? You will be eating, but will you be contributing to the rebuilding of your region by way of trade, commerce, and productivity? You will be alive and relatively well, but will you be cementing a positive future after a collapse?
There is a divergence of opinion as to what the world will look like after a disaster or collapse. Some survival experts see the population reverting back to a 19th century agrarian-based existence with blacksmithing, cobblers, and tanners making the biggest economic comeback. Others look to the examples of more recent collapses in Russia and Zimbabwe to see that the affected societies did not descend into a near-medieval subsistence but rather adapted their personal trades and subsistence to the heightened government oppression. No one knows exactly the situation society will be facing after a collapse, because that will depend entirely upon the impetus for the collapse itself. A slow and gradual economic decline will present its fair share of hardships but will look nothing like the aftermath of an EMP or nuclear detonation. The focal point for your own preparations will guide your vision of the post-collapse world.
In truth, the two seemingly disparate views can be reconciled if you have a mind geared toward adaptability and diversification. Many lucrative and useful trades can transcend the divide and be profitable to you in the aftermath of any collapse. You might find that you have a knack for one, or hopefully more, of the post-collapse trades in the following list:
Gunsmithing and Ammunition Production. Experts from both schools of thought agree that in any post-collapse emerging market, those who are equipped with the knowledge and tools to repair firearms and manufacture ammunition will be the most sought after for barter. This trade is also useful in light of the increasing restrictions put on firearms trade due to government control. This means the guns already out there are not likely to be replaced by purchase, rather people will be looking to repair theirs. You can begin learning these necessary skills by taking a class at your local community college. Classes on industrial design, machining, and woodworking are readily available and would be invaluable in getting you started on your new trade. There are also online resources available if you live prohibitively far from someone who can teach you the trade. The National Rifle Association can be contacted for a list of accredited programs for machining and tooling, if you are very serious about delving into gunsmithing.
Carpentry. As with gunsmithing, carpentry will be a valuable trade in any of the predicted post-collapse scenarios. While today's society relies mainly on furniture and cabinetry from big-box home improvement or retail stores, such large-scale manufacturing may be non-existent in a fallen economy. Local carpenters will then be called upon to fill that void. The reliability of electricity in a post-collapse world may be suspect, so when learning carpentry it is wise to also learn to use traditional tools and techniques. Finding and purchasing the older tools, such as hand planers, a mitre box, a treadle lathe, and other traditional tools, would be worth your while, rather than relying solely on modern tools that may become obsolete, if only for awhile. There are a number of ways to learn the skill of carpentry. As was mentioned above with gunsmithing, you can take a community college's series of classes or join a local carpentry guild. Members are usually very willing to take an aspiring woodworker under their wings for the small cost of yearly dues. Specialty woodworking shops offer classes, and many rent you hourly use of their tools for your projects and practice.
Household Product Manufacturing. In light of the necessity of the security and manufacturing skills noted above, it may seem a small thing to talk about home products such as soap, detergents, and hygiene. However, you should not discount their importance. In a post-collapse market, people will have to adjust to a different status quo with regards to their personal and home hygiene. Yet, the fact remains that we will still need to wash our homes, our clothes, and ourselves. Homemade soap making has seen a resurgence in popularity recently, mostly being sold in boutiques for upwards of six dollars per four ounce bar. Its value will most likely increase if we are hit with hyperinflation or a total collapse. Learning to make soap and other cleaners is not difficult. It is probably the easiest when compared with the other trades suggested, but it takes practice. You can learn easily now through books at your library, coupled with watching reliable videos available online. Consider deepening your skills by learning to make your own lye with rainwater and wood ash. Something else to think about if soaping is in your future is your long-term source of fats and oils, essential in soapmaking. Expand your production capabilities by storing the necessary items to make other necessities like toothpaste or salves.
Electronics Repair. As was mentioned before, the reliability of electricity after a collapse may be dubious, but people's reliance on electronics will continue. Small radios, televisions, and even food dehydrators will continue to be used and will need repair eventually. If this is your chosen trade, consider widening your field of opportunity by obtaining and learning to use solar-powered chargers to recharge people's batteries and other electronics. To learn to repair small electronics, you may follow a similar path to gunsmithing and carpentry. There are multiple ways to go about it, but it might be simplest to enroll in a local class. You will begin by learning the basics, what a resistor is, what a capacitor is, how to calculate wattage, and many other things. From there, consider the many reputable online courses available to build on that basic foundation. Take apart some of your obsolete electronics (old video game consoles, telephones, et cetera), and be careful to note the design and function of each component. Your own personal observations will be useful to you as you use this "self-taught" aspect in your trade approach.
Fruit, Vegetable, Seed Production. As a survivalist or prepper, you probably already know the dire importance of keeping a garden now and learning the skills necessary to be successful at growing food for you and your family. You probably have a stash of heirloom seeds, a garden plot outside, and the know-how to obtain a good yield from your labor and resources. Consider expanding your plot and resources so that in a post-collapse market you will be equipped to trade profitably with your fresh produce. Imagine the trading capability you will have with the folks who have stored dry goods or who have relied only on their hunting skills to put food on their tables. They will be needing fresh nutrients and fiber to keep them healthy and strong, and they will want to trade with you. Widen your own market by learning how to collect and store seeds from your produce so that you can sell and trade those precious commodities as well. Expand your possibilities. Even if you do not prefer eggplant, growing and trading those purple veggies with those who do will yield you more than if you had foregone storing those seeds. While gardening is a skill best learned through practice, your skills can be honed and augmented by attending classes given by your County Extension Office or by joining a gardening club. If this is your intended trading skill, consider well your means of transporting your produce to a market or trading post.
Aside from these are many other viable trades one could consider. When you are choosing, think carefully about what you think a post-collapse environment will look like. Though we all share a similar environment now, after a collapse your region and sub-region may look vastly different from someone else's depending on several factors. Urban versus agrarian regions of the country, for example, will deal with a collapse differently. Areas of the country with populations used to growing or killing their own food will have less call for a produce stand but may have a higher demand for a gunsmith. The point is that each area is different, and you and your trade must be prepared for the specific results after society's downturn.
First and foremost, take the time now to use your new knowledge in practical ways in your own home and life on a regular basis. Be constantly thinking about how you could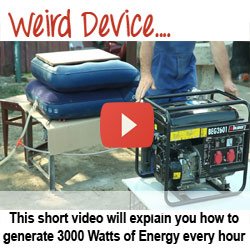 adapt your trade to a post-collapse world. Many of the questions you may ask yourself regarding your trade can be applied to a trade in today's economy: How prevalent is this trade? Is there enough of a market to support this trade? Are there many others out there who can provide this skill or would you have the corner on that particular market? Other questions you should examine would obviously be situation-specific and therefore a bit more difficult to answer: Can you obtain the tools you would need to perform this trade without electricity? In a fuel shortage, how could you maneuver to perform your skill or deliver your goods to others?
Preparing for surviving the collapse is a necessity. There is no doubt whatsoever about this. Still, preparing for surviving after the collapse should be on everyone's mind as well. Take the time, right now while resources and time are available, to learn a profitable, productive trade that will see you and your family through the hard times after the collapse.
Other useful resources:
Blackout USA (EMP survival and preparedness)
Conquering the coming collapse (Financial advice and preparedness )
Liberty Generator (Easy DIY to build your own off-grid energy source)
Backyard Liberty (Easy and cheap DIY Aquaponic system to grow your organic and living food bank)
Source: shtfplan.com