There is an unprecedented reset coming to world financial markets and if you've been paying attention it's impossible to ignore the signs. In fact mega-investment funds, governments and central banks have been secretly buying up and storing physical gold in anticipation of an event that will leave the U.S. dollar effectively worthless and governments around the world angling for a new global currency mechanism, according to mining executive Keith Neumeyer.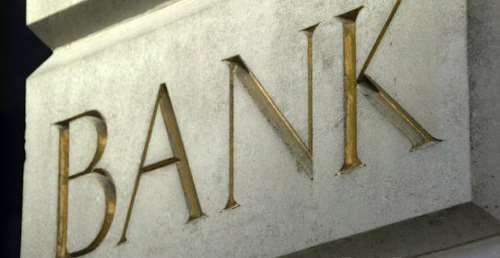 But before the reset can happen Neumeyer, who recently founded First Mining Finance and has partnered with billionaire alternative asset investors like Eric Sprott and Rick Rule, says that foreign creditors must first deleverage their U.S. dollar debt, a move that is happening right now and is evidenced by the recent strength of the U.S. dollar.
Once these U.S. debt holders unwind their positions, however, the dollar will be allowed to crash and we should prepare for a total financial, economic and monetary realignment.
(Watch the full interview at Future Money Trends)
With the central banks now buying gold… which is quite unique… we haven't seen that  in our lifetimes… they've always been sellers of gold and now they're buyers of gold… I think there will be a reset of the financial industry… 

I think China is being allowed to accumulate gold purposefully by the American government… I believe that the Chinese need to own at least the same amount as the U.S. owns before this reset occurs. I think that there's some kind of deal that's being made between all the central banks behind the scenes and that's why you're seeing governments accumulating the metal.

I do believe there will be some kind of new currency created with the backing… and it might not be a direct backing of the metal… but it'll be some kind of blend of currency.. it could be through SDR's… Special Drawing Rights… or some type of mechanism… I think that's where we're going.

And when that reset occurs I think gold will be left to rise… and I wouldn't be at all surprised to see three…four… five thousand dollar gold over the next five years.
Because the price of gold has been suppressed to allow governments and central banks to accumulate it cheaply, Neumeyer sees opportunity in the mining industry and that's why his latest mineral bank project is mimicking their actions and buying up physical mining assets around the world.
And though Western mainstream media pundits argue that the recent strength of the U.S. stock market and the U.S. dollar are proof positive that an economic recovery has taken hold, Neumeyer says exactly the opposite is happening.
The reason for the recent rise in the value of the world's reserve currency, he suggests, is a result of the massive unwinding of U.S. debt as private investors and governments around the globe know a rush for the exits is coming soon:
The view on the strength of the dollar recently is the fact that it's short-term. You've got so much U.S. debt out there and governments are now getting rid of their U.S. debt and converting all the debt to local debt… that's causing a huge demand for dollars in order to make that conversion, so this whole dollar rally is basically a deleveraging against the U.S. dollar… you're not seeing that story showing up anywhere in North America.

Once the world is deleveraged than the U.S. dollar… then basically the U.S. dollar will crash and that will be the beginning of this new reset.
Everything, of course, is very hush-hush but, as Neumeyer explains, most of the influential players involved know exactly what is going on and they are making their moves right now to ensure they survive the coming financial reset:
The gold accumulation that's going on… this is gold that's outside of the system… you don't hear about it… these are big sovereign wealth funds, these are government funds, these are banks that are buying the physical metal… they are very intimately involved in the sector and they know what's going on.

…

Definitely world governments and central banks around the world are unwinding their U.S. debt. They're trying to bring their debt home and that's causing the upside pressure on the dollar.
If Neumeyer is right, and all the signs suggest his assessment is fairly accurate, then the recent strength of the U.S. dollar will be short-lived. Once deleveraging by governments and central banks has been completed they will unleash an economic, financial and monetary storm that will change the very fabric of the global order.
The consequences are difficult to predict, but given that these entities have been buying up gold like their lives depended on it, the notion of an ounce of the precious metal being valued at $5,000 per ounce isn't out of the question.
Source: shtfplan.com
                                Other useful resources:
Survival MD (Best Post SHTF Medical Survival Guide Ever)
Blackout USA (EMP survival and preparedness guide)
Backyard Innovator (All Year Round Source Of Fresh Meat,Vegetables And Clean Drinking Water)
Conquering the coming collapse (Financial advice and preparedness )
Liberty Generator (Easy DIY to build your own off-grid free energy device)
Backyard Liberty (Easy and cheap DIY Aquaponic system to grow your organic and living food bank)
Bullet Proof Home (A Prepper's Guide in Safeguarding a Home )
Family Self Defense (Best Self Defense Strategies For You And Your Family)
Sold Out After Crisis (Best 37 Items To Hoard For A Long Term Crisis)