If you don't think you're on the government's radar for activities related to stockpiling food, ammunition, guns and other supplies, think again.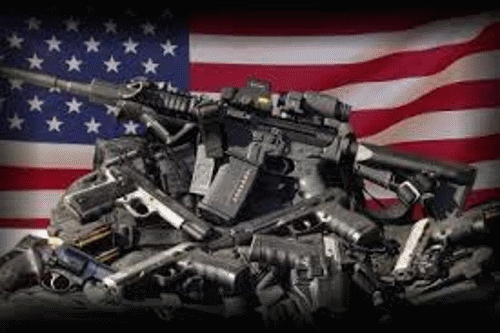 Three men have been arrested by Federal agents for allegedly attempting to build and detonate explosives. According to the report, the men were not planning to use the explosives in an attack, but rather, were preparing for the possibility of an armed resistance should the government declare a state of emergency under martial law.
Three North Carolina men fearing a government takeover and martial law stockpiled weapons, ammunition and tactical gear while attempting to rig home-made explosives, according to charges announced by the Justice Department on Monday.

…

[They] are accused of stockpiling guns and ammunition, as well as attempting to manufacture pipe bombs and live grenades from military surplus "dummy" grenades, according to the statement by Acting U.S. District Attorney Jill Westmoreland Rose and FBI Special Agent in Charge John Strong.

In addition to ammunition for a .338 caliber rifle, the statement says Litteral purchased hand-held radios, Kevlar helmets, body armor and face masks in preparation for an armed resistance to the feared military occupation.

…

Litteral planned to test homemade explosives with Barker in Shelby, North Carolina, quoting Litteral as saying "it is going to be great," in reference to the explosion, the district attorney's statement said.

The federal conspiracy charges carry a maximum penalty of five years in prison and a $250,000 fine. In addition, Campbell has been charged with a separate firearms charge punishable by 10 years imprisonment and a $10,000 fine.

Source: Associated Press
Though the charges stem from their involvement in building explosives devices, it is noteworthy that Federal prosecutors and the Associated Press say the men are accused of stockpiling weapons and ammunition, which in and of itself is not a crime. Just last week we showed video proof that Federal agents are on the look-out for individuals or groups making bulk purchases of a variety of supplies including ammunition, Meals-Ready-To-Eat, and gas masks.

While we're not advocating the building, testing or storing of explosives, what this story highlights is something preparedness professionals refer to as OPSEC. Someone in this group of three bragged about what they were doing, or, a store clerk saw something and said something to Homeland Security officials.
Whatever the case, this goes to show that once word gets out about preparedness activities deemed suspicious in nature, you can fully expect armed federal agents to show up in droves.
Please Spread The Word And Share This Post
Source: shtfplan.com
OTHER USEFUL RESOURCES!
Mega Drought USA:(Discover The Amazing Device That Turns Air Into Water)-DIY
Survive The End Days (Biggest Cover Up Of Our President)
Survival MD (Best Post SHTF Medical Survival Guide Ever)
Blackout USA (EMP survival and preparedness guide)
Bullet Proof Home (A Prepper's Guide in Safeguarding a Home )
Backyard Innovator (All Year Round Source Of Fresh Meat,Vegetables And Clean Drinking Water)-DIY
Conquering the coming collapse (Financial advice and preparedness )
Liberty Generator (Easy DIY to build your own off-grid free energy device)
Backyard Liberty (Easy and cheap DIY Aquaponic system to grow your organic and living food bank)
Family Self Defense (Best Self Defense Strategies For You And Your Family)
Sold Out After Crisis (Best 37 Items To Hoard For A Long Term Crisis)