Editor's Comment: It isn't just that most people aren't prepared to live off the land, it is that the system wants to force you to live on the grid, and keep most from providing from themselves.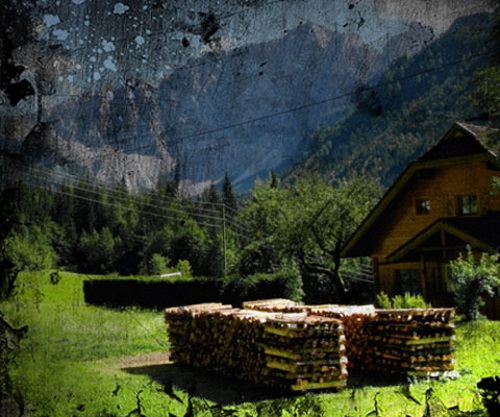 Taking steps to become more free, build a homestead, grow a garden, collect rainwater and other measures can create plenty of friction with the so-called "authorities" within the system, and it is no surprise that this place found a police state response to, well, any pretext they could come up with. I guess misery loves company, and they don't want anybody becoming to self-sufficient and unkept.
Living in Natural Harmony Could Get You Raided by a SWAT Team
by Adam Kokesh
Adam Kokesh has found a lot of inspiration for homesteading along the way and this interview with Quinn Eaker of The Garden of Eden was a critical part of it. Among other things, Quinn describes how to peacefully handle being SWAT raided for code violations while living on a homestead.
Homesteader raided by SWAT team: Quinn Eaker of The Garden of Eden
by Bob Tuskin
Arlington, Texas — A family with a passion for gardening and conscious living was raided by the Arlington SWAT team early Friday morning. All 8 adults present in the house were initially handcuffed at the gunpoint of heavily armed SWAT officers, including the mother of a 22 month old and a two week old baby who was separated from her children during the raid.
Here is their press release: At around seven thirty last Friday morning, inhabitants of The Garden of Eden, a small Intentional Community based on Sustainability, were awakened by a SWAT raid conducted by the City of Arlington for suspicion of being a full fledged marijuana growth and trafficking operation. Ultimately only a single arrest was made based on unrelated outstanding traffic violations, a handful of citations were given for city code violations, and zero drug related violations were found.
The entire operation lasted about 10 hours and involved many dozens of city officials, SWAT team, police officers and code compliance employees, and numerous official vehicles including dozens of police cars and several specialized vehicular equipment that was involved in the "abatement" operation. Witnesses say that there were helicopters and unmanned flying drones circling the property in the days prior to the raid that are presumed to have been a part of the intelligence gathering. The combined expenses for the raid itself and the collection of information leading up to the fruitless raid are estimated in the tens of thousands of taxpayer dollars.
All 8 adults present in the house were initially handcuffed at the gunpoint of heavily armed SWAT officers, including the mother of a 22 month old and a two week old baby who was separated from her children during the raid. The police enforced activity on the day of the raid included mowing the grass, the forcible destruction of both wild and cultivated plants like blackberries, lamb's quarters and okra, and the removal of other varied materials from around the premises such as pallets, tires and cardboard that the Community members say they had collected for use in sustainability projects. No marijuana or other drugs were found on site and the inhabitants of the premises were all unarmed.
After several hours and many requests from the community members, the City Police Officers finally produced two warrants. The first was a Search Warrant for a suspected marijuana growth and distribution operation purportedly being concealed on the premises. There was also an Inspection & Abatement Warrant for code compliance violations such as tall grass and storage in the yard, an issue that the City of Arlington and The Garden of Eden have been disputing since February of this year. The marijuana warrant was issued based on an unsubstantiated claim by an Arlington City Police Officer of possession of marijuana by one of the community members for which there is no police record. Garden of Eden community members also say they have a series of documents showing that their dispute with the City of Arlington over the code compliance violations had already been addressed and settled.
Landowner Shellie Smith states that she has been requesting a peaceful and honorable resolution since the onset of the dispute in February, requesting the aid of the City Manager Trey Yelverton, Tarrant County Sheriff Dee Anderson and Arlington Mayor Robert Cluck, but has received no response in the matter. Ms. Smith says "the City codes are in violation of our natural and Constitutional rights to live freely while causing damage to no one, and since there is no damaged party, there has been no crime committed on our part.
Rather, the City of Arlington has trespassed and committed robbery against us, amongst other crimes, and will be held accountable in a court of law in due time. We have been targeted by the system because we are showing people how to live without it. We are growing more than just tomatoes here, we are growing the consciousness that will allow people to live freely and sustainably, and the system doesn't want that to be known."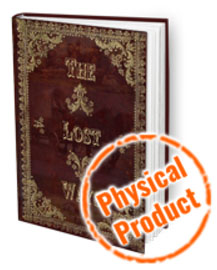 Source: thedailysheeple.com
OTHER USEFUL RESOURCES!
The Lost Ways (Learn the long forgotten secrets that helped our forefathers survive famines,wars,economic crisis and anything else life threw at them)
Blackout USA (EMP survival and preparedness guide)
Bullet Proof Home (A Prepper's Guide in Safeguarding a Home )
Backyard Innovator (All Year Round Source Of Fresh Meat,Vegetables And Clean Drinking Water)
Conquering the coming collapse (Financial advice and preparedness )
Liberty Generator (Easy DIY to build your own off-grid free energy device)
Backyard Liberty (Easy and cheap DIY Aquaponic system to grow your organic and living food bank)
Family Self Defense (Best Self Defense Strategies For You And Your Family)