I May Have Found the Easiest Way Ever to Plant Vegetables!
Considering that most gardeners don't have perfect soil, vegetable garden preparation requires tilling the soil, removing weeds, and adding fertilizer and organic matter. However, growing vegetables in bags of potting soil eliminates all this preparation work.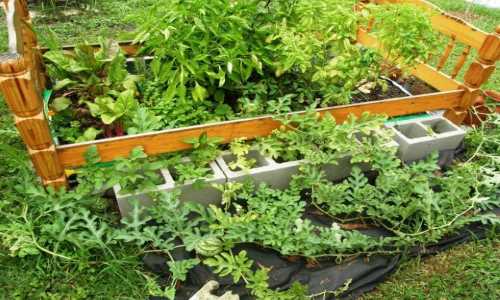 Instead of doing a lot of backbreaking work, you simply:
Purchase bags of potting/vegetable/planting soil.
Place them flat on top of wet newspaper or right on the ground in your yard or balcony.
Poke some holes in the bottom for drainage.
Cut off the top of the bag, leaving a 2-inch border.
Plant your vegetables right in the bag!
Benefits of Growing Directly in Bags of Soil
It's quick, easy and convenient because there's no digging
a great way to grow vegetables for those who have busy schedules
great for those with limited garden space
great for those in apartments
great for teaching children to garden
great for those with poor soil
convenient because bagged potting soil is pasteurized to kill weed seeds
makes weeding a breeze
convenient because you can plant seeds right into the soil
topsoil bags will smother the grass underneath
bags eliminate seedling-killing cutworms
this method is weeds-free (or very few weeds)
You can get started on bag gardening in no time. At the end of the growing season, you can gather up the plastic bags and work their contents into permanent beds, or just lay down a new batch of bags.
In addition to the above-mentioned reasons to garden this way is that the bag-garden can be created on a raised surface (such as a table) with drainage holes. This is great if you have a chronic illness and trouble with bending, limited mobility, or limited range of motion.
Things You Will Need
Screwdriver or something to punch drainage holes
Utility knife or scissors
Fertilizer
Seeds or seedlings
Bags of top soil
Mulch (optional)
A Quick Overview of the Steps
Step 1. Choose your soil.
Step 2. Place the bag in a sunny location, or the appropriate location for your garden.
Step 3. Put some drainage holes in the bottom of the bags.
Step 4. Cut the opening in the top of the bag.
Step 5. Plant your seeds or seedling.
A Step-By-Step Walkthrough
Step 1. Choose your soil.
Choose whatever floats your boat. Some plants do better in different kinds of soil. Ordinary bagged "topsoil" or inexpensive "tree and shrub planting mix" will do quite nicely.
Step 2. Poke drainage holes in the bottom of the bag.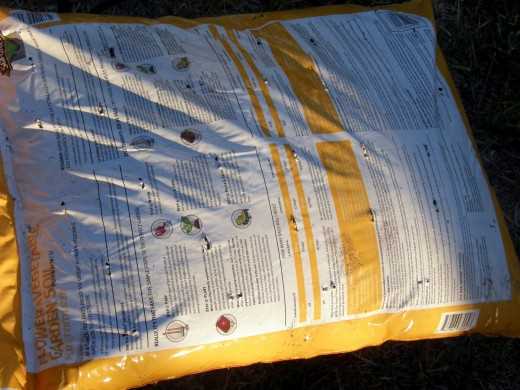 Step 3. Find a nice, sunny spot.
Sun is important for plants to grow.
Step 4. Use a utility knife to cut out a large, rectangular window on the upper surface of each bag.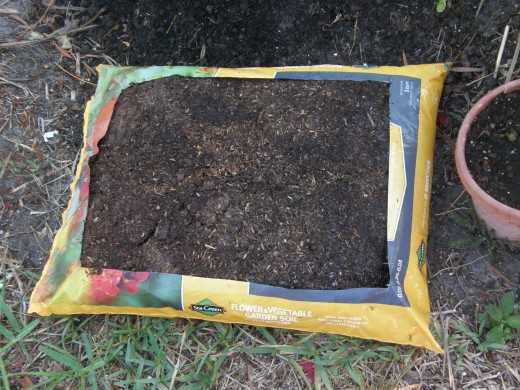 Step 5. Break up and wet the soil, then plant the seeds or seedlings.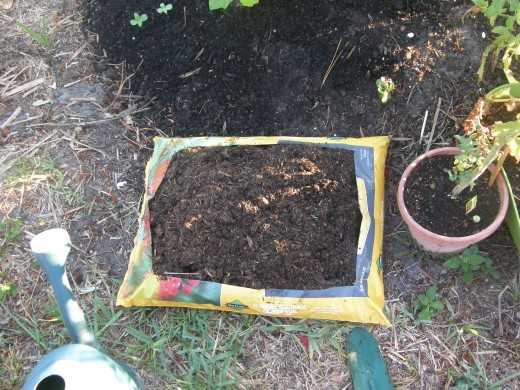 What Can I Grow In Soil Bags?
Any plant that does well in large containers will do well in a garden soil bag.
cherry tomatoes
bush beans
lettuce
cucumbers
kale
squash
cucumbers
kohlrabi
Swiss chard
and literally any plant that doesn't require deep rooting.
Use Egg Cartons for Seedlings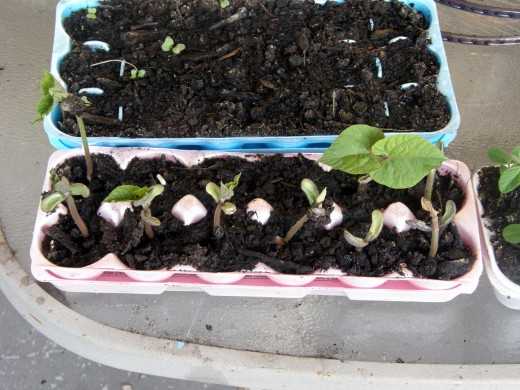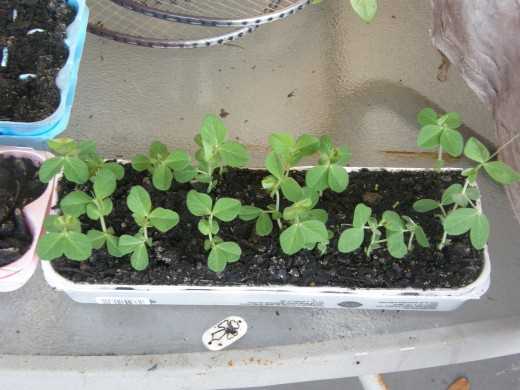 How Can I Grow a Deep Rooting Plant in a Bag of Soil?
Stand potting soil bags upright to plant deep-rooted plants such as tomatoes.
Limit the plants to one plant per bag.
Push 1/4-inch dowel rods or other support beams into the potting soil without puncturing the bag, leaving 3 to 4 feet of rod sticking out of the bag to stake tomato plants.
If you have trouble setting the bags upright, use thicker stakes and push them through the bag and at least 1 foot deep in the soil to hold the bag in place while providing stakes for the plants.
More Pictures and Ideas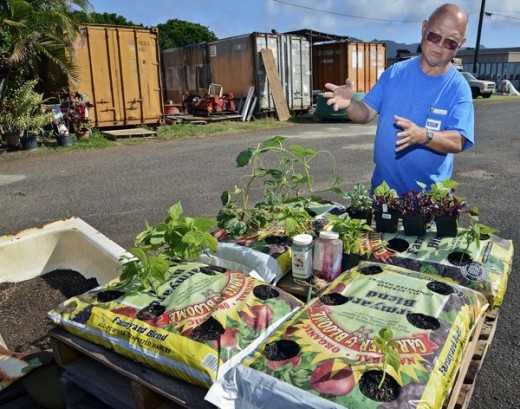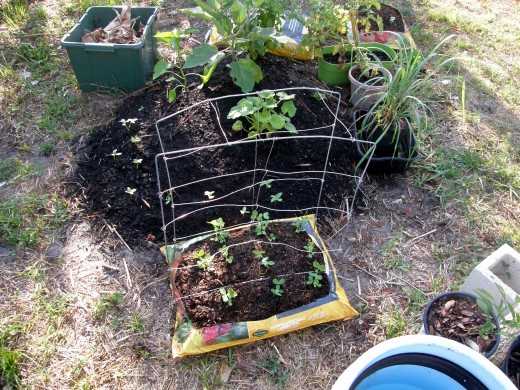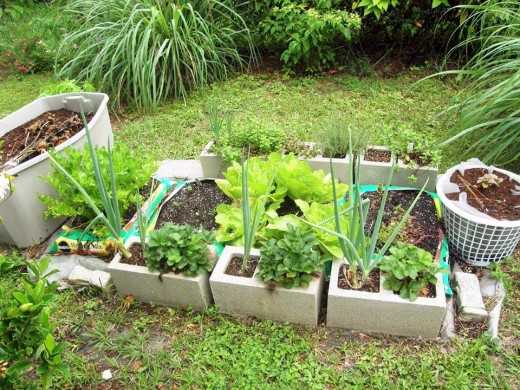 Source : dengarden.com
Stuck in the city? Have no fear, because we've bent over backwards to find solutions for you. We're going to let you in on some unique ways to make permaculture work in small spaces, so your food needs are covered if you can't leave your apartment. We'll share our best kept secrets on indoor gardening, that go beyond vertical stacking on walls and trellises. Also you can learn how to make your own organic fertilizers, because chemicals and fossil-fuel based pesticides are the last things you want to put in your soil.  WATCH VIDEO HERE