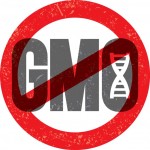 Agriculture officials in Washington state are testing samples of alfalfa after a farmer reported his hay was rejected for export because it tested positive for a genetically modified trait that was not supposed to be in his crop.
If it is confirmed that the alfalfa in question was genetically modified, it could have broad ramifications, said Hector Castro, spokesman at the Washington State Department of Agriculture.
"It's a sensitive issue," Castro said.
Biotech alfalfa is approved for commercial production in the United States. But many foreign and domestic buyers require that supplies not be genetically modified, and the possible presence of GMO modified alfalfa in export supplies could result in lost sales for U.S. farmers.
Just this summer, Japan and South Korea temporarily stopped buying some U.S. wheat because an experimental biotech variety was found growing in a field of conventional wheat in Oregon.
Alfalfa is the fourth-most widely grown U.S. field crop, behind corn, wheat and soybeans, and is used as food for dairy cattle and other livestock. The crop, worth roughly $8 billion, was grown on more than 17 million U.S. acres in 2012, according to the U.S. Department of Agriculture.
Exports of hay, including alfalfa, have been rising, hitting a record $1.25 billion in 2012, according to the USDA's Foreign Agricultural Service. Washington state is one of the largest producers of alfalfa for export.
The Washington farmer, who could not be reached for comment by Reuters, reported the problem to state agriculture officials in late August, according to Castro. The department began testing his alfalfa samples on September 3 and should be finished by Friday, Castro said.
He said it is not clear if the farmer bought seed that was genetically modified and mislabeled or if his field was contaminated by some other means. And testing could reveal no contamination at all, he noted.
Monsanto Co developed the herbicide-tolerant genetic trait that gives alfalfa and other crops the ability to withstand treatments of its Roundup weedkiller, and has maintained that its biotech alfalfa presents no danger to conventional or organic growers.
Many U.S. farmers have embraced Roundup Ready crop varieties as aids to improve crop production.
Genetically modified "Roundup Ready" alfalfa was approved by USDA in 2011 to be planted without restrictions after several years of litigation and complaints by critics.
GMO opponents have warned for more than a decade that, because alfalfa is a perennial crop largely pollinated by honeybees, it would be almost impossible to keep the genetically modified version from mixing with conventional alfalfa. Cross-fertilization could devastate conventional and organic growers' businesses, they said.
But even though U.S. regulators have deemed biotech alfalfa to be as safe as non-GMO varieties, many foreign buyers will not accept the genetically modified type because of concerns about the health and environmental safety of such crops.
ACX Pacific – a major exporter of alfalfa and other grass hay off the Pacific Northwest to countries that include Japan, Korea, China and parts of the Middle East – will not accept any GMO because so many foreign buyers are so opposed to it.
And domestic organic dairy farmers have said that any contamination of the hay they feed their animals could hurt their sales.
"This is terribly serious," said Washington state senator Maralyn Chase, a Democrat who fears alfalfa exports could be lost if it is proven that GMO alfalfa has mixed in with conventional supplies.
The possibility of alfalfa contamination comes as Washington state voters weigh a ballot initiative that would require mandatory labeling of genetically engineered foods. A similar measure failed to pass in California last year.
The issue also arises as USDA continues to investigate the contamination of the wheat grown in Oregon.
Monsanto discontinued work on the experimental wheat variety in 2005 because of widespread industry opposition and boycott threats by international buyers. The April discovery of the GMO wheat in Oregon triggered lawsuits and led to some lost export sales of the grain.
Source : http://www.righttoknow-gmo.org/news/exclusive-washington-state-testing-alfalfa-gmo-contamination