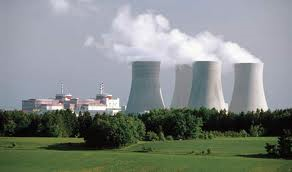 The Obama administration on Friday announced regulations setting strict limits on the amount of carbon pollution that can be generated by any new U.S. power plant, which quickly drew a backlash from supports of the coal industry and are certain to face legal challenges.
The U.S. Environmental Protection Agency's long-awaited guidelines are expected to make it more difficult for new coal-fired power plants to be built.
The rules, a revision of a previous attempt by the EPA to create emissions standards for fossil fuel plants, are the first step in President Barack Obama's climate change package, announced in June.
Under the proposal, new large natural gas-fired turbines would need to meet a limit of 1,000 pounds of carbon dioxide per megawatt hour, while new small natural gas-fired turbines would need to meet a limit of 1,100 pounds of CO2 per MWh.
New coal-fired units would need to meet a limit of 1,100 pounds of CO2 per MWh but would be given "operational flexibility" to achieve those levels, the agency said.
In a speech at the National Press Club in Washington, EPA Administrator Gina McCarthy discussed the rationale behind new rules, and defended Obama's climate plan, which opponents say amounts to a "war on coal."
"There needs to be a certain pathway forward for coal to be successful," McCarthy said, adding that "setting fair Clean Air Act standards does not cause the sky to fall."
Still, stocks in coal mining companies such as Alpha Natural Resources Inc, Peabody Energy Corp and Arch Coal Inc fell on Friday and are down more than 25 percent for the year to date.
"Today's announcement … is direct evidence that this Administration is trying to hold the coal industry to impossible standards," said Senator Joe Manchin, a Democrat from the coal producing state of West Virginia.
The U.S. Chamber of Commerce, which represents more than 3 million businesses, said the EPA's strategies "will write off our huge, secure, affordable coal resources."
In her first major speech since being confirmed to the EPA's top job in July, McCarthy described her commitment to cleaner air in sometimes emotional terms, focused on the impact of pollution on public health.
"It's not just the elderly who suffer from air pollution, so do children – especially children in lower income and urban communities," she said. "If your child doesn't need an inhaler, then you are one very lucky parent."
UNPROVEN TECHNOLOGY?
Under the new rules, any new coal plant built in the United States would need to install technology to capture its carbon waste, known as carbon capture and storage (CCS).
That technology, which aims to prevent the release of large volumes of carbon into the atmosphere, is controversial because it is currently not yet operational on a commercial scale, an issue likely to be central to legal challenges to the EPA.
By giving coal plants seven years, rather than the 30 years proposed in 2012, to achieve an emissions rate below 1,100 lbs per MWh, the EPA is showing that it has full confidence in the nascent CCS technology.
"We now have enough information and confidence to say that a CCS option with coal meets the test of being the best system of emission reduction," David Doniger, policy director of the Natural Resources Defense Council's Climate and Clean Air Program, told Reuters.
The EPA previously issued a version of the rule last year but made changes to it to address potential legal weaknesses and to factor in over 2 million public comments.
The EPA will launch a fresh public comment period after Friday's rules release.
It is due to issue a proposal to address emissions from existing power plants – which account for nearly a third of U.S. greenhouse gas emissions – by June 2014.    (Reporting by Valerie Volcovici; Editing by Ros Krasny, Eric Beech and Marguerita Choy)
Source:http://www.trust.org/item/20130920124744-2qy75/?source=hpbreaking