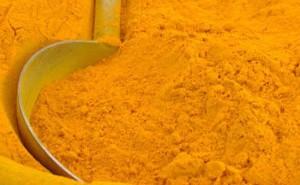 Here's why Turmeric (and its home remedies) should be part of your survival prep food storage plan.
As a prepper who is storing up extra food, you should also consider to include additional ingredients such as a variety of spices to zest up your foods. While there are many spices to choose from, look especially for those which have been proven to be good for the body.
One of them is Turmeric…
In an earlier article, high-orac-value-antioxidant-foods-top-100, Turmeric ranked number 6 of the top 100 high ORAC value antioxidant foods/herbs/spices/etc.
Turmeric is a spice that gives curry powder its yellow hue and peppery flavor.
Turmeric has been used for thousands of years as both a cooking spice and a medicine, and enjoys widespread popularity as an ingredient in various home remedies. Medical research into turmeric's curative effects includes fighting cancer and lowering cholesterol.
Turmeric home remedies include…
Indigestion Remedy A teaspoon of turmeric mixed into a cup of yogurt (or other) makes a good home remedy for indigestion. According to the University of Maryland Medical Center website, the curcumin in the turmeric stimulates the gallbladder to produce bile, which may aid digestion.
Antiseptic Properties Mix turmeric powder with honey to make a paste, and apply over freshly-washed cuts and scrapes to prevent infection. Turmeric has antibacterial and antiseptic effects; it can also be used to control bleeding from fresh cuts.
Home Remedy for Arthritis People suffering with arthritis can turn to turmeric to treat their symptoms of painful, stiff joints. A paste made by mixing a teaspoonful of turmeric with extract of ginger is applied to affected areas. According to the National Library of Medicine website, curcumin in turmeric lowers levels of inflammatory enzymes.
Cold and Respiratory Infections To combat colds and respiratory infections, mix 1 tsp. of turmeric powder and 1/4 tsp. of crushed black pepper into a cup of milk. According to the National Library of Medicine, turmeric may have antiviral properties.
Migraine headaches Take one teaspoon turmeric with 1/4 teaspoon of black pepper and within 15 minutes your pain is (hopefully) gone. Also works wonders on joints and muscle pain.
The idea is to take a serious look at natural herbs and spices, not only for their benefit of flavor, but their health benefits and home remedies as well…
Source:modernsurvivalblog.com