Each year, more than 2 million homes are breached by burglars – a burglary every 15 seconds.
Here are some of the mistakes that home owners make: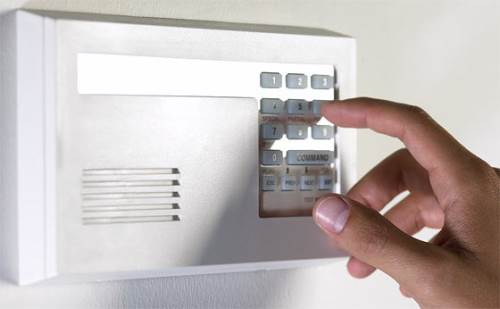 BURGLAR ALARM OFF
For those who have a home burglar alarm, all too often they leave it off when running out for a few minutes or a short errand trip. The majority of the houses robbed have alarm systems – and more than half the time, the alarms aren't turned on.
ALARM SIGNS
Do not post specific alarm signs which reveal the identity of the alarm company. This gives the burglar the information needed to potentially disable the home alarm (known diagrams, methods to disable, etc.). Instead, buy a generic sign from a home-supply store that says "This House Is Protected By An Alarm System".
HIDING VALUABLES IN THE BEDROOM
The first place that burglars often look is in the bedroom. The underwear drawer, under the mattress, high closet shelves, etc. Find other places to hide your valuables.
WINDOWS COVERED WITH LANDSCAPING
Tall bushes and shrubs give burglars the privacy they need to work on opening windows without being seen. Keep all bushes trimmed to below window level.
LEAVING LIGHTS ON ALL THE TIME WHEN AWAY
A light (e.g. porch light) that is always on when you're away is a signal to burglars that you're away. Use outdoor motion lights for nighttime deterrence. Similarly, lights that are always on inside the house at night will only help the burglar see. Instead use timers on your lights, or other clever burglar deterrent devices to appear as though you're home.
HAVING MAIL DELIVERY STOPPED
If you trust your neighbor, it is better to have them pick up your mail than having mail delivery stopped while you are away. You may trust your mail carriers, but the fact is that you don't know who else is getting the information. So keep your plans quiet.
BROADCASTING YOUR PLANS ON SOCIAL MEDIA
With today's wide use of social media, it is tempting to tell all your 'friends' that you're going out. Your 'circle' of so called 'friends' on social media may have expanded well beyond your real friends – and you don't know who all may be getting that information. Keep it quiet.
Don't become a target! Learn what you need for survival defense on Bulletproof Home.
Source: modernsurvivalblog.com