While keeping your family safe is a priority, unfortunate disasters are simply a part of life. Whether it's a weather related event, or a man-made disaster, being prepared means having supplies on hand that will get you through 72 hours, or until the worst has past. Whether it's a self-contained kit or a well-organized closet, it's important to have the following items on hand in the event of a disaster situation.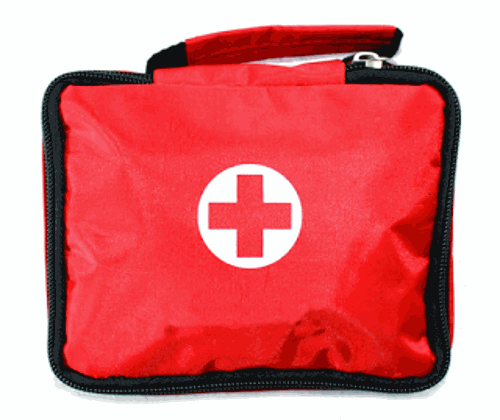 Proper Preparation:
Water
It's critical to have water for drinking, cooking, and sanitation. For a 72 hour period, 3 gallons per person is an acceptable supply to have on hand. Purification tablets may also be used to treat questionable water sources in the event your secure supply runs out.
Fire
Whether it's for cooking or keeping warm, a reliable source of fire is a fundamental necessity during any disaster. Waterproof matches will work even in wet conditions, and disposable lighters are always a good backup.
Food
A 3-day supply of non-perishable foods should be available, or should be a part of your 72 hour survival kit. Since power could be an issue, it's important to stock foods that don't require refrigeration. Canned foods, peanut butter, energy bars, and dried fruits are good examples of what to have on hand in the event of an emergency. Make certain to consider your family's dietary needs, and whether or not you need to feed infants or small children. While this might seem obvious, don't forget a manual can opener and eating utensils.
First Aid Supplies
Homeowners should always have a first aid kit on hand. If you're unsure of what to purchase, most kits are rated for the number of people that may require emergency care. Keep your emergency kit sealed. Purchase a second first aid kit to avoid using your emergency supplies.
Flashlights and Batteries
Keep a fresh supply of batteries and flashlights in your emergency kit. Do not put the batteries in the flashlights until it becomes necessary, as this will ensure a longer battery life.
Communication
Having a battery operated radio will help to keep you informed of the conditions as they relate to your emergency. Don't rely on cell phones. You may not be able to keep them charged, and there may be no signal during the emergency.
Most Underwriters Insurance Brokers (BC) Ltd will have a comprehensive list of supplies families should keep on hand in the event of an emergency. Don't forget to mention this list when you're discussing your Vancouver home insurance policy.
Source: doomsdaymoose.com
                          Other useful resources:
Blackout USA (EMP survival and preparedness guide)
Backyard Innovator (All Year Round Source Of Fresh Meat,Vegetables And Clean Drinking Water)
Conquering the coming collapse (Financial advice and preparedness )
Liberty Generator (Easy DIY to build your own off-grid free energy device)
Backyard Liberty (Easy and cheap DIY Aquaponic system to grow your organic and living food bank)
Bullet Proof Home (A Prepper's Guide in Safeguarding a Home )
Family Self Defense (Best Self Defense Strategies For You And Your Family)
Sold Out After Crisis (Best 37 Items To Hoard For A Long Term Crisis)
Brooke Chaplan is a freelance writer and recent graduate of the University of New Mexico. She writes for many online publications and blogs about home improvements, family, and health. She is an avid hiker, biker and runner. Contact her via twitter @BrookeChaplan.