You may or may not have heard of the recent RFP by the US Department of Treasury for $200,000 worth of Survival Kits for all of its employees who oversee the federal banking system. But just this morning I learned that they are also looking to hire a "Emergency Preparedness Specialist Familiar With DHS Directives".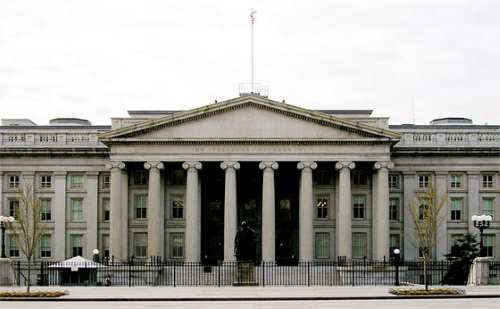 The question for you and I is, "Why?"
A 'Request For Proposal' went out on December-4 for Survival kits which will be delivered to every major bank in the United States including Bank of America, American Express Bank, BMO Financial Corp., Capitol One Financial Corporation, Citigroup, Inc., JPMorgan Chase & Company, and Wells Fargo according to a report on Free Beacon.
The RFP can viewed here.
The request for survival kits has raised many an eyebrow and a number of blogs have opined on this news a few weeks ago. While I believe that emergency preparedness kits are good common sense 'insurance policies', the fact that the banking cartel ordered them is interesting indeed.
What inspired me to post on this now, is having read this morning on zerohedge that the Fed is also looking to hire a specialist of emergency preparedness – but not just anyone, someone who is familiar with DHS directives. Hmmmm…
The job description can be found here: Careers at the Federal Reserve
Job ID: 10185
One logical question is 'why?'.
Are the recent actions taken by the Fed simply those of new policies to do with emergency preparedness in general?
Or a better question might be, do they feel a sudden need for implementing a preparedness plan because the $S is about to hit the fan within the banking sector?
Maybe the predictions about 2015 economic collapse aren't that far off?
What do you think?

Source: modensurvivalblog.com
Other useful resources:
Survival MD (Best Post SHTF Medical Survival Guide Ever)
Blackout USA (EMP survival and preparedness guide)
Backyard Innovator (All Year Round Source Of Fresh Meat,Vegetables And Clean Drinking Water)
Conquering the coming collapse (Financial advice and preparedness )
Liberty Generator (Easy DIY to build your own off-grid free energy device)
Backyard Liberty (Easy and cheap DIY Aquaponic system to grow your organic and living food bank)
Bullet Proof Home (A Prepper's Guide in Safeguarding a Home )
Family Self Defense (Best Self Defense Strategies For You And Your Family)
Sold Out After Crisis (Best 37 Items To Hoard For A Long Term Crisis)