A-lot of people are apparently concerned about the (health) effects of plastic as it pertains to drinking water storage ('bottles', jugs, containers, barrels, etc.), and I thought I would give my opinion on the subject as it relates to survival and preparedness…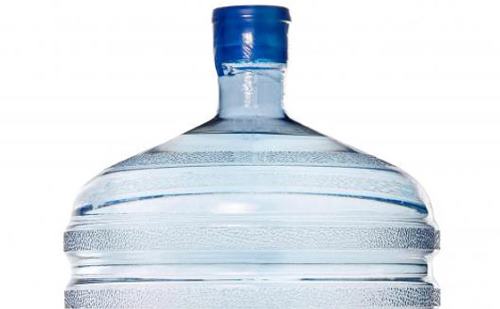 Not all plastic is created equal.
However there are certain plastics which are considered food safe.
Plastic generally considered safe for food (or water)
#1 (PETE)
#2 (HDPE)*
#4 (LDPE)
#5 (PP)
*Apparently, not all HDPE #2 (buckets and containers) are food grade – those which may have been manufactured with a non-food-grade "mold release agent". More here
Most plastic water 'bottles' (the kind you get in the 24-pack flats, etc.), and the plastic of soda and juice containers, are made from #1 PETE, and are apparently BPA-free nowadays (based on what I've discovered online about this subject).
Most 1-gallon jugs (water, milk, etc.) are of #2 plastic. By the way, it's difficult to get all the milk 'stuff' and flavor out if you choose to reuse a milk jug for water storage.
'Blue' colored water containers (and barrels) that are specifically manufactured 'food safe' are made of #2 plastic. Not all food safe containers are blue, but many are (for quick identification).
#4 plastic is used for things like plastic bags, and #5 plastic is used for things like Rubbermaid type food storage containers, etc.
I have spent a-lot of time researching the general subject of various plastics versus their apparent safety for food and water, and there is a-lot of opinion and passion about it.
Having said that, I have come to my own conclusions about how to best deal with the possibility of 'bad' chemicals leaching into the water in which it's stored.
Regarding #1 plastic, the fact that it is thinner (than #2) makes it less than ideal for long term water storage. In addition, I have discovered that #1 plastic will more readily leach a 'plastic' taste into the water if it is heated up in any way – especially over time.

For example, if you leave a plastic water bottle in your hot car, then drink it after it has been sitting there for a time, chances are you will taste a bit of plastic. This can't be good over the long term.
Regarding #2 plastic, even though it may be considered food grade, given the controversy surrounding long term effects of leaching, it makes sense to rotate your water sooner rather than later.
My opinion is that if you're storing water for long term, and if using plastic containers, you should use #2 HDPE food grade. You should also drain and refresh your water every 6 months. The water should be stored in a cool place, out of the sun.
With that said, the bigger picture is this:
When it comes to SHTF survival, the issues of long term effects from (the possibility) of leaching (even though the plastic is considered food grade) is miniscule in comparison to the need for water itself.
You will die without any water after 3 days (more or less).
How long will (the possibility) of leaching take before it affects you? Maybe decades? Maybe never?
"Don't sweat it." Just store some water!
Source: modernsurvivalblog.com
Other useful resources:
Drought USA:(Discover The Amazing Device That Turns Air Into Water)
Survive The End Days (Biggest Cover Up Of Our President)
Survival MD (Best Post SHTF Medical Survival Guide Ever)
Blackout USA (EMP survival and preparedness guide)
Bullet Proof Home (A Prepper's Guide in Safeguarding a Home )
Backyard Innovator (All Year Round Source Of Fresh Meat,Vegetables And Clean Drinking Water)
Conquering the coming collapse (Financial advice and preparedness )
Liberty Generator (Easy DIY to build your own off-grid free energy device)
Backyard Liberty (Easy and cheap DIY Aquaponic system to grow your organic and living food bank)
Family Self Defense (Best Self Defense Strategies For You And Your Family)
Sold Out After Crisis (Best 37 Items To Hoard For A Long Term Crisis)