I don't remember where I found these pictures, so it's hard to credit the proper owner. If they belong to you or you know where they originate, leave a comment.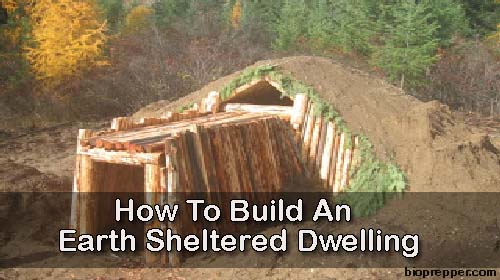 One of the problems faced in the Long Term Survival situation is securing adequate shelter. A brush shelter will be sufficient for only shorter periods of stay, and not something you will want to live in until such time you are able to rejoin the remnants of civilization. Or maybe you never will want to. The earth sheltered approach helps regulate the temperature inside even without a heat source. If you build in such things as a Rocket Mass Heater it will take only a minimal amount of fuel to heat your space. Pay attention to the construction techniques in the following photos. This next photo is of a coastal Indian dwelling, I think. It is built to house many members of the tribe and there may be handful in each village. The Chief would have had the largest and the most elaborate.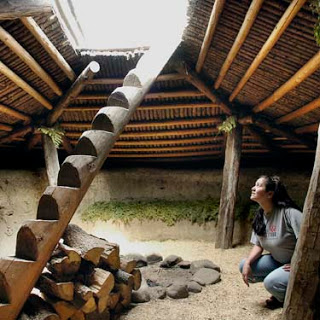 The next series of photos shows a pretty neat, partially earth sheltered dwelling. I hope it sets the imagination into overdrive.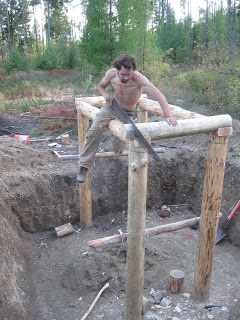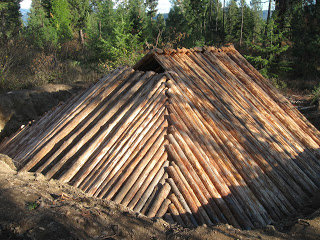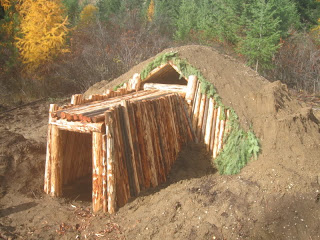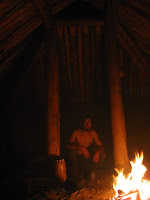 For short term, the evergreen boughs may be sufficient for thatching the roof, but at the very least I would want either blue plastic tarps or greenhouse plastic to keep it waterproof. Perhaps a layer of clay smeared over it all if no plastic were available.
Do you have a wilderness hide? Somewhere to ride out the 90 days
If you found this article useful, please like our Facebook page and stay up to date with the latest articles.

Source: Beforeisnews.com
OTHER USEFUL RESOURCES!
US Water Revolution (Generate Your Clean Water Anywhere)
Alive After The Fall (Key Survival Situation Procedures and Knowledge )
Mega Drought USA:(Discover The Amazing Device That Turns Air Into Water)-DIY
Survive The End Days (Biggest Cover Up Of Our President)
Survival MD (Best Post SHTF Medical Survival Guide Ever)
Blackout USA (EMP survival and preparedness guide)
Bullet Proof Home (A Prepper's Guide in Safeguarding a Home )
Backyard Innovator (All Year Round Source Of Fresh Meat,Vegetables And Clean Drinking Water)-DIY
Conquering the coming collapse (Financial advice and preparedness )
Liberty Generator (Easy DIY to build your own off-grid free energy device)
Backyard Liberty (Easy and cheap DIY Aquaponic system to grow your organic and living food bank)
Family Self Defense (Best Self Defense Strategies For You And Your Family)
Sold Out After Crisis (Best 37 Items To Hoard For A Long Term Crisis)