Rep. Michael McCaul (R-TX), Chairman of the Homeland Security Committee held a hearing about the potential impact of an electromagnetic pulse (EMP) bomb over America.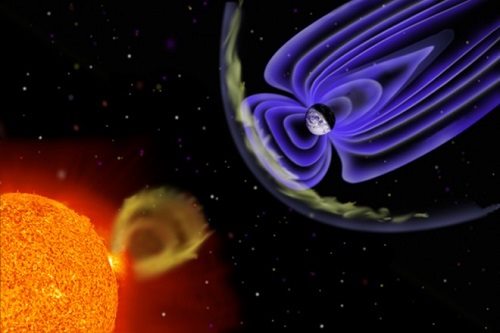 An EMP is caused by the detonation of a high-altitude nuclear bomb which sends a massive surge that fries anything electrical. It destroys anything with a microchip, the entire electric grid, and all vehicles built after the mid-1980s.
McCaul opened the hearing entitled, "Electromagnetic Pulse (EMP): Threat to Critical Infrastructure," saying an EMP would be far more catastrophic than even ground-level nuclear bombs. (watch video below)
"Some would say it's low probability, but the damage that could be caused in the event of an EMP attack, both by the sun, a solar event, or a man-made attack, would be catastrophic," said McCaul. "We talk a lot about a nuclear bomb in Manhattan, and cybersecurity threat to the power grid in the Northeast, and all of these things would actually probably pale in comparison to the devastation that an EMP attack could perpetrate on Americans.

Dr. Peter Pry, a member of the Congressional EMP Commission, testified that an EMP event whether from a rogue state or the sun could wipe out 90% of America's population.
"Natural EMP from a geomagnetic super-storm, like the 1859 Carrington Event or 1921 Railroad Storm, and nuclear EMP attack from terrorists or rogue states, as practiced by North Korea during the nuclear crisis of 2013, are both existential threats that could kill 9 of 10 Americans through starvation, disease, and societal collapse," Pry told the committee.
The purpose of the hearing was to advance H.R. 3410 To amend the Homeland Security Act of 2002 to secure critical infrastructure against electromagnetic pulses, and for other purposes.
The general aim of the resolution is to appropriate funding to research "a comprehensive plan to protect and  prepare the critical infrastructure of the American homeland against EMP events."

Other useful resources:
Blackout USA (EMP survival and preparedness guide)
Backyard Innovator (All Year Round Source Of Fresh Meat,Vegetables And Clean Drinking Water)
Conquering the coming collapse (Financial advice and preparedness )
Liberty Generator (Easy DIY to build your own off-grid free energy device)
Backyard Liberty (Easy and cheap DIY Aquaponic system to grow your organic and living food bank)
Bullet Proof Home (A Prepper's Guide in Safeguarding a Home )
Family Self Defense (Best Self Defense Strategies For You And Your Family)
Sold Out After Crisis (Best 37 Items To Hoard For A Long Term Crisis)
Source: alt-market.com
This article was originally published at Activist Post