Finding edible mushrooms is a tricky endeavor, as some of the poisonous ones look remarkably similar to the edible ones, and a mushroom that is edible in one region often has a poisonous doppelganger in another region.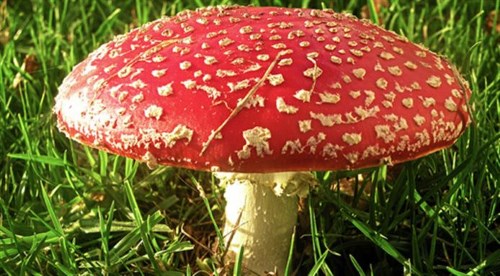 So the rule of thumb here is never eat a mushroom unless you are 100% sure of its identification.
This guide should help you know exactly what to watch out for.
Okay, let's take a look at some funky fungi and toxic toadstools.
A VISUAL GUIDE TO POISONOUS MUSHROOMS
Other useful resources:
Backyard Innovator (Always Have A Source Of Fresh Meat,Vegetables And Clean Drinking Water)
Blackout USA (EMP survival and preparedness)
Conquering the coming collapse (Financial advice and preparedness )
Liberty Generator (Easy DIY to build your own off-grid energy source)
Backyard Liberty (Easy and cheap DIY Aquaponic system to grow your organic and living food bank)
Bullet Proof Home (A Prepper's Guide in Safeguarding a Home )
Family Self Defense (Best Self Defense Strategies For You And Your Family)
Sold Out After Crisis (Best 37 Items To Hoard For A Long Term Crisis)
Source: preparedforthat.com