No one knows when something will go wrong while taking a trip on the highway or a different road. This is when it is vital to have a properly constructed emergency car kit. It is always wise to have essential supplies on hand when becoming stranded. Here is a look at important items to pack in an emergency kit for the car.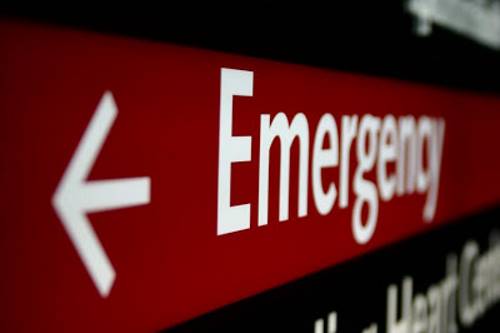 Food. If a car breaks down far away from town, it will be important to have something to eat. It is tricky to store food in the car since it is exposed to various temperatures. The best ideas include nutrition bars which are not temperature dependent. They are a tasty treat that will keep energy high. They also are less likely to make a person thirsty. Since many contain fiber, they will keep a person feeling full for a long period of time.
Drink. Water is one of the best beverages to keep stocked in the car for emergencies. It is essential to remain hydrated. Water will be a good way to wash wounds in case an accident has taken place. If the car overheats, this liquid will come in handy as well.
Light. The staple of any car emergency kit is a source of light. Flashlights can be useful in various situations. It is important to remember to check batteries often. With today's technology, there are LED flashlights that hold a battery charge much longer than traditional flashlights. It may also be wise to pack waterproof matches, candles, and light sticks as well.
Source Of Warmth. If a person is stuck in cold weather conditions, it can be a miserable circumstance. It is wise to pack blankets and other sources of warmth. Wool blankets are best because they are extremely warm, soft, durable, and easily cleaned. Warm packs are also smart when heat is needed quickly. They can be placed in shoes or pockets to keep hands and feet warm. Some companies manufacture blankets made especially for car emergencies. They are lightweight and foldable. Often, the materials used are reflective and hold up to 80% of the body's own heat.
Tools. Every car's emergency kit should also contain certain things like a collapsible shovel, pocketknife, and a roll of duct tape. It may be smart to supply road flares as well. These devices should never be used as a source of light and should only be lit on a surface that is not flammable. They must be used in a ventilated area since they can cause terrible fumes.
First Aid Supplies. If a car accident occurs, it is essential to have the proper supplies on hand. A first aid kit must include things like running alcohol, gauze pads, antibiotic ointment, bandaids, a pain reliever, tissues, and tape. These supplies will hold a person over until professional medical assistance is available
There are numerous emergency kits available for sale that can be customized for personal needs. It is a smart way to have all items safely packed away in a compact manner which fits in the trunk of the car. It is always smart to be prepared when a person becomes stranded on the road. In case of an accident or car trouble, it will be a relief to be prepared.
Source: doomsdaymoose.com
Other useful resources:
Blackout USA (EMP survival and preparedness guide)
Backyard Innovator (All Year Round Source Of Fresh Meat,Vegetables And Clean Drinking Water)
Conquering the coming collapse (Financial advice and preparedness )
Liberty Generator (Easy DIY to build your own off-grid free energy device)
Backyard Liberty (Easy and cheap DIY Aquaponic system to grow your organic and living food bank)
Bullet Proof Home (A Prepper's Guide in Safeguarding a Home )
Family Self Defense (Best Self Defense Strategies For You And Your Family)
Sold Out After Crisis (Best 37 Items To Hoard For A Long Term Crisis)
About Author:
Lauren Sawyer is a freelance journalist who writes about emergency safety. She enjoys offering tips on how to prepare for an unexpected problem while travelling on the road. She often writes about truck parts related topics like grade 70 chain binder and load binders and other trailer accessories like bungee straps.