For many, living in a home entirely self-sufficient is a dream come true. As society edges closer to a word of complete sustainability, there are still some modern designs that you need to heavily consider before officially pulling the plug.
4 Things To Consider Before Going Off Grid
Water Collection
You need water to survive and going off the grid means you lose an entire infrastructure designed to provide clean water to your home with the twist of a faucet. One of the most popular answers to this is drilling a well or pulling from a local lake or stream. On top of that, you'll need to implement a holding system for water you need immediately as well as a pump and filtration system. Rainier climates also employ rain barrels.
Waste Disposal
What comes in must go out, and you definitely do not want the waste accumulating anywhere near your home due to sanitary issues. No matter where you build your home, there will be sewage regulations to comply with that were set in place to protect the environment. The best way is simply a septic tank and drainage field. Kamloops Septic Service does excavating and septic service up in Canada. They would be the first to tell you that a well maintained septic tank means you have a reliable waste disposal system when the worst happens. Also, a new addition is the composting toilet. Learn how to produce your own electricity out of waste in this video.
Power
You can live without electricity entirely, but many off grid still enjoy the modern day comforts of electronic appliances. Take your electric bills and determine just how much energy you consume in a year. This will kick start exactly how you approach designing the generation. It can be solar, wind fueled or even geothermal. On top of that, you will need a way to store the electricity and have a backup generator in case of failure. Whichever you choose, the best plan is to always go with a variety of sources just in case the sun is covered for a week.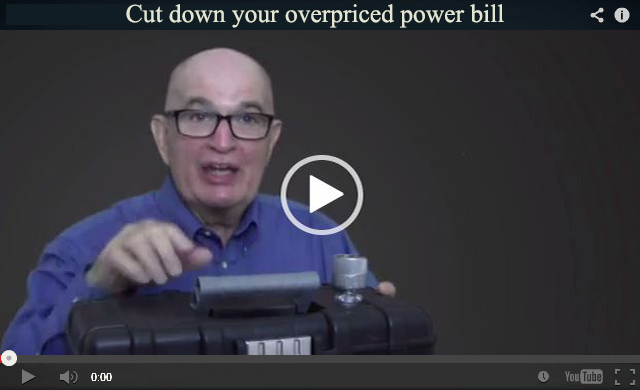 Design
Finally, you want the house to be as energy efficient as possible, and this goes as far as the direction in which you build the house in order to maximize on natural light and heat. Solar orientation and siting of the home are the base of the design. From there, architects then figure out the building envelope and, finally, the systems that need to be put in place to power the home. Before ever sitting down with an architect, really determine the purpose of building such a home to make sure it is tailored to you.
WHAT TO READ NEXT:
HOW TO MAKE YOUR OWN BACON (STEP BY STEP GUIDE)
A RETURN TO THE OLD PATHS: HOW TO MAKE PEMMICAN LIKE THE NATIVE AMERICANS
20 LOST RECIPES FROM THE PIONEERS: WHAT THEY COOKED ON THEIR JOURNEY WESTWARD
SEVEN CLASSIC GREAT DEPRESSION ERA RECIPES GRANDMA USED TO MAKE
POTTED MEAT: A LOST SKILL OF LONG TERM MEAT STORAGE
BACK TO BASICS: HOW TO MAKE AND PRESERVE LARD
THE BEST WAY TO STOCKPILE VEGETABLES OFF-GRID
OLD FASHIONED PRESERVING-GRANDPA'S RECIPE FOR CURED SMOKED HAM
HOW TO MAKE GUNPOWDER THE OLD FASHIONED WAY
SURVIVAL HERBAL RECIPES FROM OUR ANCESTORS
HOW TO PRESERVE MEAT FOR SURVIVAL LIKE OUR GRANDFATHERS
Recommended Videos
THE LOST BOOK OF REMEDIES-All Medicinal Plants and Lost Cures of North America
THE LOST WAYS-Learn the long forgotten secrets that helped our forefathers survive famines,wars,economic crisis and anything else life threw at them
EASY CELLAR-AMERICA'S NATURAL NUCLEAR BUNKERS: FIND THE CLOSEST ONE TO YOUR HOME
THE LOST WAYS 2-This lost super-food will bulletproof you against any food shortage or famine
BLACKOUT USA-EMP survival and preparedness guide
DIY HOME ENERGY-Follow the step-by-step guide from A to Z and you will have a working system to reduce your electricity bills and save energy
MY SURVIVAL FARM-This hidden survival garden will keep you well fed when SHTF
MEAT FOR LIFE -THE REAL HOMEMADE AND HEALTHY MEATY TREATS OUR GRANDPARENTS USED TO MAKE…
Source: doomsdaymoose.com
Chaleigh is a writer and photographer that is from NYC. She spends most of her days in front of the computer. When she isn't tapping away on the keyboard, you can find Chaleigh exploring the big city or traveling around the country.