"It is not the strongest species that survives, nor the most intelligent that survives. It is the one most adaptable to change."
– Charles Darwin
In a critical emergency, how quickly we respond to a disaster directly impacts how successful we are at coming out of the situation. Many of us typically go through a processing phase, or what many call the normalcy bias. This bias is actually a coping mechanism that occurs when we are trying to register and sort out a traumatic event or impending disaster. It is very natural to slip into this phase – but getting out of it is takes a little longer.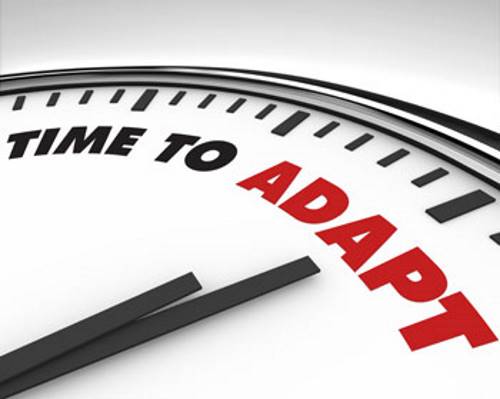 The reason being is we are creatures of habit and resist change at every turn. When we begin to come out of the normalcy bias, only then do we open our eyes to the changes that have occurred in our lives; and we must react to them. Sometimes these changes are short-lived and sometimes, depending on the disaster, will be long lasting. Our military forces train for reacting quickly in a situation, and we must train for this as well. Having a plan and a supply of food is well and good. If you need a good place to start, I suggest using the 52 Weeks to Preparedness series. It's the skills and ingenuity that will help you thrive and stay alive. As much as I do not like to spew doom, mark my words – after a disaster, times will quickly change, and the sooner we can adapt, the better our chances at survival will be. One of the first things we should do following a disaster (assuming the danger has passed and everyone is safe) is to begin to see how everyday items can be used as tools for off-grid living. A simple credit card or a busted cell phone can go a long way in surviving an emergency. We can easily find items around our home to promote our security and wellbeing.

7 Ways to Use Items To Adapt and Survive
Gravity fed water filter – Water is key to survival and your number one priority when all hell breaks loose. When you drink unpurified water, it can cause severe illnesses, even death. If you haven't invested in a water filtration system, then you need to learn how to purify water for consumption. Here are instructions for the most basic type of water filtration system. It's so easy to make, it's an elementary school project!
Rope – Rope or paracord can serve multiple purposes in off grid living. Read about the 50+ ways to use paracord toward surviving. One of my favorite uses is to line dry clothing.
Busted motors – Essentially any motor with a copper wire can be converted into an energy producer. You could easily convert your washing machine into windmill to make power. This is an essential skill to have for surviving a long term emergency.
Stationary bikes – Did you ever think that stationary bikes could help to promote your self sustainability? Attaching your wheat grinder to your stationary bike by a pulley will help you put the peddle to the metal and grind grains more efficiently. Here are few additional ways to produce energy using a bicycle.
Passive solar heater – We tend to think of solar heating as an expensive option, but with a few 2×4′s and a stash of soda cans you can create a passive solar heater. This could be a life saving item if you find yourself living in a grid down environment in a cold climate. Here are some basic instructions for building this.
Cellular phones – As mentioned previously, cell phones have many uses in a survival situation. If your phone is still intact, you can download survival programs now (some are even for free) to learn and practice in your free time. However, if your phone is busted during a disaster there are core parts that can be utilized towards your survival. Some of these parts are the speaker, LCD screen, metal divider, wire, circuit board and battery. Read more on how you can meet some of your basic needs.
Biomass briquettes – Your trash could save your life. Biomass briquettes are a green fuel source and are comprised of compressed organic compounds such as corn husks, coconut shells, grass clippings, dried leaves, saw dust, cardboard or paper. Biomass fuel sources are equivalent to that of common fuel sources and can be inside or in outside settings. Learn how to make them.
If you have any ideas you'd like to share, please feel free to do so in the comments section below.

Source: shtfplan.com                                     
 Other useful resources:
US Water Revolution (Generate Your Clean Water Anywhere)
Alive After The Fall (Key Survival Situation Procedures and Knowledge )
Mega Drought USA:(Discover The Amazing Device That Turns Air Into Water)-DIY
Survive The End Days (Biggest Cover Up Of Our President)
Survival MD (Best Post SHTF Medical Survival Guide Ever)
Blackout USA (EMP survival and preparedness guide)
Bullet Proof Home (A Prepper's Guide in Safeguarding a Home )
Backyard Innovator (All Year Round Source Of Fresh Meat,Vegetables And Clean Drinking Water)-DIY
Conquering the coming collapse (Financial advice and preparedness )
Liberty Generator (Easy DIY to build your own off-grid free energy device)
Backyard Liberty (Easy and cheap DIY Aquaponic system to grow your organic and living food bank)
Family Self Defense (Best Self Defense Strategies For You And Your Family)