In March of 2012 President Obama signed an executive order which, among other things, gives the federal government authority over every resource and infrastructure element in the United States.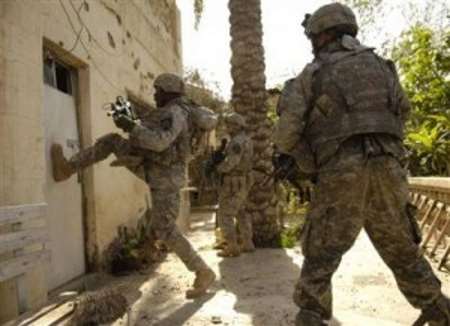 The new order provides specific definitions for each of these essential infrastructure elements, indicating that all resources, not just those owned by large farms and businesses, are to be directly controlled by the government.

…

The signing of the National Defense Resources Preparedness executive order grants the Department of Homeland Security, the Department of Agriculture, the Department of Labor, the Department of Defense and other agencies complete control of all US resources, including the ability to seize, confiscate or re-delegate resources, materials, services, and facilities as deemed necessary or appropriate to promote the national defense as delegated by the following agencies:
That the government would seize energy depots, large farms, water reservoirs, and infrastructure-critical factories  in the midst of a widespread disaster is a given, but how far can they really go?
According to a detailed analysis by Code Green Prep,  The Present Legal Support for Seizing our Food and other Supplies suggests they can go all the way, including what you have stocked in your home pantry.

…the President can order the military to do pretty much anything to anyone, at any time, for any reason.

Specifically, he can order the military to 'restore public order' – and you might wonder what 'public order' is.  Truly, that's a broad term capable of many meanings, and so too is the verb before the noun – 'restore'.  What types of things can he order the military to do to restore the public order?  There's no limit specified, so presumably whatever he (and he alone with no need to get approval from Congress) feels to be prudent, necessary, and appropriate.
The legal framework was partially outlined in the aforementioned executive order, but David Spero notes that it's not the only law on the books:
Hoarding of Just About Anything Can Be Banned

…

These definitions are written in to the 1950 War and National Defense Defense (sic) Production Act, and so let's see what the act itself has to say for itself.

Go directly to section 2072.  That's the key part from our perspective.

§2072. Hoarding of designated scarce materials

In order to prevent hoarding, no person shall accumulate (1) in excess of the reasonable demands of business, personal, or home consumption, or (2) for the purpose of resale at prices in excess of prevailing market prices, materials which have been designated by the President as scarce materials or materials the supply of which would be threatened by such accumulation. The President shall order published in the Federal Register, and in such other manner as he may deem appropriate, every designation of materials the accumulation of which is unlawful and any withdrawal of such designation.

In making such designations the President may prescribe such conditions with respect to the accumulation of materials in excess of the reasonable demands of business, personal, or home consumption as he deems necessary to carry out the objectives of this Act [sections 2061 to 2170, 2171, and 2172 of this Appendix]. This section shall not be construed to limit the authority contained in sections 101 and 704 of this Act [sections 2071 and 2154 of this Appendix].

So the President can simply say that anything more than (for example) a week's supply of food (and all the other things listed) is an amount 'in excess of the reasonable demands of personal consumption' and then order the Army to impound everything you have in excess of that amount.

…

We don't want to get into the deeper darker conspiracy theories of what FEMA and HSD might be and do in the future, but we would like to be reassured that these theories truly are as impossible as we hope them to be.

We have no answer to these questions.  But we wish we did, because we can readily see a future scenario where the government (which, of course, always 'knows best') decides the best thing to do is to centralize all food and other survival resources – all the stuff listed above in the Executive Order – and then distribute it 'fairly' as it sees fit.

And, in case you didn't read the first part of this two-part article, distributing 'fairly' is a code phrase that means 'we'll take as much as we can from people who have the thing, and then give it to people who don't have the thing'.  The people without the thing doubtless feel that is fair, but how do you feel, as someone more likely to be losing your preps, while seeing people who laughed at you for being a prepper now having your preps passed over to them?

[emphasis add]

Full Reports via Code Gree Prep

Part 1: Preppers Beware : Our "Hoarding" Can Be Deemed Illegal
Part 2: The Present Legal Support for Seizing our Food and other Supplies
It should be clear from the laws that are already in effect that the government has given itself a legal pretext for confiscating anything they so choose in the midst of an emergency.
During Hurricane Katrina we saw officials go door-to-door to disarm Americans against their will and in violation of the Second Amendment. They had no authority to do so in a legal sense. They did it anyway.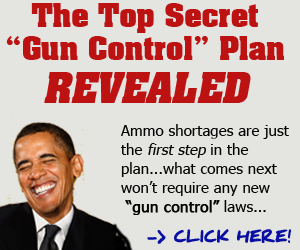 Should an emergency befall the United States, the military, national guard, and local police operating under orders from the Department of Homeland Security will have carte blanche to do as they please.
For evidence of this look no further than Boston, Massachusetts just a few short months ago when the government declared nothing short of a de facto state of martial law. Militarized police forcibly entered the homes of hundreds of Americans without permission.
In a widespread emergency where supply lines have been threatened and millions of Americans are without essential resources because they failed to prepare, the government will swoop in and attempt to take complete control.
They will enter our homes and search them without a warrant. They will confiscate contraband. And they will take any 'excessive resources' that you may have accumulated. This includes food, toiletries, precious metals and anything else emergency planners and officials deem to be a scarce material.
Source: shtfplan.com
Other useful resources:
Survival MD (Best Post SHTF Medical Survival Guide Ever)
Blackout USA (EMP survival and preparedness guide)
Backyard Innovator (All Year Round Source Of Fresh Meat,Vegetables And Clean Drinking Water)
Conquering the coming collapse (Financial advice and preparedness )
Liberty Generator (Easy DIY to build your own off-grid free energy device)
Backyard Liberty (Easy and cheap DIY Aquaponic system to grow your organic and living food bank)
Bullet Proof Home (A Prepper's Guide in Safeguarding a Home )
Family Self Defense (Best Self Defense Strategies For You And Your Family)
Sold Out After Crisis (Best 37 Items To Hoard For A Long Term Crisis)