Knowing how to make your own dish soap is not only simple, but it will save you money and enable you to wash dishes while only having one ingredient around the house.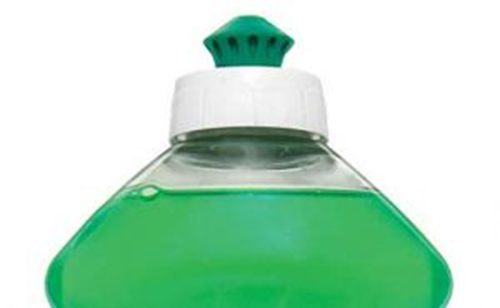 It's another bit of simple prepper knowledge…
…bar soap.
(Which can also be used to make your own laundry detergent)
An advantage to making your own dish soap is that you can adjust the consistency the way you want it. Many people have the opinion that most store-bought dish soap is on the strong side, requiring significant rinsing to get all the soap residue off. By tailoring your own mixture you can make it last longer and will probably use less water doing the dishes.
Another advantage is that bars of laundry soap are usually much cheaper than dish soap. I estimate that you could make your own for about 1/3 the price of store-bought "dish soap", more or less.
Dish Soap Recipe
1. Take a bar of laundry soap – like Fels Naptha
(or any bar soap) and shave it using a hand grater. This will give you approximately 2 cups of soap shavings.
2. Place the shavings in a pot or plastic container and cover the shavings with hot water (approximately 3-cups). Let sit overnight to soften.
3. Stir the soap/water mixture until it becomes smooth. You can add more water to reach your desired consistency (or even use less next time if you like it even stronger).
4. Optionally add 1/2 cup of white vinegar (or lemon juice) for added strength to help fight grease.
You might save some old dish soap bottles and use them for your homemade mixture.
Shake well before using.
Source:modernsurvivalblog.com
We are straying away from our roots on a dangerous road from which there will be no turning back. And the good and bad news is that we are the last generation that can truly do something about it.We no longer know how to live without refrigerators, without cars, without phones or without supermarkets.Believe it or not, our ancestors skills are all covered in American blood. This is why these must be fought for, protected, and handed on for them to do the same for our children and our children's children.Our ancestors laid the bricks and built the world's strongest foundation…that we are about to -irreversibly forget! I don't want to see our forefathers' knowledge disappear into the darkness of time…and if you care for your family…and what America stands for…then neither should you! Get your hard copy of The Lost Ways Book Now!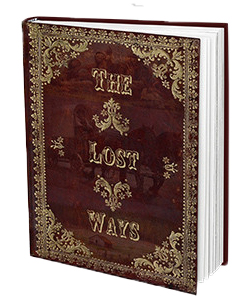 If you found this article useful, please like our Facebook page and stay up to date with the latest articles.
CHECK  OUR survival and prepping solutions
WHAT TO READ NEXT:
A RETURN TO THE OLD PATHS: HOW TO MAKE PEMMICAN LIKE THE NATIVE AMERICANS
20 LOST RECIPES FROM THE PIONEERS: WHAT THEY COOKED IN THEIR JOURNEY WESTWARD
SEVEN CLASSIC GREAT DEPRESSION ERA RECIPES GRANDMA USED TO MAKE
POTTED MEAT: A LOST SKILL OF LONG TERM MEAT STORAGE
BACK TO BASICS: HOW TO MAKE AND PRESERVE LARD
THE BEST WAY TO STOCKPILE VEGETABLES OFF-GRID
OLD FASHIONED PRESERVING-GRANDPA'S RECIPE FOR CURED SMOKED HAM
HOW TO MAKE GUNPOWDER THE OLD FASHIONED WAY
SURVIVAL HERBAL RECIPES FROM OUR ANCESTORS
OTHER USEFUL RESOURCES:
The 3 Pioneer Survival Lessons We Should Learn
The Most Effective Home Defense Strategies
Old School Hacks for Off-Grid Living
The Medical Emergency Crash Course
The Smart, Easy Way to Food Independence
How to Survive the Coming 100 Years Long Drought