Unlike the normal business cycle that allows for a recession every few years to clear out the mal-investments and keep the system functioning properly, the current cycle has been artificially induced with money that has unseated the foundation of good financial practices and caused a series of bubbles that must pop at some point. When this happens the business cycle will be heavily damaged and will take many years to reestablish some type of normalcy.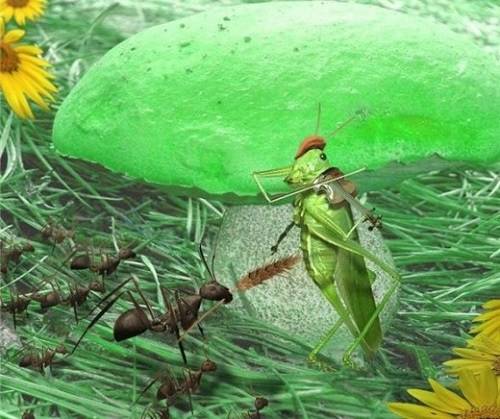 If you think of a cycle as a pendulum swinging back and forth, you must realize that the further it swings to one side, the further it will swing to the other to balance itself. That is what we must realize with the current bubble boom in the financial sectors. The further out of balance they get, the further they will need to swing back to preserve equilibrium. When these bubbles finally pop, the offsetting swing will be monumental. A normal recession of a few years will be exaggerated to a multi-year disaster.
These are the type of conditions that usher in depressions of long duration. This bubble induced mania is far beyond anything experienced in human history and will result in an equally disastrous financial contraction destroying paper assets and making hard assets desirable and difficult to acquire in the aftermath.

In this type of situation, hard assets and a wide knowledge base are as good as it gets. The ownership of capital equipment that produces necessary consumer goods and the ability to finance yourself internally combined with sufficient knowledge to use these resources will provide a safe harbor to get through the difficulties that arise. Becoming your own bank requires the ability to store financial assets such as precious metals and diamonds that have universal value. This is one of the few ways to store wealth that can survive such market destruction.
Usually when market destruction such as we are about to see occurs, the government goes to war in a vain attempt to preserve itself. This causes even more destruction of hard assets and economic freedom that are required to repair the economy. The government often sees this as creative destruction where production is destroyed and must be replaced causing more work and resources to be expended. Destroying labor and hard commodities may spur the economy in the short term but you cannot get wealthy by destroying your limited assets. Unfortunately for the government the economic chaos that will follow the next economic crisis will insure the war economy will be insufficient to spur the economy and return the population to prosperity. The financial system will likely tear itself apart making any sudden recovery impossible.
The result of government and wall street actions will likely result in a multi decade era of depression and hardship that many will be lucky to survive. The government knows this and has increased its internal policing ability to control the population during this turbulent time. In many cases the government will pose more of a threat to the people than the economic conditions.
The only way to see this crisis through to the other side is to have the ability to care for yourself and your family with a minimum of outside help. The more self sufficient you are the better your standard of living will be during this time. The ability to store some wealth in hard assets that you can use such as equipment or weapons and ammo or in precious metals will enable you to get through the difficult times. It is important that you understand that this crisis will not end in a few years but will continue for a substantial amount of time and you must be prepared to act longterm.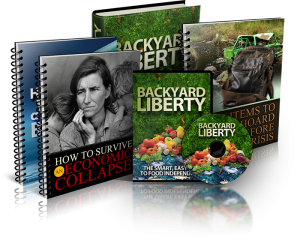 This means having the resources to maintain your lifestyle longterm and having sufficient supplies such as food or food production capabilities, medical supplies and sufficient ammo to protect life and limb as the situation dictates. In regard to these things the average person is likely to underestimate the amount of resources they will need to get through a long crisis. When it comes to things such as ammo the average person does not realize how much ammo they can use if they are suddenly forced to defend themselves on a daily basis from hostile forces. A protracted gunfight can consume several hundred rounds of ammo in a single day.
It is with these things in mind that the average person needs to determine what their resources are and insure they are rationed to get through the crisis. This is especially important of non-replaceable resources. Planning for disruptions for two or three decades is not overkill at this point. Those that are best prepared for the future difficulties are most likely to get through it in tact and in the best physical and financial shape.
This article was written by Tom Chatham and originally published at Project Chesapeake
Other useful resources:
Backyard Innovator (All Year Round Source Of Fresh Meat,Vegetables And Clean Drinking Water)
Blackout USA (EMP survival and preparedness guide)
Conquering the coming collapse (Financial advice and preparedness )
Liberty Generator (Easy DIY to build your own off-grid energy source)
Backyard Liberty (Easy and cheap DIY Aquaponic system to grow your organic and living food bank)
Bullet Proof Home (A Prepper's Guide in Safeguarding a Home )
Family Self Defense (Best Self Defense Strategies For You And Your Family)
Sold Out After Crisis (Best 37 Items To Hoard For A Long Term Crisis)
Source: alt-matket.com