I've seen a lot of controversy as far as mobile technology goes, whether it's reliable or not in a SHTF scenario.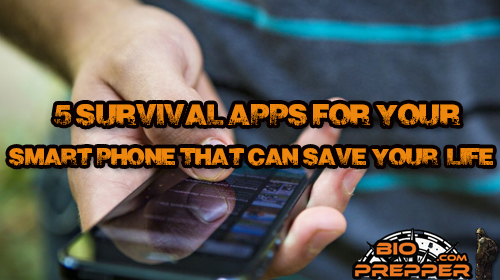 And even though a regular smartphone or tablet can be too flimsy or fragile to count on during a crisis situation, there are some exceptions on the market that take the gadgets to a whole new level. There are certain smartphones or tablets that are built to be very tough and are able to withstand even in the most hostile environments imaginable; they are more expensive than regular gadgets though. But why pay more on such a device; what can it do to for you to benefit in a survival scenario? The gadget itself is just a heap of plastic and metal, but there are a lot of  survival apps and software upgrades that can turn even the plainest smartphone into a regular "prepper encyclopedia". As people's interest grew along the years for the field of prepping and surviving, so did the interest of app and software developers that have released a multitude of apps to help those in distress. Let's have a look at the best apps available on both Apple iTunes and Google Play (for iPhone and Android users alike).
St John Ambulance First Aid (available on Apple iTunes and Google Play)
This is the most complete first aid guide available, therefore making it the best. It includes the latest advice, protocols and techniques in the field of first aid, being a great help should you find yourself dealing with an emergency situation. It's simple to use, as it has both illustrated and voiced guides. It's an updating app, meaning that it will always offer you the latest first aid breakthroughs. It's not as efficient as having a paramedic tending to your every need, but it's the most help you can get at the press of a button.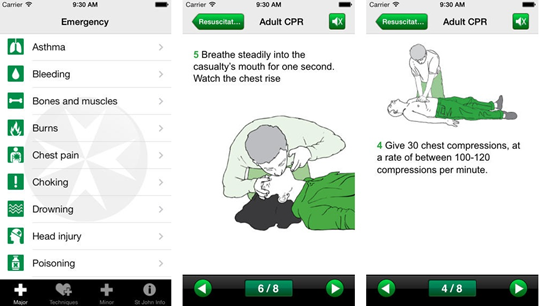 Smart Compass (available on Apple iTunes and Google Play)
This is an app released by a company called Smart Tools Co. and it's by far their "crown jewel". This app transforms your smartphone in a very precise app. It uses the camera, the GPS and the accelerometer of the device to pinpoint your location and the cardinal points with ease. It's very efficient and very user-friendly; the menus are intuitive and easy to use by even the "technologically-impaired". The base version is free, but if you don't mind spending a few buck, you can always upgrade to the PRO version and get very useful extra features, like determining the absolute north and the GPS speedometer.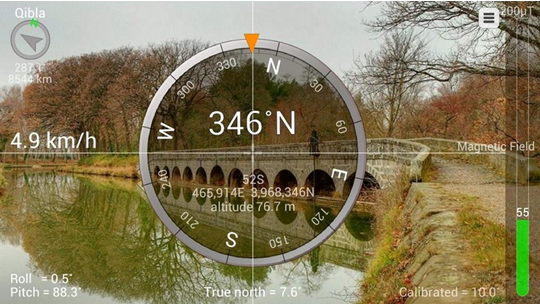 ViewRanger GPS – trails & maps (available on Apple iTunes and Google Play)
This is the most popular trailing app amongst preppers and survivalist throughout the world. If you think Google Maps is "the bomb" and state of the art traveling technology, you ain't seen nothing yet. The ViewRanger GPS app offers complete information about all sorts of terrains, navigation info and trails of your local area (and more). It has stored information of about 10,000 trails and routes and even complete aerial images. It's so precise and easy to use that it helps you find your way without any sort of additional maps or compasses. What makes it stand out from all the other competitors it's the feature that makes it functional even without GPS coverage. It can save covered terrain and all sorts of maps and coordinates on your device, making them ready for later use (yet again, without GPS coverage). It can be downloaded for free, but you can upgrade it for a small fee and get full access to all of its features.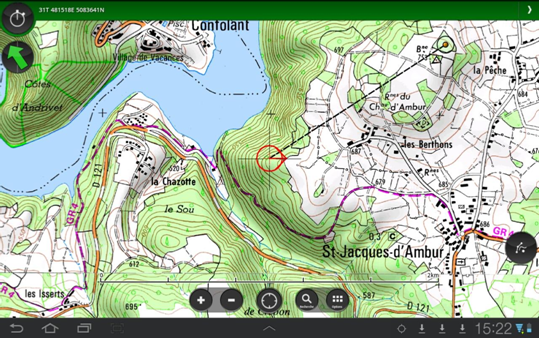 Army Survival Guide (available on Apple iTunes)
This is an app that's so far exclusive to Apple users only, but it very likely that due to its popularity, it will become available to Android users as well in the near future. The app is comprised of over 1,400 pages written by army experts, which deal with the basics of survival, evasion and first aid info. It's a complete guide for every outdoorsman, containing detailed information about psychology of survival, basic survival medicine, shelters, water procurement, edible and medicinal plants, poisonous plants, dangerous animals (snakes, lizards, fish, insects and arachnids), field weapons, tools and equipment,  desert survival,  tropical survival,  cold weather survival, sea survival, direction finding, signaling techniques, predicting weather, ropes and knots and more.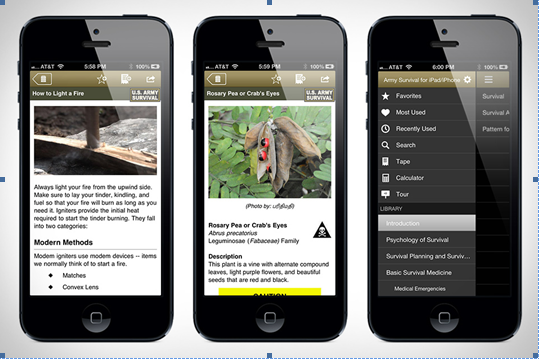 Wild Edibles Forage (available on Apple iTunes and Google Play)
It's an almost perfect guide that helps you forage for food in the wild. It allows you to identify, cultivate and prepare over 250 plants and it also identifies and gives warnings on poisonous plants that look similar to the edible ones. It has about 1,000 images in total (up to 4 images per plant) and also includes map enabled notes – privately track locations of your favorite plants. It's the best app of its kind you can find and download, and it also has an update feature, meaning your data base will be gradually increased by the developers, adding more and more info, about all sorts of plants and location.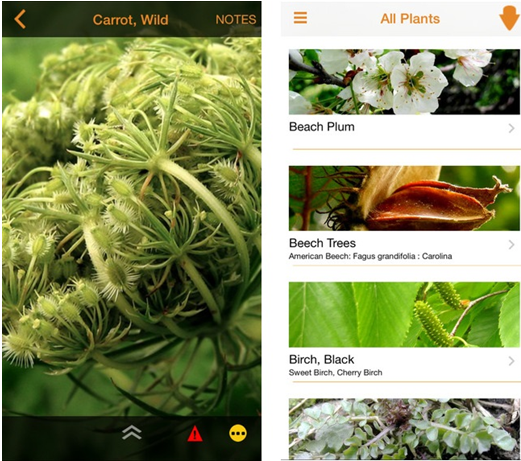 If you're the owner of a smartphone (and you most probably are), know that it can do a lot for you to benefit in a survival scenario. As long as you're careful enough with your gadget, it will last long enough to serve its purpose. To increase your phone's durability and toughness, you can always purchase an extra tough phone case and always carry a full power bank on you. You also have the option of buying a solar phone charger, which can harvest enough solar energy to power your device in a matter of hours.
WHAT TO READ NEXT:
A RETURN TO THE OLD PATHS: HOW TO MAKE PEMMICAN LIKE THE NATIVE AMERICANS
20 LOST RECIPES FROM THE PIONEERS: WHAT THEY COOKED IN THEIR JOURNEY WESTWARD
SEVEN CLASSIC GREAT DEPRESSION ERA RECIPES GRANDMA USED TO MAKE
POTTED MEAT: A LOST SKILL OF LONG TERM MEAT STORAGE
BACK TO BASICS: HOW TO MAKE AND PRESERVE LARD
THE BEST WAY TO STOCKPILE VEGETABLES OFF-GRID
OLD FASHIONED PRESERVING-GRANDPA'S RECIPE FOR CURED SMOKED HAM
HOW TO MAKE GUNPOWDER THE OLD FASHIONED WAY
SURVIVAL HERBAL RECIPES FROM OUR ANCESTORS
OTHER USEFUL RESOURCES:
The 3 Pioneer Survival Lessons We Should Learn
The Most Effective Home Defense Strategies
Old School Hacks for Off-Grid Living
The Medical Emergency Crash Course
The Smart, Easy Way to Food Independence