Enjoy your turkey, family events and holiday cheer. Enjoy the changing political environment and the strange sense of normalcy that has returned since the end of the election.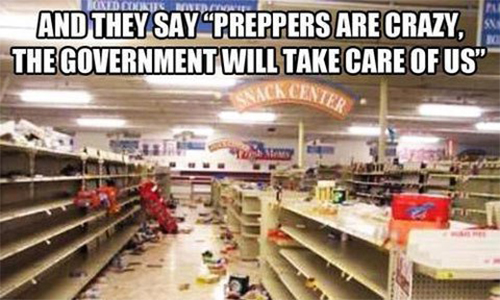 None of it is likely to last. 2017 may prove to be pretty brutal.
Now that the Western world has turned in the direction of Trump and Brexit, it may be that the bankster class is prepared to start the next phase.
The pressure that has been building since the 2008 economic crisis is poised to topple the system again. As reputed author James Wesley Rawles of SurvivalBlog.com points out, negative interest rates and big debt governing under Obama have set us up for a fall. Easy money, cheap money and free flowing, unlimited credit to the top of the heap have brought things to a desperate point of no return.
Nassim Taleb made the point that Obama's most grandiose betrayal against the American people won't be felt until the coming tide of inflation enlarges the national debt, already at record levels of government spending, even further:
2) (Cont) But in the end what Obama did that is unforgivable is increasing centralization in a complex system.

— NassimNicholasTaleb (@nntaleb) November 19, 2016
3) Don't fughet Obama is leaving us a Ponzi scheme, added ~8 trillions in debt with rates at 0. If they rise, costs of deficit explode…

— NassimNicholasTaleb (@nntaleb) November 20, 2016

Federal Reserve officials have already conceded that the zero percent interest/quantitative easing package is no longer capable of stimulating the economy, and so raising interest rates to normal is in order; however, raising these rates even slightly is enough to induce panic and economic turmoil.
Countless figures have come forward to warn that our financial system is set up for a pump and dump – and that the populist Trump presidency is likely to be background to economic pain, gloomy news and grim difficulties in every respect. Though the die was cast by the cronies who drafted the phony recovery, Trump will be associated with what could be one of the worst financial eras in history.
Worse, that time would leave millions and millions of people without jobs, money or a way to provide.
As usual, Rawles makes the case for how to survive in such a depressing and chaotic environment, and how to avert the worst of the collapse by preparing now, and building a lifestyle that is resistant to market pressures and political shoes dropping.
Here's the interview from X22 Report:
Source: shtfplan.com
History has shown us many times that it can all fly away in a split of a second. The biggest misstep that you can take now is to think that this can never happen in America or to you! Call me old fashioned; I don't care…but I completely believe in America and what our ancestors stood for. They all had a part in turning this land into one of the most powerful countries in the world. Many died and suffered before a creative mind found an ingenious solution to maybe a century old problem. Believe it or not, our ancestors skills are all covered in American blood. This is why these must be fought for, protected, and handed on for them to do the same for our children and our children's children. Our ancestors laid the bricks and built the world's strongest foundation…that we are about to -irreversibly forget! I don't want to see our forefathers' knowledge disappear into the darkness of time…and if you care for your family…and what America stands for…then neither should you! Watch the video below and learn more: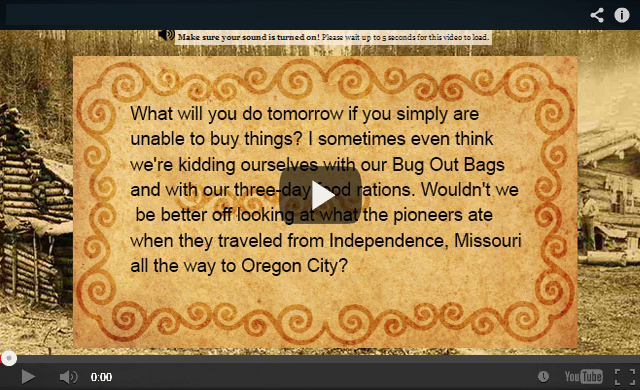 CHECK  OUR survival and prepping solutions
If you found this article useful, please like our Facebook page and stay up to date with the latest articles.
WHAT TO READ NEXT:
A RETURN TO THE OLD PATHS: HOW TO MAKE PEMMICAN LIKE THE NATIVE AMERICANS
20 LOST RECIPES FROM THE PIONEERS: WHAT THEY COOKED IN THEIR JOURNEY WESTWARD
SEVEN CLASSIC GREAT DEPRESSION ERA RECIPES GRANDMA USED TO MAKE
POTTED MEAT: A LOST SKILL OF LONG TERM MEAT STORAGE
BACK TO BASICS: HOW TO MAKE AND PRESERVE LARD
THE BEST WAY TO STOCKPILE VEGETABLES OFF-GRID
OLD FASHIONED PRESERVING-GRANDPA'S RECIPE FOR CURED SMOKED HAM
HOW TO MAKE GUNPOWDER THE OLD FASHIONED WAY
SURVIVAL HERBAL RECIPES FROM OUR ANCESTORS
OTHER USEFUL RESOURCES:
The 3 Pioneer Survival Lessons We Should Learn
The Most Effective Home Defense Strategies
Old School Hacks for Off-Grid Living
The Medical Emergency Crash Course
The Smart, Easy Way to Food Independence