Unfortunately, many people are unaware of how to preserve meat without a refrigerator and have completely forgotten how our grandfathers preserved their proteins. If you are stranded in the wild, it is important to act fast to preserve the meat. In fact, it can start to go bad in as little as a few hours.Luckily, there are a number of food preservation techniques for preserving meat in the wild. Here are several techniques that I feel are especially effective:
Wet Curing Meat
One way to cure meat is to use a saltwater solution with 15-20 percent salt. Place small cuts of meat in this solution, and let it soak for around five minutes. Then, take the meat out of the solution and hang it out to dry.
You shouldn't hang the meat in a sunlit area. This can result in certain parts of the meat curing more quickly than the rest. Also, the area that you choose for drying must be well ventilated. The hooks that you use for the drying process must be made of materials that will not rust.
The curing process usually takes around five days. During this period, it is unlikely that you will have any issues with insects in the meat. The salt naturally repels them.
Dry Curing Meat
Dry curing meat is another effective way of preserving it. When you use this method, the salt is rubbed over the meat and it's dried. You also can add other flavorings to the dry rub, such as pepper or other spices.
Related:
What To Do After It's Cured
After either curing process is finished, the meat can be rehydrated if it's cooked by boiling. After boiling the meat, the nutritional content is nearly unchanged. While I don't find boiled meat to be particularly tasty, this method is highly effective at preserving meat. However, it's essential to store the meat in an environment that is dry.
Smoking Meat In The Wild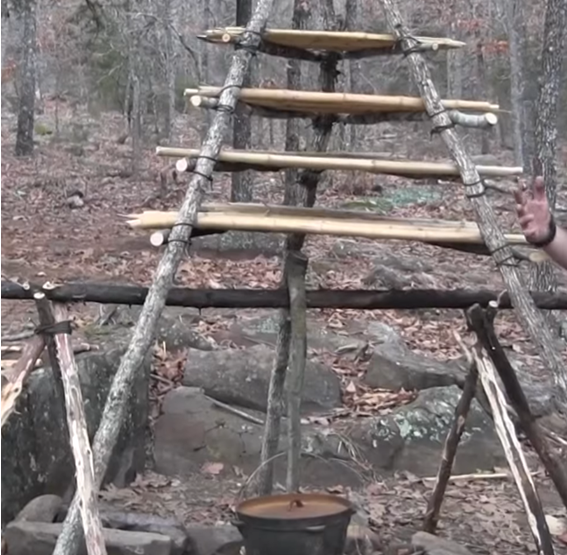 If you smoke your meat, you'll be able to enjoy a savory, barbeque flavored meat in the wilderness. The longer it's smoked, the longer the shelf life is likely to be. When meat is smoked overnight, it's likely to remain good for a week. However, two days of constant smoking can allow meat to last for anywhere between 2-4 weeks. I feel that the only downside to smoking meat for a long period of time is that the smoky flavor tends to be stronger.
Find green wood or dampen the wood you use for the fire. When you are smoking meat, it is the amount of smoke that is more important than the fire. However, avoid wood that is resinous.
It's also important to cover the fire. There are a couple of ways to do this. One is to dig a hole in the ground and drape a poncho, sheet, part of a parachute, or other covering over the fire, but you can also create a 'teepee' surrounding the fire. The meat should be cut into thin slices, and the strips should be around 6 centimeters thick. Additionally, the meat should be placed high enough above the fire so that it's smoked rather than cooked.
After the meat is smoked, it should be dry and quite brittle with a curled appearance. It also shouldn't feel cold to the touch. When it's done, the meat can be eaten without being cooked.
Freezing Meat
If the temperature is below freezing, simply leaving the meat outside can be essentially the same as bringing a working freezer with you into the wilderness. Frozen meat is well preserved until it thaws. However, the meat must be cooked after thawing to avoid food poisoning.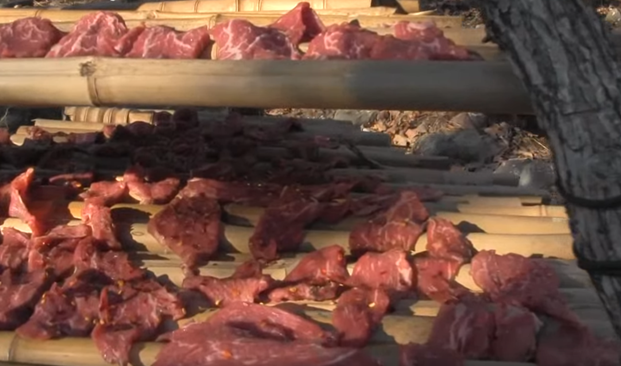 Making Jerky In The Wild 
In order to make jerky, you can place meat on a rack over a flame for the drying process. It's important that the meat racks are not too close to the flame to ensure that it's dried rather than cooked. Over time, the smoke will turn the meat into jerky. This will happen faster if you cover the fire. Below you can watch a video that goes into more detail:

However, you can make jerky without using a fire if the meat has been cured before you begin drying it. If the meat is hung inside a box while being dried using a fan, you can get exceptionally tasty jerky that's safe to eat even if you eat some before it's been fully dried. I find that the taste of jerky made this way is far better than jerky that is available in stores.
The video below shows how to make pemmican the right way.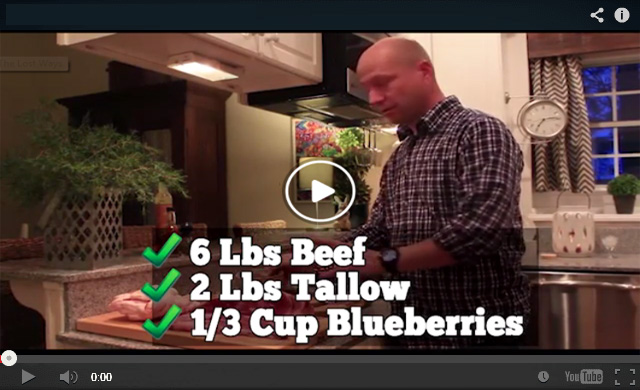 Remember… back in the day, there was no electricity… no refrigerators… no law enforcement… and certainly no grocery store or supermarkets… Some of these exceptional skills are hundreds of years old and they were learned the hard way by our granddads. Learn how to preserve your meat naturally with Carnivore's Bible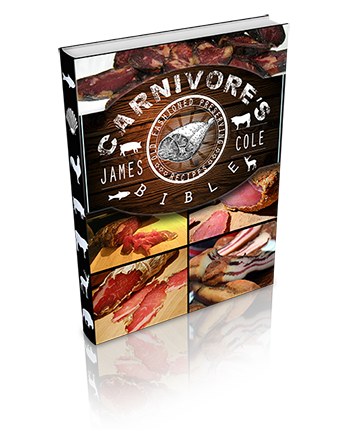 Get your copy HERE
CHECK  OUR survival and prepping solutions
If you found this article useful, please like our Facebook page and stay up to date with the latest articles.
WHAT TO READ NEXT:
HOW TO MAKE YOUR OWN BACON (STEP BY STEP GUIDE)
A RETURN TO THE OLD PATHS: HOW TO MAKE PEMMICAN LIKE THE NATIVE AMERICANS
20 LOST RECIPES FROM THE PIONEERS: WHAT THEY COOKED ON THEIR JOURNEY WESTWARD
SEVEN CLASSIC GREAT DEPRESSION ERA RECIPES GRANDMA USED TO MAKE
POTTED MEAT: A LOST SKILL OF LONG TERM MEAT STORAGE
BACK TO BASICS: HOW TO MAKE AND PRESERVE LARD
THE BEST WAY TO STOCKPILE VEGETABLES OFF-GRID
OLD FASHIONED PRESERVING-GRANDPA'S RECIPE FOR CURED SMOKED HAM
HOW TO MAKE GUNPOWDER THE OLD FASHIONED WAY
SURVIVAL HERBAL RECIPES FROM OUR ANCESTORS
HOW TO PRESERVE MEAT FOR SURVIVAL LIKE OUR GRANDFATHERS
OTHER USEFUL RESOURCES:
The 3 Pioneer Survival Lessons We Should Learn
The Most Effective Home Defense Strategies
Old School Hacks for Off-Grid Living
The Medical Emergency Crash Course
The Smart, Easy Way to Food Independence
How to Survive the Coming 100 Years Long Drought
About the Author
Aaron Sven assists the NinjaReady team source and evaluate emergency preparedness supplies and gear. He's a novice bow hunter but has a professional appetite for smoked venison and homemade jerky.