If someone told you that your backyard may contain plants that could boost your immune system, improve your eyesight, relieve your upset stomach and help you fall asleep, would you believe them?
Most people take for granted the fact that their yard, neighborhood or favorite spot in the woods are full of vegetation with therapeutic value.
However, Native Americans were quick to realize the value in plants. They have been practicing herbal therapy for thousands of years. Some believe that native medicine may be as old as 40,000 years old, although there was no early written language and nothing was documented until the Europeans arrived at the end of the 15th century.
According to oral traditions, Native Americans watched sick animals and learned how to apply various herbs for certain conditions. It was they who shared their knowledge of medicinal herbs with new settlers. We should be grateful for the information and knowledge which they imparted.
Hundreds of herbs and plants were used in Native American remedies — many of which we value today for their potent healing properties. Below are just 5 such plants that deserve recognition for not only their beauty but also their functionality.
5 Native American Survival Medicines
Sage (Salvia officinalis)
Native to countries around the Mediterranean Sea, sage is held sacred by a number of Native-American Indians mostly due to its purifying capabilities. It is thought to cleanse the body and mind of negative energy and improve function of the stomach, liver, colon, lungs and skin. From the Latin word "salvere," Salvia officinalis means "to be saved."
New "Survival Herb Bank" Gives You Access to God's Amazing Medicine Chest
Sage is a member of the mint family, was recognized as Herb of the Year in 2011 by the International Herb Association, is an excellent source of vitamin K, contains volatile oils, flavonoids and rosmarinic acid, and is loaded with antioxidants and anti-inflammatory properties.
Although well-known for its culinary strengths, modern research indicates that sage has a very broad range of medicinal applications including regulating blood sugar and reducing blood pressure. This gray herb is about 2.5 inches long and produces flowers that are purple, white, blue or pint. It has a wonderfully fresh fragrance and is often used as an ingredient in personal care products. Sage is loaded with antioxidants and also contains anti-inflammatory properties.
Wild cherry bark (Prunus serotina)
Also known as Virginia prune bark, wild cherry bark was greatly used by the Flambeau Ojibwe tribe who prepared a tea for coughs and colds. The bark is gathered from young plants in early fall when it is active. The outer bark is stripped from the inner bark and placed in the shade to dry. After it is dry, the bark must be stored in an airtight container out of direct sunlight.
Active ingredients in the bark include tannins, scopoletin, and cyanogenic glycosides which help to reduce inflammation and ease spasms. In addition to being an effective cough suppressant, wild cherry bark is also used in modern-day herbal therapy to treat bronchitis, fever, gout, sore throat, whopping cough and diarrhea.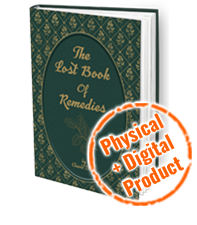 Recent research indicates that wild cherry bark is useful also in the reduction of pain and to ease an upset digestive system. In addition, a 2006 study published in the journal Oncologydemonstrated that wild cherry bark shows promise for protection from colorectal cancer.
Dandelion (araxacum officinale)
Although many think of dandelion as a pesky weed, the Pillager Ojibwas and Mohegans thought differently. These wise Indian tribes knew that a tea made from dandelion leaves was a potent medicinal all-over wellness tonic. They would boil dandelions in water to treat kidney, skin and stomach problems as well as heartburn and swelling.
Native Americans were not the only ones to respect dandelions for their therapeutic value. Traditional Chinese medicine used dandelion for inflammation, appendicitis, stomach problems and breast problems. Early Europeans used it for fever, eye problems, boils, diarrhea and diabetes.
Modern herbalists use dandelion leaves as a diuretic and to stimulate appetite and ease digestion. The pretty dandelion flower has antioxidant powers and can also help improve immune system functioning. The root is useful for detoxifying the liver and gallbladder.
If you plan on collecting your own dandelion, be careful of areas where pesticides have been used.
Rosemary (Rossmarinus officinalis)
Native American tribes, along with ancient Greeks and Romans, considered this woody perennial shrub sacred. A member of the mint family, rosemary is loaded with antioxidants and has anti-inflammatory properties.
Native Americans appreciated rosemary's analgesic properties and used it to alleviate sore joints. A tea can also be prepared to improve oxygen to the brain and boost memory. This highly aromatic plant is used today in any number of organic products to help alleviate bone and muscle soreness, reduce anxiety and promote wellbeing. Research also indicates that rosemary may be an effective option to alleviate migraines and boost your mood.
Yarrow (Achillea millefolium)
Yarrow was used by a number of Native American tribes to stop bleeding, heal wounds and infections. Studies done on animals support this herb's ability to cleanse wounds and to control bleeding caused by puncture wounds, lacerations and abrasions.
This hardy perennial has fernlike leaves and very colorful blooms, making it a favorite for cutting and drying. However, its medicinal properties don't go unnoticed, even today. Many modern herbalists favor yarrow tea for severe colds and often suggest an ounce of dried yarrow mixed with a pint of boiling water and a touch of honey. Yarrow compresses are often used to treat bleeding hemorrhoids
Many of these beneficial herbs are easy to grow in the home garden and make an attractive and practical addition to any landscape. Always seek consultation from a healthcare professional before self-treating any condition with herbs.
Would you like to learn how to make Wild lettuce extract? This extract is the most powerful natural painkiller similar to morphine. Watch the video below to learn how!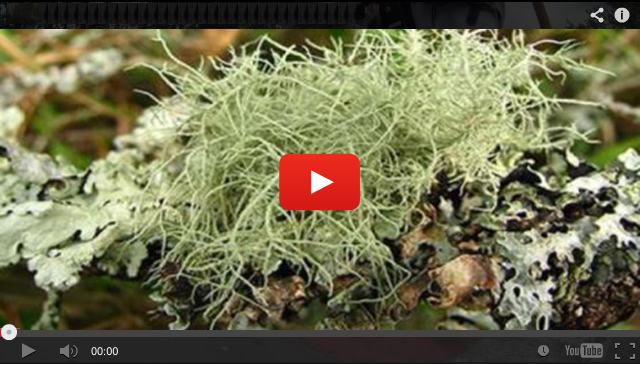 What plants do you use? Tell us in the comments section below.
This information has been made available by Ready Nutrition
Our grandfathers thrived having this knowledge. Being able to feed and cure your family in a SHTF scenario just foraging for wild edibles and medicines can make the difference between life and death. All their knowledge is now gathered in one place…The Lost Ways…your best investment towards self-sufficiency,  survival in the wild, surviving an economic collapse or an EMP that can wipe out our power grid and send up back to the 19th century.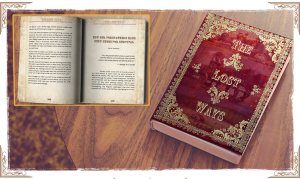 Here's just a glimpse of what you'll find in The Lost Ways:
From Ruff Simons, an old west history expert and former deputy, you'll learn the techniques and methods used by the wise sheriffs from the frontiers to defend an entire village despite being outnumbered and outgunned by gangs of robbers and bandits, and how you can use their wisdom to defend your home against looters when you'll be surrounded.
Native American ERIK BAINBRIDGE – who took part in the reconstruction of the native village of Kule Loklo in California, will show you how Native Americans build the subterranean roundhouse, an underground house that today will serve you as a storm shelter, a perfectly camouflaged hideout, or a bunker. It can easily shelter three to four families, so how will you feel if, when all hell breaks loose, you'll be able to call all your loved ones and offer them guidance and shelter? Besides that, the subterranean roundhouse makes an awesome root cellar where you can keep all your food and water reserves year-round.
From Shannon Azares you'll learn how sailors from the XVII century preserved water in their ships for months on end, even years and how you can use this method to preserve clean water for your family cost-free.
Mike Searson – who is a Firearm and Old West history expert – will show you what to do when there is no more ammo to be had, how people who wandered the West managed to hunt eight deer with six bullets, and why their supply of ammo never ran out. Remember the panic buying in the first half of 2013? That was nothing compared to what's going to precede the collapse.
From Susan Morrow, an ex-science teacher and chemist, you'll master "The Art of Poultice." She says, "If you really explore the ingredients from which our forefathers made poultices, you'll be totally surprised by the similarities with modern medicines." Well…how would you feel in a crisis to be the only one from the group knowledgeable about this lost skill? When there are no more antibiotics, people will turn to you to save their ill children's lives.
And believe it or not, this is not all…
Table Of Contents:
Making Your Own Beverages: Beer to Stronger Stuff
Ginger Beer: Making Soda the Old Fashioned Way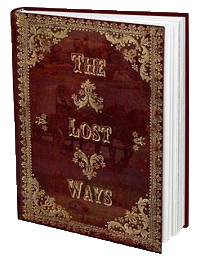 How North American Indians and Early Pioneers Made Pemmican
Spycraft: Military Correspondence During The 1700's to 1900's
Wild West Guns for SHTF and a Guide to Rolling Your Own Ammo
How Our Forefathers Built Their Sawmills, Grain Mills,and Stamping Mills
How Our Ancestors Made Herbal Poultice to Heal Their Wounds
What Our Ancestors Were Foraging For? or How to Wildcraft Your Table
How Our Ancestors Navigated Without Using a GPS System
How Our Forefathers Made Knives
How Our Forefathers Made Snow shoes for Survival
How North California Native Americans Built Their Semi-subterranean Roundhouses
Our Ancestors'Guide to Root Cellars
Good Old Fashioned Cooking on an Open Flame
Learning from Our Ancestors How to Preserve Water
Learning from Our Ancestors How to Take Care of Our Hygiene When There Isn't Anything to Buy
How and Why I Prefer to Make Soap with Modern Ingredients
Temporarily Installing a Wood-Burning Stove during Emergencies
Making Traditional and Survival Bark Bread…….
Trapping in Winter for Beaver and Muskrat Just like Our Forefathers Did
How to Make a Smokehouse and Smoke Fish
Survival Lessons From The Donner Party
Get your paperback copy
HERE
CHECK  OUR survival and prepping solutions
If you found this article useful, please like our Facebook page and stay up to date with the latest articles.
WHAT TO READ NEXT:
HOW TO MAKE YOUR OWN BACON (STEP BY STEP GUIDE)
A RETURN TO THE OLD PATHS: HOW TO MAKE PEMMICAN LIKE THE NATIVE AMERICANS
20 LOST RECIPES FROM THE PIONEERS: WHAT THEY COOKED ON THEIR JOURNEY WESTWARD
SEVEN CLASSIC GREAT DEPRESSION ERA RECIPES GRANDMA USED TO MAKE
POTTED MEAT: A LOST SKILL OF LONG TERM MEAT STORAGE
BACK TO BASICS: HOW TO MAKE AND PRESERVE LARD
THE BEST WAY TO STOCKPILE VEGETABLES OFF-GRID
OLD FASHIONED PRESERVING-GRANDPA'S RECIPE FOR CURED SMOKED HAM
HOW TO MAKE GUNPOWDER THE OLD FASHIONED WAY
SURVIVAL HERBAL RECIPES FROM OUR ANCESTORS
HOW TO PRESERVE MEAT FOR SURVIVAL LIKE OUR GRANDFATHERS
OTHER USEFUL RESOURCES:
The 3 Pioneer Survival Lessons We Should Learn
The Most Effective Home Defense Strategies
Old School Hacks for Off-Grid Living
The Medical Emergency Crash Course
The Smart, Easy Way to Food Independence