Guest post by Richard Douglas
In this post, I'm going to cover the 5 most essential questions to ask yourself before buying your first firearm.
In fact:
These are the questions I refer to when anyone asks me about buying a gun for their first time.
Why? Because it'll help you make a MUCH better decision on whether or not you should own a firearm. That said, let's dive right in!
What are you going to use the gun for?
The first question to ask yourself before buying a firearm is this:
What are you going to use the gun for?
Guns can be used for various reasons like:
Self-defense
Hunting
Sporting
If you're going to use it for self-defense, you're probably going to need a concealed carry permit.
Want to buy a firearm for hunting? Then check your state's hunting laws. You're also probably going to need a hunting permit and an optic. For example, I've equipped my AR-10 with an optic and I've had huge success with hunting.
Lastly, if you plan on using your firearm for target shooting (or recreational use), then you might not even need to buy a gun in the first place. Why? Because some gun ranges offer gun rentals and will even teach you how to use them if you attend their classes. Some people find it more relaxing to go this route (renting a gun), but personally, I love owning my personal gun.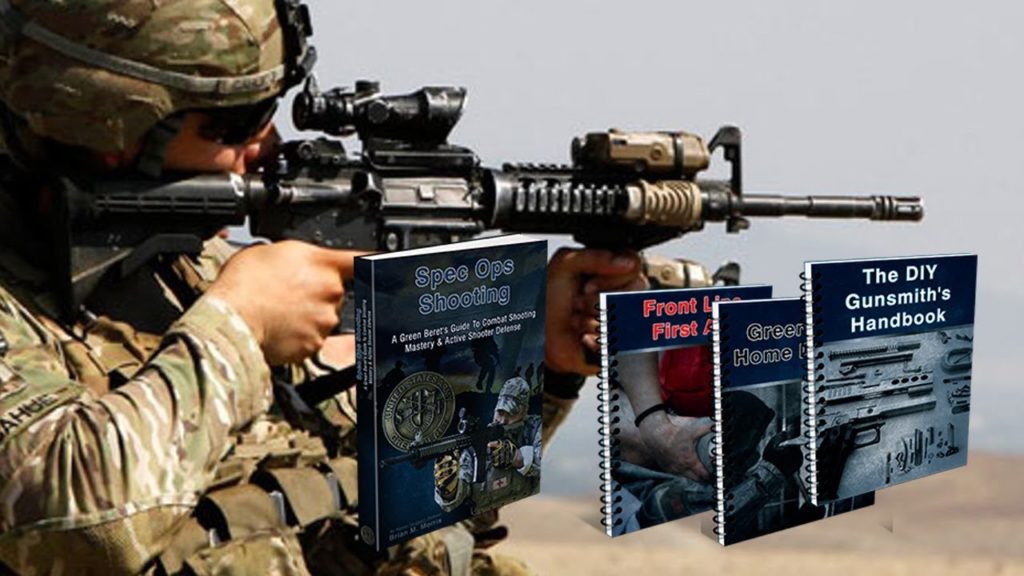 GET YOUR  SPEC OPS SHOOTING COPY HERE
What are the gun laws for your place of residence?
Once you've decided the reason for buying a gun, move forward to finding out the gun laws for your place of residence. Some states are strict on gun control, while others are more lenient. So make sure to know how gun ownership is legally allowed in your hometown. For example:
Massachusetts allows firearms in public with proper licensing, while Texas allows anyone over eighteen (if they aren't a felon) to have a gun.
Check out your state's laws to know if you qualify for gun ownership. If you're given the green light, it's time to decide…
3. What kind of gun do you want to buy?
We've already done all the hard work when we decided why we want to buy a firearm. Now, all you need to do is decide which gun you'd like to buy.
The most common type of weapon for self-defense is handguns. They are light, easy to carry around and for the most part, easy to use. But you're not only limited to handguns. You can opt-in for shotguns and carbines. For example, I use an AR-15 for home-defense.
If you're buying for hunting, your gun would have to be bigger to accommodate larger bullets for shooting larger animals. Depending on what game you're hunting, you can choose a rifle accordingly. (Pro tip: Head to your local gun store if you need help choosing a weapon).
Just make sure to test the gun before committing to the purchase. The last thing you want is buying a gun that you aren't comfortable using.
4. Are you willing to spend the money necessary to own a gun?
Owning a gun may seem like an easy thing to do, but it can end up costing you a fortune. For example, you'll probably encounter extra expenses like:
Taking a training course
Licensing costs
Permitting
Shooting at a Gun Range
Buying the best scope for your rifle
I remember my friend, John, was telling me how he (along with his family) went to the gun range last weekend and paid over $200 for only ONE hour. That covered the range lane, teacher, eye and ear protection and use of guns.
So be sure you're ready for the commitment before beginning this journey.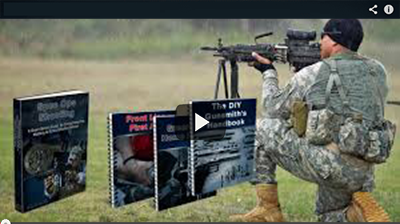 5. Do you have proper storage space for your gun?
So let's say you just bought your firearm, took a few training classes and ready to head back home. The question is:
Where do you plan on storing your weapon?
If your answer is "under the bed", then you need to rethink this part. The last thing you want happening is an unauthorized individual (like your kids) getting access to your firearms. That's why you should invest in a gun-storage system. Some examples are:
Trigger Locks
Gun Safes
Security Cases
Whichever option you choose, make sure to lock it to prevent storage-related tragedies.
Conclusion
Answer these 5 questions before buying a gun and you'll be good to go.
However, if you're truly serious about purchasing a firearm, then go to the range and test a couple of guns. Practice shooting with it and if you're comfortable handling a firearm, then you already know the first question to ask yourself 😉
That said, if you have any questions or concerns, let me know by leaving a quick comment down below.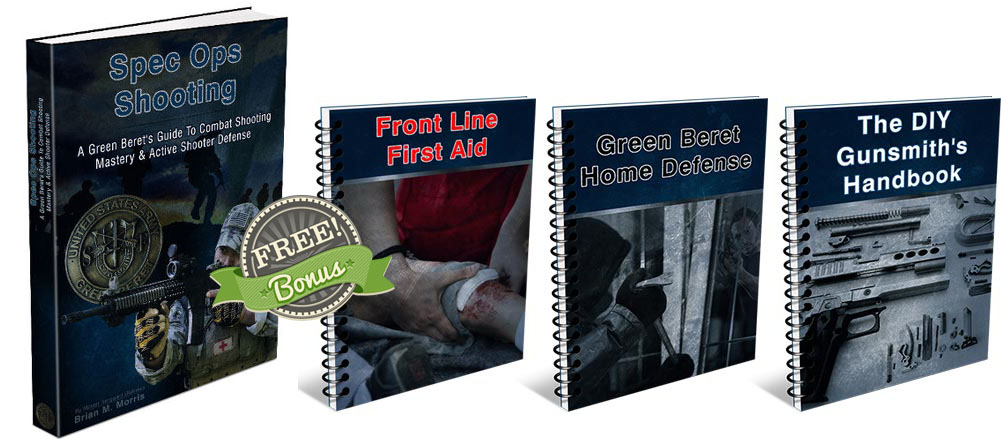 Books available HERE
____________________________________________________________________________________________________
WHAT TO READ NEXT:
HOW TO MAKE YOUR OWN BACON (STEP BY STEP GUIDE)
A RETURN TO THE OLD PATHS: HOW TO MAKE PEMMICAN LIKE THE NATIVE AMERICANS
20 LOST RECIPES FROM THE PIONEERS: WHAT THEY COOKED ON THEIR JOURNEY WESTWARD
SEVEN CLASSIC GREAT DEPRESSION ERA RECIPES GRANDMA USED TO MAKE
POTTED MEAT: A LOST SKILL OF LONG TERM MEAT STORAGE
BACK TO BASICS: HOW TO MAKE AND PRESERVE LARD
THE BEST WAY TO STOCKPILE VEGETABLES OFF-GRID
OLD FASHIONED PRESERVING-GRANDPA'S RECIPE FOR CURED SMOKED HAM
HOW TO MAKE GUNPOWDER THE OLD FASHIONED WAY
SURVIVAL HERBAL RECIPES FROM OUR ANCESTORS
HOW TO PRESERVE MEAT FOR SURVIVAL LIKE OUR GRANDFATHERS
Survival Books
THE LOST BOOK OF REMEDIES-All Medicinal Plants and Lost Cures of North America
THE LOST WAYS-Learn the long forgotten secrets that helped our forefathers survive famines,wars,economic crisis and anything else life threw at them
EASY CELLAR-AMERICA'S NATURAL NUCLEAR BUNKERS: FIND THE CLOSEST ONE TO YOUR HOME
THE LOST WAYS 2-This lost super-food will bulletproof you against any food shortage or famine
BLACKOUT USA-EMP survival and preparedness guide
DIY HOME ENERGY-Follow the step-by-step guide from A to Z and you will have a working system to reduce your electricity bills and save energy
MY SURVIVAL FARM-This hidden survival garden will keep you well fed when SHTF
CARNIVORE'S BIBLE -THE REAL HOMEMADE AND HEALTHY MEATY TREATS OUR GRANDPARENTS USED TO MAKE…
Author Bio:
Richard Douglas is the founder of Scopes Field, a blog where he personally reviews the best scopes and guns on the market. He's a strong 2nd Amendment advocate and believes in science-backed gun solutions to our nation's biggest problems.