Ok, so there might not be a "best" type of fish to use in aquaponics but there are certainly some common types that are popular.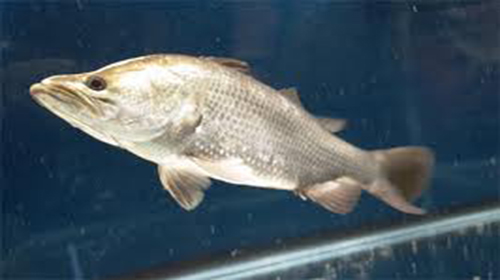 Barramundi: You will find many people growing barramundi during the spring and winter as they're more prone to the warm weather. Using barramundi in your aquaponic system will give you a very clean fresh taste. They are a very popular choice and are really easy to harvest.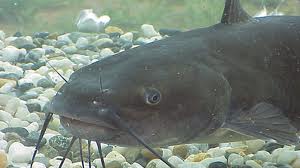 Catfish: You've probably made a practice of buying catfish from the grocery store or from restaurants but you haven't had great catfish until you've grown your own organic catfish in your aquaponic system. There are several types of different catfish available but one of the most popular types used in aquaponics is the channel catfish. People like catfish because they grow faster than other species of fish and give you a great bang for your buck!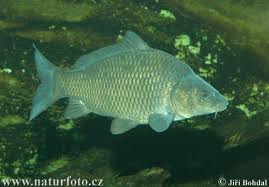 Carp: Carp is one of the most commonly eaten fish throughout the entire world. The problem with carp is that they're a little difficult to get. It's not recommended that you mix carp in the same fish tank as your other species of fish as they have a reputation of being noxious in some respects. But certain species of carp are great for aquaponics and you'll definitely see a decent amount of setups that harvest them.
Jade Perch: Jade perch is notorious in Australia. For health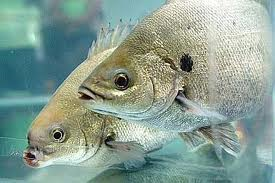 purposes, the perch is absolutely amazing because it's packed with omega 3 oils which are great for you. Some people who raise jade perch in their commercial aquaponics system actually try to make them less oily for people who would rather not have such an oily fish. They are omnivores and live in warm water. Jade perch are a great choice for any aquaponic system.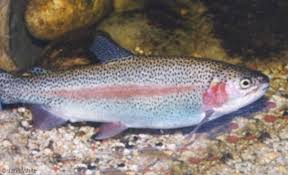 Trout: These fish are great for people in cooler areas. They can grow really fast and convert food very well. You will find trout in many aquaponic setups because they are perfect for this type of environment.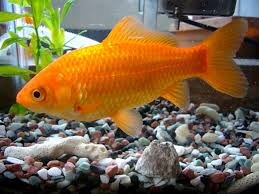 Goldfish: Goldfish are very popular amongst commercial aquaponic users. They can be sold to pet shops for a nice profit and if they breed you can easily turn them over quickly. It's definitely nice to have some goldfish in your aquaponic setup.
GET YOUR AQUAPONIC SYSTEM BLUEPRINTS
HERE
Silver Perch: The silver perch is a very reliable type of fish that is easy to maintain which makes them great for people just getting into aquaponics. A great benefit of silver perch is that they can thrive in almost any temperature so they are seen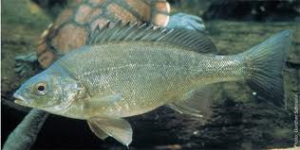 as a very versatile fish. They don't grow as quick as some other species however. It can take about a year to a year and a half for them to get full size.
Murray Cod: This is another popular Australian fish that can grow to be very large. As far as utilizing them in aquaponics and fish tanks, they are a growing trend. They are very popular in aquaculture and fish farming and

have found their way into many aquaponic systems recently. They grow very rapidly but you have to make sure you are feeding them regularly because they have a tendency to eat each other. So you have to be careful with this species.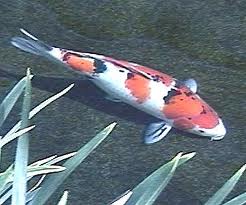 Koi: Koi is a type of carp fish. You may know that they are extremely popular in Asia and many people make Koi ponds specifically for this fish. They are great for aquaponics so if you love Koi, you can definitely incorporate them in your setup.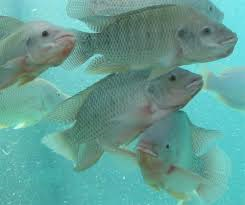 Tilapia: This is another very popular type of fish all around the world. Many restaurants use them and they are very popular amongst bodybuilders and health enthusiasts. However note that much commercially farmed Tilapia is raised in unhealthy conditions and may not be advisable to eat.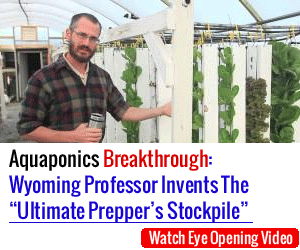 Source: myfamilysurvivalplan.com
Want to be as self-sufficient as possible? Want to master all the lost skills our grandfathers had?  Then you really need this amazing step-by-step guide. It is called The Lost Ways and it contains all the knowledge of our forefathers.
Here's just a glimpse of what you'll find in The Lost Ways: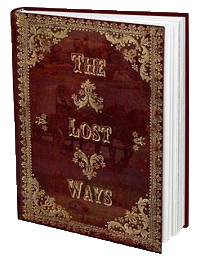 From Ruff Simons, an old west history expert and former deputy, you'll learn the techniques and methods used by the wise sheriffs from the frontiers to defend an entire village despite being outnumbered and outgunned by gangs of robbers and bandits, and how you can use their wisdom to defend your home against looters when you'll be surrounded.
Native American ERIK BAINBRIDGE – who took part in the reconstruction of the native village of Kule Loklo in California, will show you how Native Americans build the subterranean roundhouse, an underground house that today will serve you as a storm shelter, a perfectly camouflaged hideout, or a bunker. It can easily shelter three to four families, so how will you feel if, when all hell breaks loose, you'll be able to call all your loved ones and offer them guidance and shelter? Besides that, the subterranean roundhouse makes an awesome root cellar where you can keep all your food and water reserves year-round.
From Shannon Azares you'll learn how sailors from the XVII century preserved water in their ships for months on end, even years and how you can use this method to preserve clean water for your family cost-free.
Mike Searson – who is a Firearm and Old West history expert – will show you what to do when there is no more ammo to be had, how people who wandered the West managed to hunt eight deer with six bullets, and why their supply of ammo never ran out. Remember the panic buying in the first half of 2013? That was nothing compared to what's going to precede the collapse.
From Susan Morrow, an ex-science teacher and chemist, you'll master "The Art of Poultice." She says, "If you really explore the ingredients from which our forefathers made poultices, you'll be totally surprised by the similarities with modern medicines." Well…how would you feel in a crisis to be the only one from the group knowledgeable about this lost skill? When there are no more antibiotics, people will turn to you to save their ill children's lives.
And believe it or not, this is not all…
Table Of Contents:
Making Your Own Beverages: Beer to Stronger Stuff
Ginger Beer: Making Soda the Old Fashioned Way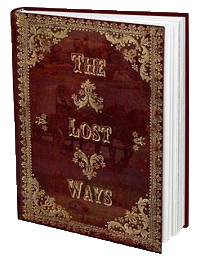 How North American Indians and Early Pioneers Made Pemmican
Spycraft: Military Correspondence During The 1700's to 1900's
Wild West Guns for SHTF and a Guide to Rolling Your Own Ammo
How Our Forefathers Built Their Sawmills, Grain Mills,and Stamping Mills
How Our Ancestors Made Herbal Poultice to Heal Their Wounds
What Our Ancestors Were Foraging For? or How to Wildcraft Your Table
How Our Ancestors Navigated Without Using a GPS System
How Our Forefathers Made Knives
How Our Forefathers Made Snow shoes for Survival
How North California Native Americans Built Their Semi-subterranean Roundhouses
Our Ancestors'Guide to Root Cellars
Good Old Fashioned Cooking on an Open Flame
Learning from Our Ancestors How to Preserve Water
Learning from Our Ancestors How to Take Care of Our Hygiene When There Isn't Anything to Buy
How and Why I Prefer to Make Soap with Modern Ingredients
Temporarily Installing a Wood-Burning Stove during Emergencies
Making Traditional and Survival Bark Bread…….
Trapping in Winter for Beaver and Muskrat Just like Our Forefathers Did
How to Make a Smokehouse and Smoke Fish
Survival Lessons From The Donner Party
Get your paperback copy HERE
CHECK  OUR survival and prepping solutions
If you found this article useful, please like our Facebook page and stay up to date with the latest articles.
WHAT TO READ NEXT:
HOW TO MAKE YOUR OWN BACON (STEP BY STEP GUIDE)
A RETURN TO THE OLD PATHS: HOW TO MAKE PEMMICAN LIKE THE NATIVE AMERICANS
20 LOST RECIPES FROM THE PIONEERS: WHAT THEY COOKED ON THEIR JOURNEY WESTWARD
SEVEN CLASSIC GREAT DEPRESSION ERA RECIPES GRANDMA USED TO MAKE
POTTED MEAT: A LOST SKILL OF LONG TERM MEAT STORAGE
BACK TO BASICS: HOW TO MAKE AND PRESERVE LARD
THE BEST WAY TO STOCKPILE VEGETABLES OFF-GRID
OLD FASHIONED PRESERVING-GRANDPA'S RECIPE FOR CURED SMOKED HAM
HOW TO MAKE GUNPOWDER THE OLD FASHIONED WAY
SURVIVAL HERBAL RECIPES FROM OUR ANCESTORS
HOW TO PRESERVE MEAT FOR SURVIVAL LIKE OUR GRANDFATHERS
OTHER USEFUL RESOURCES:
The 3 Pioneer Survival Lessons We Should Learn
The Most Effective Home Defense Strategies
Old School Hacks for Off-Grid Living
The Medical Emergency Crash Course
The Smart, Easy Way to Food Independence
How to Survive the Coming 100 Years Long Drought