Most of us have the basics covered; food, water, weapons and ammo, but are there any holes in your plan?
The answer is yes—there are holes in every plan, no matter how experienced you may be.
There are several commonly overlooked preps that may not be as exciting as the latest tactical rifle or as obvious as a 30–year food supply, but are equally important. Check out the list below and see what you're missing:
Containers: You won't be going to the grocery store during a disaster, so make sure you have plenty of durable containers, such as glass jars and bottles, milk jugs, Tupperware bowls, soda bottles, metal buckets—anything that can be used over and over.
Hygiene supplies: You can never have too much soap, deodorant, toilet paper, or other hygiene supplies because they never go bad, you'll use more than usual in a grid-down scenario, and  they make great barter items.
Eye glasses/contacts: Unless you are an optometrist, you aren't going to make a new set of glasses in the middle of an emergency, so make sure you have an extra pair or two.
Entertainment: We live in a world obsessed with entertainment, so when a disaster hits, your family will need a way to occupy their downtime to combat stress and stay out of trouble. This could include sports, cards, board games, or books.
Comfort food: You probably have a cache of freeze-dried and canned food, but you will get sick of eating reconstituted Chicken à la King for the third time in a week, so make sure you have some snacks like candy, chips, or cookies, as well as powdered Gatorade. Having lived solely on MREs for significant portions of my life, I can assure you that it makes a big difference.
Batteries: Walkie talkies, flashlights, watches—these all use batteries and without an adequate supply, they become useless. If you need something electronic, you need enough spare batteries to last through an extended disaster.
Pet supplies: Do you really want to feed your adorable little mutt your own food in an emergency? Store a few extra bags of Kibbles and Bits so you can save your food for humans.
Spices: You're less likely to eat bland food, but you need to maintain your caloric intake to stay healthy, so stock up on salt and a variety of spices. Salt will last indefinitely, and if packaged properly, the spices will last nearly forever.
Clothes: I have a handy rotation process that ensure I always have clothes for any situation. When my clothes become too worn out for normal use, they are replaced and used for yard work and other tough jobs. This ensures I always have two complete sets of clothing at any given time.
Repair supplies: You need to be able to repair anything that becomes damaged during a disaster and you can't go to the local hardware store, so you'll need plenty of thread and needles, rubber patches, tools, fasteners, glue, etc. on hand.
How many items were you missing? Is there anything not on the list that you think should be? Let me know in the comments below!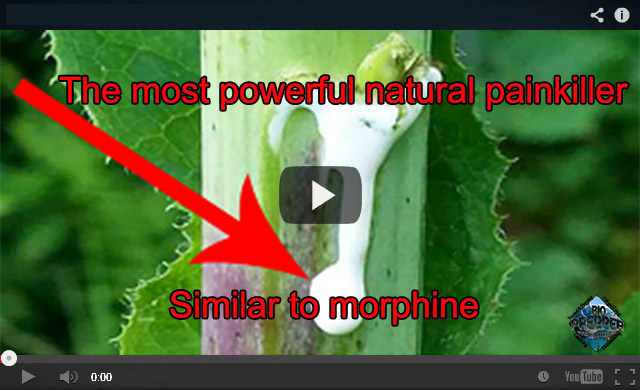 Source: howtosurviveit.com
If you found this article useful, please like our Facebook page and stay up to date with the latest articles.
Check out our survival and prepping solutions HERE
WHAT TO READ NEXT:
A RETURN TO THE OLD PATHS: HOW TO MAKE PEMMICAN LIKE THE NATIVE AMERICANS
20 LOST RECIPES FROM THE PIONEERS: WHAT THEY COOKED IN THEIR JOURNEY WESTWARD
SEVEN CLASSIC GREAT DEPRESSION ERA RECIPES GRANDMA USED TO MAKE
POTTED MEAT: A LOST SKILL OF LONG TERM MEAT STORAGE
BACK TO BASICS: HOW TO MAKE AND PRESERVE LARD
THE BEST WAY TO STOCKPILE VEGETABLES OFF-GRID
OLD FASHIONED PRESERVING-GRANDPA'S RECIPE FOR CURED SMOKED HAM
HOW TO MAKE GUNPOWDER THE OLD FASHIONED WAY
SURVIVAL HERBAL RECIPES FROM OUR ANCESTORS
OTHER USEFUL VIDEOS:
The 3 Pioneer Survival Lessons We Should Learn
The Most Effective Home Defense Strategies
Old School Hacks for Off-Grid Living
The Medical Emergency Crash Course
The Smart, Easy Way to Food Independence