Suffice to say, though children are at play, this is not a game. Those who have been toying with outright war against Russia, and an escalation of the conflict in Syria, are putting the lives of all Americans at risk.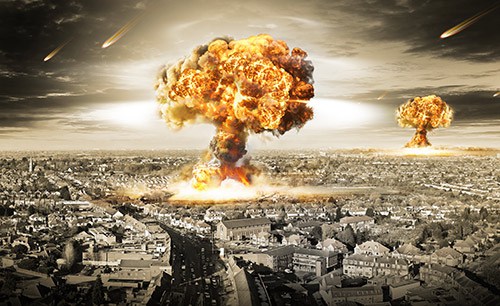 Of course, the threat of nuclear annihilation has been with us since the earliest days of the Cold War, but Russia has now positioned itself with the largest and most destructive nuclear arsenal of any country in the world.
Putin's Nukes Could Wipe Out Entire American East Coast
Economist and political critic Dr. Paul Craig Roberts explains how diplomatic relations have broken between Russia and the United States, after the U.S. knowingly attacked pro-Assad Syria forces… that, of course, was the cherry on top of a host of insults, deliberate antagonism and a strategy that could only result in further chaos and war.
The end of negotiations is unfortunately, given that fighting it out could mean thermonuclear war that would make Hiroshima and Nagasaki look trivial in comparison.
After a period of some patience, Russia is now warning that the United States is dangerously close to turning a proxy war into a direct world war – and they are deadly serious about defending the motherland and their sworn allies – namely Assad.
Any further attack could result in immediate destruction.
Putin is a formidable opponent and Russia a powerful enemy. At present time, they have the capability of wiping the entire East Coast of the United States off the map – where more than 100 million people live. Will the ranking misleaders in Washington continue to gamble with all of our lives?
via the Express:
VLADIMIR Putin's nuclear stockpile could completely destroy the east coast of the US in one clean swipe should the Russian leader launch an attack on the West, an expert has warned.

A staggering 112.6million people could be at risk of extermination from the deadly missiles.

Russia has the largest haul of nuclear weapons of any country in the world and reportedly has the most powerful bomb named the SS-18 – menacingly nicknamed the Satan.

Experts estimate Russia has 55 of the deadly weapons, but only five would be needed to destroy the East Coast of the US.

[…]

"Five or six of these 'Satans' as they are known by the US military, and the East Coast of the United States disappears."

Dr Roberts said: "The atomic bombs that Washington dropped on these helpless civilian centres while the Japanese government was trying to surrender, were mere popguns compared to today's thermo-nuclear weapons.
What's more, the Russian have hinted strongly at the possibility that they would be able to disable electronics, communications and defense shields in the U.S. via electromagnetic warfare – perhaps an EMP. Watch video below.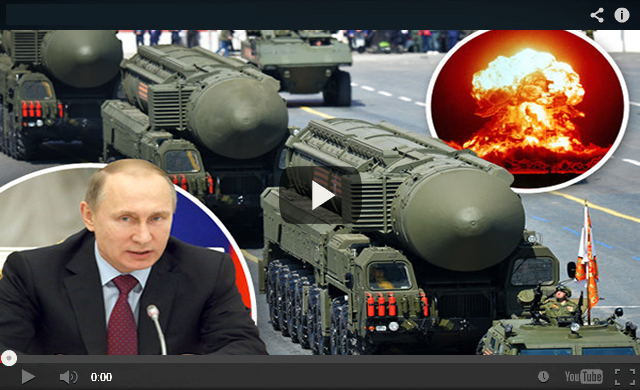 Worst of all, the American misleaders haven't even got a good reason for putting the population at such a risk – strategy in the middle east is muddied at best, and prodding for war with Russia doesn't carry a clear narrative either.
The world could change, and American power could end in a few decisive minutes.
Hopefully it would never come to that, but we shouldn't live in a false world where we pretend these situations can't harm us.
History has shown us many times that it can all fly away in a split of a second. The biggest misstep that you can take now is to think that this can never happen in America or to you! Call me old fashioned; I don't care…but I completely believe in America and what our ancestors stood for. They all had a part in turning this land into one of the most powerful countries in the world. Many died and suffered before a creative mind found an ingenious solution to maybe a century old problem. Believe it or not, our ancestors skills are all covered in American blood. This is why these must be fought for, protected, and handed on for them to do the same for our children and our children's children. Our ancestors laid the bricks and built the world's strongest foundation…that we are about to -irreversibly forget! I don't want to see our forefathers' knowledge disappear into the darkness of time…and if you care for your family…and what America stands for…then neither should you! Watch the video below and learn more: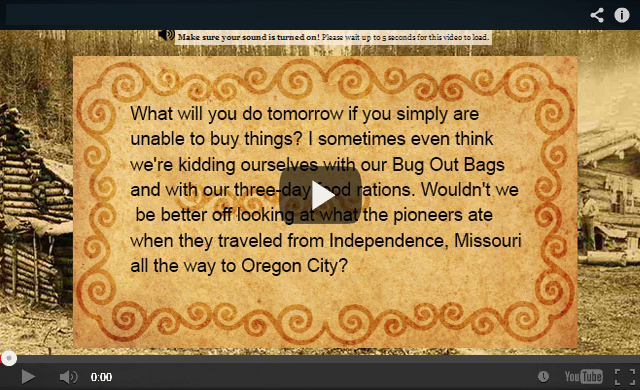 Source: shtfplan.com
CHECK  OUR survival and prepping solutions
If you found this article useful, please like our Facebook page and stay up to date with the latest articles.
OTHER USEFUL RESOURCES:
The 3 Pioneer Survival Lessons We Should Learn
The Most Effective Home Defense Strategies
Old School Hacks for Off-Grid Living
The Medical Emergency Crash Course
The Smart, Easy Way to Food Independence