The financial status of the US is concerning and things aren't looking too good; but you already knew that. The economy in 2016 can be best described as a comatose man who is barely hanging on for his life.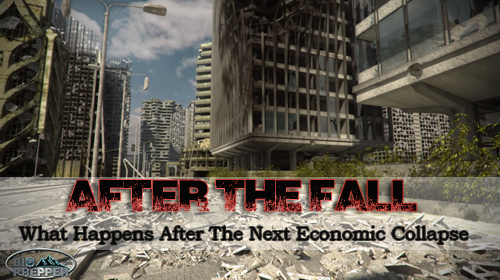 But you most probably knew that too. What you may not have known is why things have gotten in this deplorable and tragic state. This is because of poor management before and after the worldwide economic collapse in 2008. Recovery would've been difficult, but not impossible. But a series of mistakes blew everything to pieces. In the present day the US is finding itself in a debt that's worth trillions of dollars; the main problem is that this amount is growing uncontrollably every second and we will continue to pile up trillions upon trillions of national debt until the external creditors will cut us off from the source. This will kill off instantly everything that has to do with the financial system. But most of all, the upcoming economic collapse will affect most of all the average American that's used to working for a living. Since 2010, millions of Americans have lost their jobs as many industries collapsed under the crushing weight of an unscrupulous economy which seemed to take much more than it would give. And the decimation of the middle class is still continuing, as more and more Americans seem to find it harder with each passing day to find a steady job, get credit or even put some money on the side.
We've been promised salvation, but it seems that there's nobody here to deliver it. Things have been going from bad to worse apparently, and this is mainly caused by the economic collapse that has destabilized (most likely beyond repair our already fragile economy), the hyperinflation of the US dollar and the poor management of the national debt. If the economy fails again, it would be for the last and final time. It would be like firing a bullet directly in the head of a comatose man; his chances of survival are astronomically slim. If this happens, chaos will ensue. It's important to know what we'll be dealing with in order or to cope as best as we can with the sudden shift in modern society.
Food and water will become a commodity
In the first stage of the final economic collapse, inflation will take hold on everything. The food industries will become less and less efficient and will eventually shut down, of course. But before that happens, food prices will sky rocket. Even the cheapest products will become so expensive that most members of the population just won't be able to afford food anymore. And as times passes by, things will gradually worsen. If the inflation is aggressive and gets out of hand, marginal business will shut down in record time.
Riots will happen like clockwork
Hungry and unhappy people can't be contained for long and will riot every chance they get. They will be the first target of the military, if Martial Law is declared. People will panic and will go on rampages, and their actions will bring chaos and anarchy. Jobs will be lost, and so will houses and material possessions. And to be frank, nobody's really safe, not even those who seem to be doing well for themselves at the present. As the middle class continues to deteriorate, it will feed more and more "soldiers" for the anti-establishment riots. Many will form separate groups (similar to clans) who will revert to a primitive state of being, fending only for themselves and preying on whatever it is they can find in order to survive.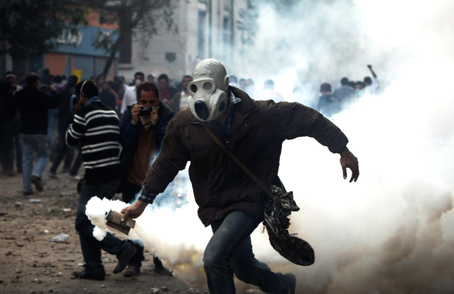 Martial Law is a frightening yet real possibility
As the fibers of society will gradually break down, the average Americans will begin to manifest their discontent through all sorts of protests, legal or not. In order to maintain as much of the order as possible, the state will declare Martial Law as a means of self-preservation. The U.S. has already made preparation for such an occasion with the passing of the 2012 NDAA (National Defense Authorization Act). When Martial Law is installed, pretty much every social right the Americans hold will go out the window. The NDAA suspend habeas corpus (one's to be brought before a judge or court, especially for investigation of a restraint of the person's liberty) and installs indefinite detention, but also allows assumption that any citizen or resident may be considered an enemy combatant. The Miranda rights will be canceled and any possible action that displeases the military and the leaders will be met with force.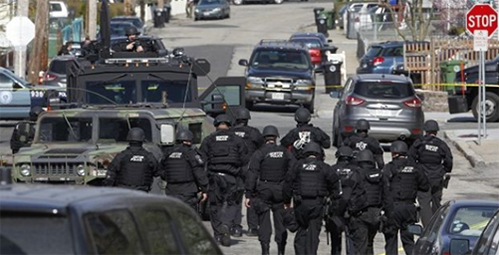 The government can close the borders
In order to maintain its state of power, the government will try to contain the population. The right to travel freely (both nationally and internationally) will be revoked as soon as the government finds it harder and harder to deal with the anti-establishment rebels that will emerge. In order to keep the people in check, passports will be suspended, thus eliminating the possibility of them regrouping and planning a coup d'état outside of the reach of the secret services and military. Travelling within the confines of the country will also be restricted a whole lot, by establishing checkpoints and "indoor customs".
Living in such conditions won't be easy. Nothing you can do to stop the ship from going under, but there's plenty you can do to prepare so that you don't end up going down with it. The best way to anticipate the anarchy that will be brought upon America is to start preparing for the inevitable upcoming economic collapse. Make all the necessary provisions and learn to sleep with one eye open. Cause when the SHTF, you might find yourself in an "every man for himself" situation and nobody to count on but yourself.
CHECK  OUR survival and prepping solutions
If you found this article useful, please like our Facebook page and stay up to date with the latest articles.
WHAT TO READ NEXT:
HOW TO MAKE YOUR OWN BACON (STEP BY STEP GUIDE)
A RETURN TO THE OLD PATHS: HOW TO MAKE PEMMICAN LIKE THE NATIVE AMERICANS
20 LOST RECIPES FROM THE PIONEERS: WHAT THEY COOKED IN THEIR JOURNEY WESTWARD
SEVEN CLASSIC GREAT DEPRESSION ERA RECIPES GRANDMA USED TO MAKE
POTTED MEAT: A LOST SKILL OF LONG TERM MEAT STORAGE
BACK TO BASICS: HOW TO MAKE AND PRESERVE LARD
THE BEST WAY TO STOCKPILE VEGETABLES OFF-GRID
OLD FASHIONED PRESERVING-GRANDPA'S RECIPE FOR CURED SMOKED HAM
HOW TO MAKE GUNPOWDER THE OLD FASHIONED WAY
SURVIVAL HERBAL RECIPES FROM OUR ANCESTORS
HOW TO PRESERVE MEAT FOR SURVIVAL LIKE OUR GRANDFATHERS
OTHER USEFUL RESOURCES:
The 3 Pioneer Survival Lessons We Should Learn
The Most Effective Home Defense Strategies
Old School Hacks for Off-Grid Living
The Medical Emergency Crash Course
The Smart, Easy Way to Food Independence