Let's admit it; we don't know what is going to happen in our lives. And with what will happen it has monetary equivalent or requires upkeep financial attention.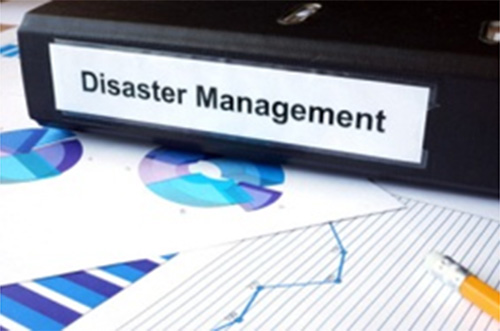 Wouldn't it be better to have a buffer between you and the circumstances life throws at you—a buffer that helps you go through some unwanted, unexpected challenges that life may give?
We call it an emergency fund. It is a reserve fund of three to six months of expenses that you set aside to cover any sudden costs such as a hospital visitor worst, sudden unemployment which means no income for succeeding months.
Basically, the reason why you need to tap into an emergency fund – there are many different disasters that can arise, and nearly every single one of them will require that you have some additional funds available.  As the Money magazine states, 78% of us will have a major negative financial event in any given 10-year period. Therefore, we need to have cash ready to help us to go through amidst a certain emergency.
Getting Started
How much should be in your emergency fund?
According to experts, we need to allow 3 months allowance for expenses, however, this may not apply to all. Some families needed more; therefore, it varies on every family. For a one-income earner, it is recommended though to have at least 6-month reserve.
The point now is to make sure to account for all of the regular expenses that will be needed to cover during an emergency situation. This roughly includes utility bills and food. Now, the question is, how big should the emergency fund be? That is something you need to examine base on your monthly expenses, how much do you spend is how much you have to spare for your backup funds.
Here are assessments for you on how will you start saving for urgent situations and manage your expenditures.
Will it cost me more money if I do this now or later?
Is the expenditure related to a safety or health issue?
When will you have the money to set aside for this out of your regular income?
With that, only you can judge whether or not an event constitutes an emergency.  If in case, you use the money from your emergency fund, you must replace that withdrawal as quickly as possible.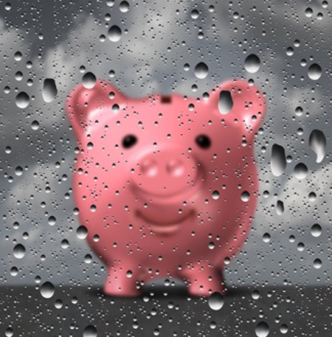 Tips on how to spare for your Emergency funds:
Typically, for emergency purposes like groceries, foods, or bills, some would rely on their credit cards. This is not advisable. Credit cards are not an emergency fund. If you use this card, chances are you may get into overdrafts and other credits due to unexpected events which in the long run will cost you far more interest, and may hard for you to save for the rainy days. These tips below will help you set goals and take steps toward starting an emergency fund:
Chart and monitor your monthly cash flows – preparing a worksheet to see what your expenses are. Identify which one is recurring and fixed.
Set your emergency savings goal – be realistic with your goal; although, it is better to have it at least for 3 months to six.
III. Develop a plan how to start saving – how much are you willing to spare for the emergency fund. Perhaps, 15-20% of your monthly income is attainable.
Stick to your plan and do it – this is quite challenging but you need to stick to your goal and plans. One way to keep up is an auto-transfer of a portion of your income to a savings account. Be sure to open an account for your emergency fund.
If you don't have enough money to set aside for rainy days, then you might examine on your monthly or daily expenses. Maybe it's time for you to change your financial lifestyle. Also, creating a budget can help you identify nonessential spending. See below tips:
Cut off going to places which are not necessary. If in every week you go to Starbucks or more, then perhaps eliminate if not lessen it to once or twice a month. For sure you can save from it.
Sell something.  You may consider having a garage sale to augment your income.
Consider a second (part-time) job. It doesn't necessarily mean having two jobs at the same number of hours. You don't want to compromise your health either—perhaps spending one day a week or 10 hours a week doing a part-time job, such as online work or tutoring someone. These all can help you get in your savings into the comfort zone.
Pay only your minimum payments.  For credit card holders, although it is highly recommended to settle all due amounts, you may settle first only the minimum due amounts. Until you have a one-month rainy day fund set aside, then you can and should be paying the extra payments on interest-bearing accounts.
Eat cheap for a few months. Consider eating a cheap meal. Instead of going too fast foods or fancy restaurants for a meal, consider cooking your own meals or eat in less expensive restaurants, at least once a month. This can help a lot in massive savings.
Get rid of some fixed expenses. What are these expenses that you need to shred off? If you got magazines subscriptions, cancel it. Like gym memberships, extracurricular activities, phones, satellite, cable, and the internet.  Funnel all of that money towards your emergency fund. Once the fund is built, you may discover that those are not really important.

This article has been contributed by Jennifer Moran from www.theberkey.com
CHECK  OUR survival and prepping solutions
If you found this article useful, please like our Facebook page and stay up to date with the latest articles.
WHAT TO READ NEXT:
HOW TO MAKE YOUR OWN BACON (STEP BY STEP GUIDE)
A RETURN TO THE OLD PATHS: HOW TO MAKE PEMMICAN LIKE THE NATIVE AMERICANS
20 LOST RECIPES FROM THE PIONEERS: WHAT THEY COOKED IN THEIR JOURNEY WESTWARD
SEVEN CLASSIC GREAT DEPRESSION ERA RECIPES GRANDMA USED TO MAKE
POTTED MEAT: A LOST SKILL OF LONG TERM MEAT STORAGE
BACK TO BASICS: HOW TO MAKE AND PRESERVE LARD
THE BEST WAY TO STOCKPILE VEGETABLES OFF-GRID
OLD FASHIONED PRESERVING-GRANDPA'S RECIPE FOR CURED SMOKED HAM
HOW TO MAKE GUNPOWDER THE OLD FASHIONED WAY
SURVIVAL HERBAL RECIPES FROM OUR ANCESTORS
HOW TO PRESERVE MEAT FOR SURVIVAL LIKE OUR GRANDFATHERS
OTHER USEFUL RESOURCES:
The 3 Pioneer Survival Lessons We Should Learn
The Most Effective Home Defense Strategies
Old School Hacks for Off-Grid Living
The Medical Emergency Crash Course
The Smart, Easy Way to Food Independence