This article first appeared on survivalbased.com
The act of preserving meat for later use is nothing new even though the methods for doing so have changed over the years. Humans have been preserving meat for centuries by transforming it into jerky, and jerky is an excellent way to make meat suitable for long-term storage. Meat provides essential protein that our bodies need for fuel.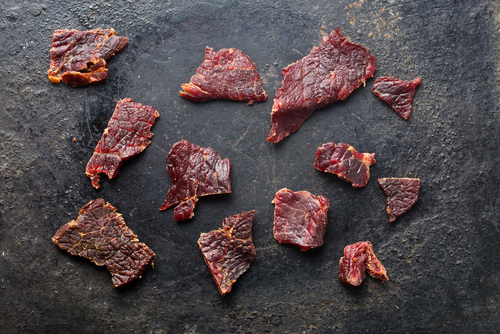 In the United States, the most common meat used for jerky is beef, but there are a variety of other meats that can be used including turkey, caribou, salmon, deer or elk. There are two ways to make homemade beef jerky, one that involves using a dehydrator and one without.
To make beef jerky with a dehydrator:
Prepare the meat – Choose a lean cut of meat like top round or flank steak. Remove all noticeable fat from the meat and slice the meat into small strips, no more than 1/4" or 1/8" thick. Freezing the meat can make it easier to slice, or a butcher could slice it for you.
Marinate the meat – Combine the meat with a recipe of your preferred spices and seasonings. Beginners can get started with a simple marinade of salt, pepper, water, and vinegar. Refrigerate the meat for up to 24 hours so that it absorbs the flavors.
Dehydrate the Meat – Spray the racks of your dehydrator with non-stick cooking spray and place the meat strips on the rack. Keep an eye on the meat as the process of removing the moisture from it varies anywhere from two to six hours. Check it after two hours and then every 30 minutes until it is not raw inside. The jerky will turn a deep brown color.
Store the Meat – When done, let the jerky air dry. It can then be kept it an airtight container in the refrigerator. For long-term storage, beef jerky can be vacuum sealed in plastic with an added pouch of oxygen absorber to prevent spoilage.
To make beef jerky without a dehydrator, follow the same steps to prepare and marinate the meat. Turn your oven to 165 degrees and place the meat strips directly on a wire rack. Be sure to place a saucepan or catch plate underneath to capture any marinade dripping off the meat. Cook the meat for one to two hours. Check it after 90 minutes and then every 30 minutes after. When it is finished, you can dry and store the jerky.
Saving our forefathers ways starts with people like you and me actually relearning these skills and putting them to use to live better lives through good times and bad. Our answers on these lost skills comes straight from the source, from old forgotten classic books written by past generations, and from first hand witness accounts from the past few hundred years. In short, the pioneers lived more simply than most people today are willing to live and that is why they survived with no grocery store, no cheap oil, no cars, no electricity, and no running water. Just like our forefathers used to do, The Lost Ways Book teaches you how you can survive in the worst-case scenario with the minimum resources available. It comes as a step-by-step guide accompanied by pictures and teaches you how to use basic ingredients to make super-food for your loved ones.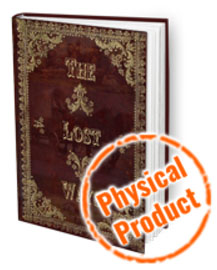 CHECK  OUR survival and prepping solutionsIf you found this article useful, please like our Facebook page and stay up to date with the latest articles.
WHAT TO READ NEXT:
20 LOST RECIPES FROM THE PIONEERS: WHAT THEY COOKED IN THEIR JOURNEY WESTWARD
SEVEN CLASSIC GREAT DEPRESSION ERA RECIPES GRANDMA USED TO MAKE
POTTED MEAT: A LOST SKILL OF LONG TERM MEAT STORAGE
BACK TO BASICS: HOW TO MAKE AND PRESERVE LARD
THE BEST WAY TO STOCKPILE VEGETABLES OFF-GRID
OLD FASHIONED PRESERVING-GRANDPA'S RECIPE FOR CURED SMOKED HAM
HOW TO MAKE GUNPOWDER THE OLD FASHIONED WAY
SURVIVAL HERBAL RECIPES FROM OUR ANCESTORS
OTHER USEFUL RESOURCES:
The 3 Pioneer Survival Lessons We Should Learn
The Most Effective Home Defense Strategies
Old School Hacks for Off-Grid Living
The Medical Emergency Crash Course
The Smart, Easy Way to Food Independence