Before you get too involved with learning just the physical aspects of Native American healing, you need to understand that their approach to wellness is holistic.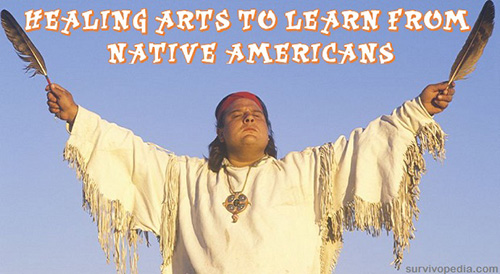 That is, they believe that your mind and spirit have as much (or more) to do with whether or not you heal as the medicine does. To oversimplify the concept, you need to approach the entire process with positive energy, whether you're the healer or the patient.
There are, however, some practices that we can learn from Native Americans that are extremely practicable and logical to a person who is accustomed to Western medicine and that's what we're going to discuss today.
Healing Arts To Learn From Native Americans
Cleanliness
We now know that disease thrives in filthy conditions. All of the major plagues, as well as influenza, small pox and all of the other catastrophic communicable diseases did the damage that they did because of poor hygiene. People were literally killed by their own filth. Native Americans didn't have this problem for a few reasons.
First, they didn't live in a manner that allowed them to become overpopulated. They also didn't throw their own filth and waste right outside the doors of their lodges where it could attract vermin or contaminate the water supply.
They bathed regularly, washed, and didn't expose themselves to outsiders who carried any kind of disease, at least not until they were forced to be exposed to Western diseases. The lesson? Keep your area and your body clean. Don't leave waste or refuse lying around and don't void your bowels or bladder near the water or food supply.
To take it a step further, don't get cozy with strangers. In a post-SHTF situation, you're going to need to be wary of others who may be dragging disease to your door. Whether you practice total avoidance, diligent hand washing and sanitation or quarantine, you need to have a plan in place to keep your area free of disease.
Herbal Remedies before Medicine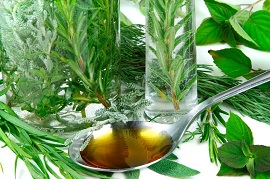 Native Americans knew how to utilize the natural products around them to heal wounds, treat illnesses and remain healthy and it wasn't hocus pocus. As a matter of fact, one Incan practice gave way to modern pharmacology. They standardly used Peruvian Bark, aka quinine, to treat cramps, chills, digestive issues and heart disorders, just to name a few.
It the early 1600's, quinine was used to treat malaria, which was arguably the beginning or modern pharmacology.
Another example of effective herbal treatments is the Amazonian use of ipecac to cure amoebic dysentery, an intestinal infection that's lethal if left untreated. Ipecac makes you vomit, which expels the toxins that are making you sick. It's still used in cases of poisoning and ingestion of toxic substances today.
Native Americans used herbs for everything from disease and injury treatment to flavoring foods. We recommend picking up a book on herbal remedies because in many cases, they're successful. If you don't have access to medications, herbs are going to be what you need to know about.
Stay Natural
Native Americans used only what they had available to them for healing, but that wasn't a bad thing. When the first settlers arrived, they were surprised to see that many illnesses that they considered fatal were being effectively treated with herbal remedies. Of course, Native Americans weren't immune to Western diseases and a few, such as smallpox, was devastating to their population.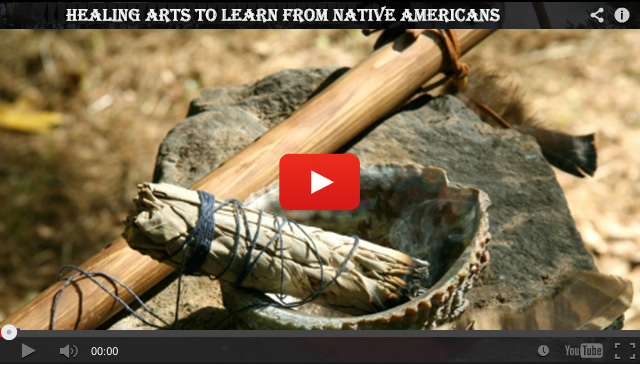 The side effects of modern pharmaceuticals have become a major concern to most tribes and as a result, many Native Americans are now reverting to herbal remedies as the only source of medicinal products.
Don't be fooled by thinking that just because a product is natural, it's safe because that's most certainly not the truth. As a matter of fact, arsenic is a natural metal but it'll kill you in the right dose. That's why we recommend buying a book about herbal remedies; so that you can look up the proper amount to use in your treatment.
Nutrition for Healing
Because the body is sacred, Native Americans were extremely conscious of what they put into it. Of course, refined sugars and processed foods weren't an option, but there were still dietary issues that could have arisen if they were simply gluttons. Whole foods, including fruits, vegetables and lean meats, were the total sum of the Native American diet. Of course, that includes roots and herbs, too.
Food Preservation without Electricity or Refrigeration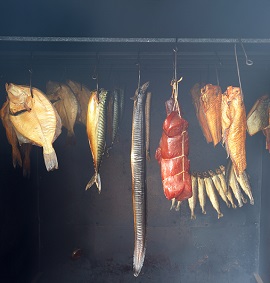 This was a major skill that would be extremely useful in a survival situation. Nothing was wasted if it could be helped because that animal gave up his life for the meal, and it would be disrespectful to that sacrifice to waste the meat.
Also, winters were tough and letting meat go bad would have been extremely wasteful when the dead of the season arrived and you were out of meat.
To preserve food, several methods were used.
Drying meat and produce was probably the biggest method of preserving meats, vegetables and fruits. One huge benefit of drying food is that it's extremely lightweight but still delicious and packed with nutrients.
Read also: HOW TO PRESERVE MEAT FOR SURVIVAL LIKE OUR GRANDFATHERS
Smoking many foods, including meat and fish preserves it well, too. This process can take anywhere from a few hours to several days. Smoking also adds a pleasant taste and is traditionally done in a smokehouse, where the meat is hung and fires are built. The meat is then left in there for the required amount of time.
Salt Curing – This method is exactly what it sounds like – you use salt to draw the moisture out of the meat so that it doesn't spoil.
Pickling – We've all had that deliciously crunchy pickled cucumber that makes any sandwich better. Pickling is done by putting salt and flavoring spices in with water. It kills bacteria and other nasties. Typically, there's heat involved, which is another part of the process that kills viruses and bacteria that could make you sick.
The Native Americans had the whole healing thing down; they knew what herbs, roots or plants to use for whatever ailed you and they knew how to prevent disease by the methods that we've discussed. If you have anything that you'd like to add, please feel free to do so in the comments section below.
This article has been written by Theresa Crouse for Survivopedia.
CHECK  OUR survival and prepping solutions
If you found this article useful, please like our Facebook page and stay up to date with the latest articles.
Would you like to know how the first settlers healed themselves and what plants they used to cure everything?
Then you really need this amazing book. It is called The Lost Ways and it contains all the knowledge of our forefathers.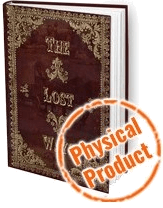 Here's just a glimpse of what you'll find in The Lost Ways:
From Ruff Simons, an old west history expert and former deputy, you'll learn the techniques and methods used by the wise sheriffs from the frontiers to defend an entire village despite being outnumbered and outgunned by gangs of robbers and bandits, and how you can use their wisdom to defend your home against looters when you'll be surrounded.
Native American ERIK BAINBRIDGE – who took part in the reconstruction of the native village of Kule Loklo in California, will show you how Native Americans build the subterranean roundhouse, an underground house that today will serve you as a storm shelter, a perfectly camouflaged hideout, or a bunker. It can easily shelter three to four families, so how will you feel if, when all hell breaks loose, you'll be able to call all your loved ones and offer them guidance and shelter? Besides that, the subterranean roundhouse makes an awesome root cellar where you can keep all your food and water reserves year-round.
From Shannon Azares you'll learn how sailors from the XVII century preserved water in their ships for months on end, even years and how you can use this method to preserve clean water for your family cost-free.
Mike Searson – who is a Firearm and Old West history expert – will show you what to do when there is no more ammo to be had, how people who wandered the West managed to hunt eight deer with six bullets, and why their supply of ammo never ran out. Remember the panic buying in the first half of 2013? That was nothing compared to what's going to precede the collapse.
From Susan Morrow, an ex-science teacher and chemist, you'll master "The Art of Poultice." She says, "If you really explore the ingredients from which our forefathers made poultices, you'll be totally surprised by the similarities with modern medicines." Well…how would you feel in a crisis to be the only one from the group knowledgeable about this lost skill? When there are no more antibiotics, people will turn to you to save their ill children's lives.
And believe it or not, this is not all…
Table Of Contents:
Making Your Own Beverages: Beer to Stronger Stuff
Ginger Beer: Making Soda the Old Fashioned Way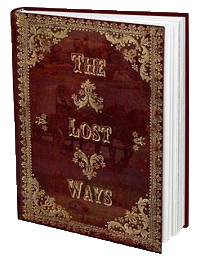 How North American Indians and Early Pioneers Made Pemmican
Spycraft: Military Correspondence During The 1700's to 1900's
Wild West Guns for SHTF and a Guide to Rolling Your Own Ammo
How Our Forefathers Built Their Sawmills, Grain Mills,and Stamping Mills
How Our Ancestors Made Herbal Poultice to Heal Their Wounds
What Our Ancestors Were Foraging For? or How to Wildcraft Your Table
How Our Ancestors Navigated Without Using a GPS System
How Our Forefathers Made Knives
How Our Forefathers Made Snow shoes for Survival
How North California Native Americans Built Their Semi-subterranean Roundhouses
Our Ancestors'Guide to Root Cellars
Good Old Fashioned Cooking on an Open Flame
Learning from Our Ancestors How to Preserve Water
Learning from Our Ancestors How to Take Care of Our Hygiene When There Isn't Anything to Buy
How and Why I Prefer to Make Soap with Modern Ingredients
Temporarily Installing a Wood-Burning Stove during Emergencies
Making Traditional and Survival Bark Bread…….
Trapping in Winter for Beaver and Muskrat Just like Our Forefathers Did
How to Make a Smokehouse and Smoke Fish
Survival Lessons From The Donner Party
Get your paperback copy HERE
WHAT TO READ NEXT:
5 TECHNIQUES TO PRESERVE MEAT IN THE WILD YOU SHOULD PRACTICE
HOW TO MAKE YOUR OWN BACON (STEP BY STEP GUIDE)
A RETURN TO THE OLD PATHS: HOW TO MAKE PEMMICAN LIKE THE NATIVE AMERICANS
20 LOST RECIPES FROM THE PIONEERS: WHAT THEY COOKED ON THEIR JOURNEY WESTWARD
SEVEN CLASSIC GREAT DEPRESSION ERA RECIPES GRANDMA USED TO MAKE
POTTED MEAT: A LOST SKILL OF LONG TERM MEAT STORAGE
BACK TO BASICS: HOW TO MAKE AND PRESERVE LARD
THE BEST WAY TO STOCKPILE VEGETABLES OFF-GRID
OLD FASHIONED PRESERVING-GRANDPA'S RECIPE FOR CURED SMOKED HAM
HOW TO MAKE GUNPOWDER THE OLD FASHIONED WAY
SURVIVAL HERBAL RECIPES FROM OUR ANCESTORS
HOW TO PRESERVE MEAT FOR SURVIVAL LIKE OUR GRANDFATHERS
OTHER USEFUL RESOURCES:
The 3 Pioneer Survival Lessons We Should Learn
The Most Effective Home Defense Strategies
Old School Hacks for Off-Grid Living
The Medical Emergency Crash Course
The Smart, Easy Way to Food Independence
How to Survive the Coming 100 Years Long Drought
Theresa Crouse is a full-time writer currently living in central Florida. She was born and raised in the hills of West Virginia, where she learned to farm, hunt, fish, and live off the land from an early age. She prefers to live off the grid as much as possible and does her best to follow the "leave nothing behind but footprints" philosophy. For fun, she enjoys shooting, kayaking, tinkering on her car and motorcycle, and just about anything else that involves water, going fast, or the outdoors. You can send Theresa a message at editor [at] survivopedia.com.