When you're preparing for the worst, you can sometimes forget to prepare for everyday problems. Your food stockpile is precious, and its two greatest enemies are also common enemies of your home.
Pests and the moisture that attracts them are those two greatest enemies. Wherever you're storing your food, it's likely darker, damper, and quieter than any other part of your home. These three conditions are perfect for everyday pests, and if you don't take the necessary precautions, you're providing them with a massive food source as well.
Luckily, there are steps you can take to keep your food stores safe and fresh until you need them. Here's what you'll need to do to keep your food stockpile safe.
Related: How to Build a 44-Day Stockpile for Only $2.40 a Day
How to Keep Moisture and Pests Away from Your Food Stockpile
#1. Seal the Room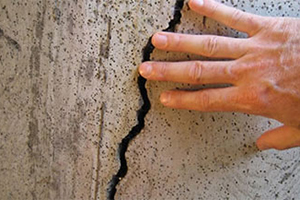 Where are you keeping your stockpile? Is there a bunch of cracks and holes that pests can get through? Your first mission will be to patch everything up or find a better-sealed place to keep your food.
According to a professional basement contractor "Insects can find their way inside through any crack, gap or hole in the exterior of your house. Spend an afternoon identifying and sealing all possible points of entry to your basement to reduce the number of bugs that get in."
The same concept applies to any room in your house that doesn't get a lot of foot traffic. Every step after this is minor compared to properly sealing the room. The best offense is a good defense.
Related: 10 Ingenious Ways to Keep Moths Away From Your Grains
#2. Waterproof the Walls
Once the room is sealed, you'll need to remove as many sources of water that pests can access as possible. If they don't have a water source, they won't be able to survive.
Make sure none of your pipes are leaking, and plug your drains when they're not being used. Pests can make their way through the drains and into the room.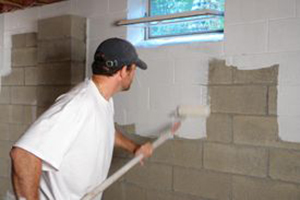 Your pipes and walls should be insulated as well. This will cut down on condensation and humidity, removing another potential water source and helping to keep your food fresher longer.
If your food stores are underground, invest in some waterproof paint. Apply the paint directly on the walls. If the walls are already painted or otherwise covered, you'll need to remove the existing layer to get full protection.
If you're still having problems with moisture, invest in a dehumidifier. The drier and colder it is in the room, the longer your food will last.
#3. Set Traps
I know we said the best offense is a good defense, but that doesn't mean you should stop playing offense. If you have issues with particular pests, set fresh traps and check them regularly.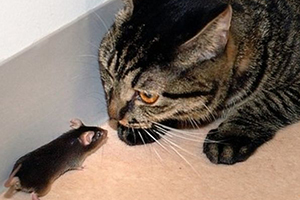 At the very least, you'll be able to figure out exactly what kind of pest you're dealing with so you can ask for help from someone who knows how to get rid of the infestation. Some pests will claw, chew, and squirm their way in no matter what you do. It never hurts to ask for help.
Nature's professional rodent catcher can also be a great helper. If you're having mouse or rat problems, make your storeroom a haven for your cat(s). If you aren't already a cat person, you will become one when they start bringing you "gifts". Don't forget to store plenty of food for your natural predator!

#4. Repackage Food in Air-Tight Containers
Moisture and pests are the top two threats to your food stores, and air is number three. Air-tight containers keep your food from having nasty reactions with Oxygen and other elements in the air.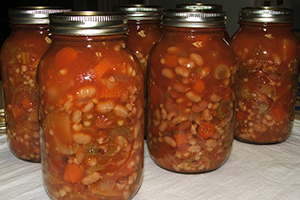 They also help to protect against the top two threats, especially a solid, glass jar. Plastic can be chewed through if pests are desperate, but nothing is going to chew or claw through glass. Just make sure you store them somewhere that they can't be pushed. The only way pests will get in is if they shatter them, and only large pests will be able to do that.
Canned food is even better. Nothing will be better protected and last longer than a reliable can of soup, beans, fruits, or veggies. However, you can't can everything.
Plastic buckets with gamma seals are best for storing large amounts of perishable foods. You'll need to empty the food from its original container and keep the bucket sealed for it to last long enough for an emergency.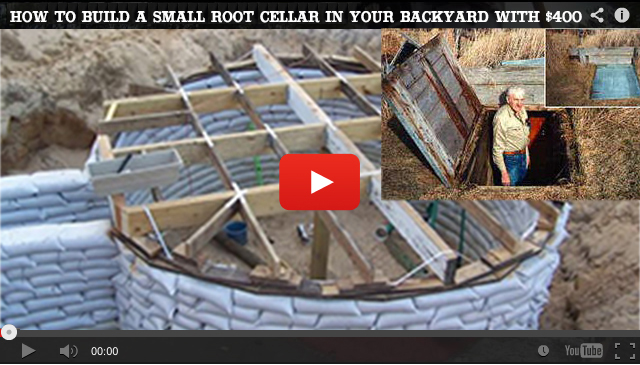 #5. Refrigerate and Freeze As Much As You Can
As long as there is power available, it's best to freeze and refrigerate whatever you can. If there is an emergency that leaves you without power, this won't be of much help.
However, refrigerators and freezers are also pest-proof. If you are left without power, you will at least have that extra level of protection in place.
What steps are you taking to protect your stockpile of food? Let us know in the comments below!
Source: askaprepper.com
WHAT TO READ NEXT:
HOW TO MAKE YOUR OWN BACON (STEP BY STEP GUIDE)
A RETURN TO THE OLD PATHS: HOW TO MAKE PEMMICAN LIKE THE NATIVE AMERICANS
20 LOST RECIPES FROM THE PIONEERS: WHAT THEY COOKED ON THEIR JOURNEY WESTWARD
SEVEN CLASSIC GREAT DEPRESSION ERA RECIPES GRANDMA USED TO MAKE
POTTED MEAT: A LOST SKILL OF LONG TERM MEAT STORAGE
BACK TO BASICS: HOW TO MAKE AND PRESERVE LARD
THE BEST WAY TO STOCKPILE VEGETABLES OFF-GRID
OLD FASHIONED PRESERVING-GRANDPA'S RECIPE FOR CURED SMOKED HAM
HOW TO MAKE GUNPOWDER THE OLD FASHIONED WAY
SURVIVAL HERBAL RECIPES FROM OUR ANCESTORS
HOW TO PRESERVE MEAT FOR SURVIVAL LIKE OUR GRANDFATHERS
Survival Books
THE LOST BOOK OF REMEDIES-All Medicinal Plants and Lost Cures of North America
THE LOST WAYS-Learn the long forgotten secrets that helped our forefathers survive famines,wars,economic crisis and anything else life threw at them
EASY CELLAR-AMERICA'S NATURAL NUCLEAR BUNKERS: FIND THE CLOSEST ONE TO YOUR HOME
THE LOST WAYS 2-This lost super-food will bulletproof you against any food shortage or famine
BLACKOUT USA-EMP survival and preparedness guide
DIY HOME ENERGY-Follow the step-by-step guide from A to Z and you will have a working system to reduce your electricity bills and save energy
MY SURVIVAL FARM-This hidden survival garden will keep you well fed when SHTF
CARNIVORE'S BIBLE -THE REAL HOMEMADE AND HEALTHY MEATY TREATS OUR GRANDPARENTS USED TO MAKE…