Back in 2018, Bill Gates declared that the world needs to prepare for pandemics just as seriously as it does for war. Pandemics occur when epidemics spread rapidly all over the world.  War, on the other hand, is perpetrated by the ruling class.
THE WORLD NEEDS TO PREPARE FOR PANDEMICS JUST LIKE WAR
Speaking at an event hosted by Massachusetts Medical Society and the New England Journal of Medicine (NEJM) on April 27, 2018, Gates said he believed "the world needs to prepare for pandemics in the same serious way it prepares for war." He added, "This preparation includes
staging simulations, war games, and preparedness exercises so that we can better understand how diseases will spread and how to deal with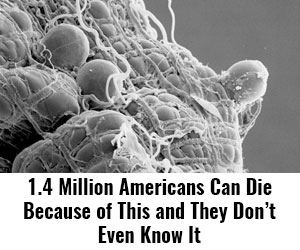 responses such as quarantine and communications to minimize panic," Gates said.
Last October, Gates was involved in Event 201 when a then-imaginary and deadly virus spread around the globe killing 65 million people.  The ruling classes were unable to stop it too. While the coronavirus is not yet considered a pandemic, if it continues to spread and kill people, it very well could reach that status.
"The Ebola epidemic in West Africa four years ago was another wake-up call, as the number of confirmed cases climbed, the death toll mounted, and local health systems collapsed. Again, the world was much too slow to respond," he said of the 2014-2016 epidemic, which killed 11,000 and infected more than 28,000. Eleven people were treated for Ebola in the United States during that epidemic, according to the CDC. Gates also compared future deadly global pandemics to a new type of "military weapon."
At the 2017 Munich Security Conference, Gates asked world leaders to "imagine that somewhere in the world a new weapon exists or could emerge that is capable of killing millions of people, bringing economies to a standstill, and casting nations into chaos. If it were a military weapon, the response would be to do everything possible to develop countermeasures," he said at the NEJM event, adding that a "sense of urgency is lacking" when it comes to biologic threats.
This should concern everyone said Gates, "because history has taught us there will be another deadly global pandemic.
HOW TO PREPARE YOUR HOME (QUARANTINE) FOR A PANDEMIC
10 Items Often Overlooked By Preppers
"We can't predict when, but given the continual emergence of new pathogens, the increasing risk of a bioterror attack, and the ever-increasing connectedness of our world, there is a significant probability that a large and lethal modern-day pandemic will occur in our lifetime," Gates said.
Gates is relying on the ruling class (our masters) to prepare and keep us safe. Gates said "world leaders" need to invest in approaches such as antiviral drugs and antibody therapies that can be stockpiled or rapidly manufactured to the spread of these future diseases. We think you should prepare on your own outside of what the rulers are doing.  If we have learned anything from studying history, it's that the ruling class cares only about the expansion of their own wealth and power and not the people they are enslaving.
Website: www.SHTFplan.com
WHAT TO READ NEXT:
HOW TO MAKE YOUR OWN BACON (STEP BY STEP GUIDE)
A RETURN TO THE OLD PATHS: HOW TO MAKE PEMMICAN LIKE THE NATIVE AMERICANS
20 LOST RECIPES FROM THE PIONEERS: WHAT THEY COOKED ON THEIR JOURNEY WESTWARD
SEVEN CLASSIC GREAT DEPRESSION ERA RECIPES GRANDMA USED TO MAKE
POTTED MEAT: A LOST SKILL OF LONG TERM MEAT STORAGE
BACK TO BASICS: HOW TO MAKE AND PRESERVE LARD
THE BEST WAY TO STOCKPILE VEGETABLES OFF-GRID
OLD FASHIONED PRESERVING-GRANDPA'S RECIPE FOR CURED SMOKED HAM
HOW TO MAKE GUNPOWDER THE OLD FASHIONED WAY
SURVIVAL HERBAL RECIPES FROM OUR ANCESTORS
HOW TO PRESERVE MEAT FOR SURVIVAL LIKE OUR GRANDFATHERS
Survival Books
THE LOST BOOK OF REMEDIES-All Medicinal Plants and Lost Cures of North America
THE LOST WAYS-Learn the long forgotten secrets that helped our forefathers survive famines,wars,economic crisis and anything else life threw at them
EASY CELLAR-AMERICA'S NATURAL NUCLEAR BUNKERS: FIND THE CLOSEST ONE TO YOUR HOME
THE LOST WAYS 2-This lost super-food will bulletproof you against any food shortage or famine
BLACKOUT USA-EMP survival and preparedness guide
DIY HOME ENERGY-Follow the step-by-step guide from A to Z and you will have a working system to reduce your electricity bills and save energy
MY SURVIVAL FARM-This hidden survival garden will keep you well fed when SHTF