I would really appreciate if y'all would read this post and then respond to it below. Please give me your  thoughts and feelings in what I've written. How many of you are truly ready? How many of you have a safe place to go? How many of you can truly be self reliant and supportive? I'd love to know where you stand!!
Did you know that only 2% of the world population is engaged in agriculture or commercial fishing? Just 2% are feeding the other 98% of the world!
Are you like minded that we need to be as self reliant and as well prepaired as possible? Do you feel there are uncertain times ahead? Are you ready for civil unrest, world economic collapse, power grid failure. terrorist attacks or any type of disaster?
For the first time in history there are more people living in the inner city than in rural areas. Do you think most people these days know how to truly survive on their own by way of growing, preserving and canning their own food? What about your water supply? How safe is it and how reliant is it if the power goes down?
Grocery stores carry three days supply of food. What happens when deliveries stop or you have no money?
People will resort to looting. They will go after the stores, restaurants and food supply warehouses and distribution centers. What happens when those are quickly emptied? There will be bands formed to come after what you have. They will venture further into the farmland. They will be well armed and organized.
Do you know these to be real and true?
Do you think that you'll survive in the city neighborhoods or populated areas? Those areas will be the most dangerous and most unlikely to survive.
Do you have the will and desire to get ready but no place to go that is safe, secure, well stocked with supplies and livestock? Do you know how to grow and preserve your meats, fruits and vegetables the old fashioned way without power?
No deep freezers, refrigeration and running water to even flush a toilet much less for drinking and cooking. No lights, no heat or a/c. No protection from the police as they will be extremely overwhelmed and a target.
Women and young children will be the most vulnerable as they will be the greatest targets.
Sound scary? It should as we as a country and world are trying to straddle a very thin tight rope thread of society. We as a whole are so reliant on others, corporations and the government to take care of us. We as a whole have lost the ability to take care of ourselves.
What happens when SHTF? Will you be ready? Have you formed a network of other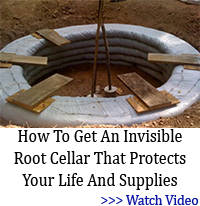 like minded people who can actually band together on a piece of well stocked property? Are you ready to hunker down for weeks or months at a time without leaving the safety of your property? Experts say that the time is coming very soon and you will need a minimum of four months of supply in hand that range from food, water, toiletries, fuel for lighting and so much more.
If you believe this is true and would like to join other like minded people, please reply to this post.
As in any situation….. timing is everything! Do not wait until it's too late. That's like trying to put your seat belt on before an impact. It just doesn't work!
Be safe, T.T.
WHAT TO READ NEXT:
HOW TO MAKE YOUR OWN BACON (STEP BY STEP GUIDE)
A RETURN TO THE OLD PATHS: HOW TO MAKE PEMMICAN LIKE THE NATIVE AMERICANS
20 LOST RECIPES FROM THE PIONEERS: WHAT THEY COOKED ON THEIR JOURNEY WESTWARD
SEVEN CLASSIC GREAT DEPRESSION ERA RECIPES GRANDMA USED TO MAKE
POTTED MEAT: A LOST SKILL OF LONG TERM MEAT STORAGE
BACK TO BASICS: HOW TO MAKE AND PRESERVE LARD
THE BEST WAY TO STOCKPILE VEGETABLES OFF-GRID
OLD FASHIONED PRESERVING-GRANDPA'S RECIPE FOR CURED SMOKED HAM
HOW TO MAKE GUNPOWDER THE OLD FASHIONED WAY
SURVIVAL HERBAL RECIPES FROM OUR ANCESTORS
HOW TO PRESERVE MEAT FOR SURVIVAL LIKE OUR GRANDFATHERS
Survival Books
THE LOST BOOK OF REMEDIES-All Medicinal Plants and Lost Cures of North America
THE LOST WAYS-Learn the long forgotten secrets that helped our forefathers survive famines,wars,economic crisis and anything else life threw at them
EASY CELLAR-AMERICA'S NATURAL NUCLEAR BUNKERS: FIND THE CLOSEST ONE TO YOUR HOME
THE LOST WAYS 2-This lost super-food will bulletproof you against any food shortage or famine
BLACKOUT USA-EMP survival and preparedness guide
DIY HOME ENERGY-Follow the step-by-step guide from A to Z and you will have a working system to reduce your electricity bills and save energy
MY SURVIVAL FARM-This hidden survival garden will keep you well fed when SHTF