Canning and preserving methods are simple and safe, and can produce food that's nutritious and delicious. Mastering the techniques and becoming a successful food preserver takes time, effort, and knowledge of the rules.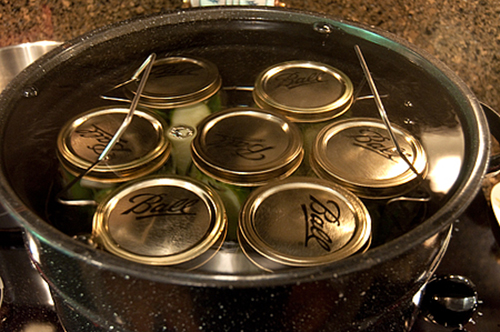 Follow these tips for achieving success as a home canner and preserver:
Start with the freshest, best products available. Preserving doesn't improve food quality. If you put garbage in, you get garbage out.
Know the rules and techniques for your canning or preserving method before you start your work. Don't try to learn a technique after you've started your processing.
Work in short sessions to prevent fatigue and potential mistakes. Process no more than two items in one day, and work with only one canning method at a time.
Stay up to date on new or revised guidelines for your preserving method. You can visit Web sites like Freshpreserving.com, created by the makers of Ball canning supplies. Here you can find tips and directions for canning just about anything.
Use the correct processing method and processing time to destroy microorganisms. The recipe will tell you what method to use, but it helps if you understand the difference between high- and low-acid foods and how the canning methods for each differ.
Know the elevation you're working at. Adjust your processing time or pressure when you're at an altitude over 1,000 feet above sea level.
Put together a plan before you start your preserving session. Read your recipe more than once. Have the proper equipment and correct ingredients on hand to prevent last-minute shortages and inconvenient breaks (make a list of what you need and check off items as you gather them).
Test your equipment. If you're using a pressure canner or an electric dehydrator, test out the equipment to ensure everything's working properly. And always check the seals on your jars.
Use recipes from reliable sources or ones that you've made successfully before. Follow your recipe to the letter. Don't substitute ingredients, adjust quantities, or make up your own food combinations. This also means you can't double your recipe. If you require more than what the recipe yields, make another batch. Always use the size jars that are recommended in the recipe as well. Trying to use a larger or smaller jar may throw off the yield and final result.
Now you're ready to take your food to its final destination in the preservation process. Whether you choose canning, freezing, or drying, proceed down your canning and preserving road with confidence.
Source: dummies.com
We are straying away from our roots on a dangerous road from which there will be no turning back. And the good and bad news is that we are the last generation that can truly do something about it.We no longer know how to live without refrigerators, without cars, without phones or without supermarkets.Believe it or not, our ancestors skills are all covered in American blood. This is why these must be fought for, protected, and handed on for them to do the same for our children and our children's children.Our ancestors laid the bricks and built the world's strongest foundation…that we are about to -irreversibly forget! I don't want to see our forefathers' knowledge disappear into the darkness of time…and if you care for your family…and what America stands for…then neither should you! Get your hard copy of The Lost Ways Book Now!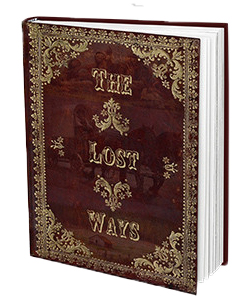 If you found this article useful, please like our Facebook page and stay up to date with the latest articles.
CHECK  OUR survival and prepping solutions
WHAT TO READ NEXT:
A RETURN TO THE OLD PATHS: HOW TO MAKE PEMMICAN LIKE THE NATIVE AMERICANS
20 LOST RECIPES FROM THE PIONEERS: WHAT THEY COOKED IN THEIR JOURNEY WESTWARD
SEVEN CLASSIC GREAT DEPRESSION ERA RECIPES GRANDMA USED TO MAKE
POTTED MEAT: A LOST SKILL OF LONG TERM MEAT STORAGE
BACK TO BASICS: HOW TO MAKE AND PRESERVE LARD
THE BEST WAY TO STOCKPILE VEGETABLES OFF-GRID
OLD FASHIONED PRESERVING-GRANDPA'S RECIPE FOR CURED SMOKED HAM
HOW TO MAKE GUNPOWDER THE OLD FASHIONED WAY
SURVIVAL HERBAL RECIPES FROM OUR ANCESTORS
OTHER USEFUL RESOURCES:
The 3 Pioneer Survival Lessons We Should Learn
The Most Effective Home Defense Strategies
Old School Hacks for Off-Grid Living
The Medical Emergency Crash Course
The Smart, Easy Way to Food Independence
How to Survive the Coming 100 Years Long Drought
Source :