It can be argued that making a Bug out Plan is as/or even more important than having a Bug out Bag packed, as one can escape mortal danger with or without a survival kit as long as they have a plan. Here we will focus on how to maximize our survival preparedness by examining how to execute a bug out or strategic evacuation.

Some factors to consider before making your Bug out Plan:
1. What disasters are likely to take place in YOUR area?
An essential component of survival preparedness knows what has occurred historically to predict what can happen. Is your area known for having massive floods? Are you living in an earthquake zone? Has your town or city been a target of terrorist attacks? Consider these factors when making your plan, they may immediately eliminate some choices or make others more favorable.
2. What are your personal strengths and weaknesses?
Considering these can help adapt your Bug out Plan to complement your strengths, mitigate your weaknesses, and give you a much higher chance of survival. Are you very fit? Great, you will be able to carry more survival supplies and plan a longer route. Do you know how to perform survival first aid? That could be vital if a member of your group gets hurt. Can you build a fire reliably? Are you able to navigate at night with your map and compass? Do you have a working knowledge of plants and animals in your area? Learning these things and other survival skills will make your Bug out Plan far stronger. Remember, the more skills you have, the less you need to carry.
3. Plan on more than one possible destination
Best practice for survival planning is to have at least 4 destinations as a part of your Bug out Plan, one for each cardinal direction on the map (North, South, East, and West). This can however be narrowed down due to both geography and the likeliness of particular events occurring. For example, if you lived on the western bank of the Mississippi River and were preparing for a flood along with an emergency food supply, you would not need to consider bugging out to the East. Having multiple destinations in your plan, as well as multiple routes to each adds a level of flexibility that simply must be planned out ahead of time. Going through this planning effort will make you ready no matter what disaster fate throws at you.
4. Have specific destinations in mind
Having a destination in your Bug out Plan gives you a goal to work towards as you travel. This will have an enormous positive psychological impact on your survival scenario. Surviving is incredibly difficult in even favorable conditions and having a positive state of mind makes a substantial difference towards success. Certain types of destinations, such as a second home, relative's house, or designated camp also allow for caching survival supplies both at the location and on the routes to them. Besides giving you an even greater psychological boost, this will massively increase your likelihood of survival as well as lessen the amount you have to carry. If none of these alternatives are available look for large public facilities or designated shelters. No matter what it is, having a destination is a key element to your Bug out Plan.
5. Calculate how fast you will be able to travel
This is vital for planning your routes. If you can calculate your average travel speed you will know how many hours or days it will take you to reach your destination. This then informs you as to how much survival gear and supplies you need to either forage, carry, or cache along the way. Your average travel speed will be most heavily impacted by the following variables:
Weight of your Bug out Bag – An average person should carry no more than 25 percent to 30 percent of their body weight in a backpack. More than this is possible but highly challenging, plan your Bug out Bag accordingly. It is even better if you can try and perform a test carry of your bag over a significant distance when planning it. You need to be able to carry your pack for hours, if not days. Bringing too much weight will hobble your progress, bring only what you need to survive.
Terrain you will be crossing – The average walking speed with a pack is 2.5-4 miles per hour over FLAT ground. When considering your route you need to be aware of what type of terrain you will be crossing. People often make the mistake in thinking that hiking downhill is easier than uphill. This is often not true as hiking with a pack downhill will mean that you need to take special care to have proper footing and to brace your steps. Will you be picking your way through rubble or crossing a body of water? Plan a realistic pace as a part of your survival planning to have a better outcome.
Overall fitness – A very fit person will obviously be capable of covering more ground than an unfit person. Assess yourself realistically for this trait; there are no egos in survival. If it has been a while since you went for a run, plan accordingly. The great part of making a Bug out Plan is that it brings to light your weaknesses. This allows you to address them BEFORE they become a liability. If your plan would benefit from additional fitness, start off slow going for walks or runs and then build up to conditioning your body to hike with the additional weight of a pack.
Conclusion:
Creating a Bug out Plan is an indispensable step in your overall survival planning. Utilizing these tips to build a simple, effective survival preparedness plan will ready you and your loved ones to survive when disaster strikes. Our Forefathers lived more simply than most people today are willing to live and that is why they survived with no grocery store, no cars, no electricity, and no running water. Just like our forefathers used to do, The Lost Ways Book teaches you how you can survive in the worst-case scenario with the minimum resources available. It comes as a step-by-step guide accompanied by pictures and teaches you how to use simple,time tested skills to survive like they did 150 years ago.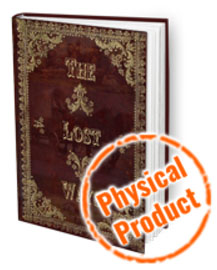 CHECK  OUR survival and prepping solutions
If you found this article useful, please like our Facebook page and stay up to date with the latest articles.
WHAT TO READ NEXT:
A RETURN TO THE OLD PATHS: HOW TO MAKE PEMMICAN LIKE THE NATIVE AMERICANS
20 LOST RECIPES FROM THE PIONEERS: WHAT THEY COOKED IN THEIR JOURNEY WESTWARD
SEVEN CLASSIC GREAT DEPRESSION ERA RECIPES GRANDMA USED TO MAKE
POTTED MEAT: A LOST SKILL OF LONG TERM MEAT STORAGE
BACK TO BASICS: HOW TO MAKE AND PRESERVE LARD
THE BEST WAY TO STOCKPILE VEGETABLES OFF-GRID
OLD FASHIONED PRESERVING-GRANDPA'S RECIPE FOR CURED SMOKED HAM
HOW TO MAKE GUNPOWDER THE OLD FASHIONED WAY
SURVIVAL HERBAL RECIPES FROM OUR ANCESTORS
OTHER USEFUL RESOURCES:
The 3 Pioneer Survival Lessons We Should Learn
The Most Effective Home Defense Strategies
Old School Hacks for Off-Grid Living
The Medical Emergency Crash Course
The Smart, Easy Way to Food Independence
How to Survive the Coming 100 Years Long Drought