Imagine if you will, what would happen if you pulled an American family from the 19th century, and plopped them in the middle of downtown Los Angeles during rush hour.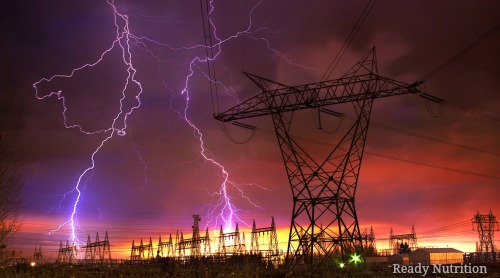 They're not given a warning, they're not given any kind of primer on what they're about to experience, and the occurrence is completely inexplicable. How long do you suppose they would last before they cried uncle? Would they even survive? The odds probably aren't so good.
Of course, the reverse is probably also true. If you and your family were wrenched from the comforts of the present and hurled back into a previous era, you might not fare so well either. Your survival odds would probably be a little better since you have hindsight and an understanding of germ theory. However, it would still be a pretty alien world for you. It would be littered with pitfalls that most modern people can't even imagine.
6 Totally Insane Things That Will Happen If Our Power Grid Goes Down
And that's why it's so important for everyone to prepare for the possibility that one day our grid could go down in a big way, whether it be from a terrorist attack, cyber attack, nuclear war, or solar flare. If our society suffered a widespread power failure that lasted for weeks or months, it would be no different for us than if we were suddenly sent back to the 1800's. It would be a strange and dangerous world, and for the average person, it would catch them off guard in the following ways:
In summary, law and order will break down at every level, and death will be around every corner. It's one thing to grow up and live in an era that lacks electricity, but to be sent back to such a time on a moments notice would be one of the most challenging things that a person accustomed to modern amenities would ever face.
The Lost Ways is a survival book that shows you how to survive a crisis using only methods that were tested and proven by our forefathers for centuries. The best way to survive the next major crisis is to look back at how people did things 150 years ago. This book is a far-reaching book with chapters ranging from simple things like making tasty bark-bread—like people did when there was no food, hunting and foraging—to building a traditional backyard smokehouse. Watch the video below: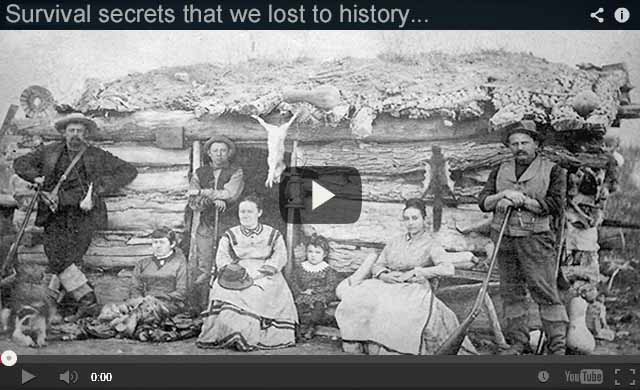 This information has been made available by Ready Nutrition
CHECK  OUR survival and prepping solutions
If you found this article useful, please like our Facebook page and stay up to date with the latest articles.
WHAT TO READ NEXT:
5 TECHNIQUES TO PRESERVE MEAT IN THE WILD YOU SHOULD PRACTICE
HOW TO MAKE YOUR OWN BACON (STEP BY STEP GUIDE)
A RETURN TO THE OLD PATHS: HOW TO MAKE PEMMICAN LIKE THE NATIVE AMERICANS
20 LOST RECIPES FROM THE PIONEERS: WHAT THEY COOKED ON THEIR JOURNEY WESTWARD
SEVEN CLASSIC GREAT DEPRESSION ERA RECIPES GRANDMA USED TO MAKE
POTTED MEAT: A LOST SKILL OF LONG TERM MEAT STORAGE
BACK TO BASICS: HOW TO MAKE AND PRESERVE LARD
THE BEST WAY TO STOCKPILE VEGETABLES OFF-GRID
OLD FASHIONED PRESERVING-GRANDPA'S RECIPE FOR CURED SMOKED HAM
HOW TO MAKE GUNPOWDER THE OLD FASHIONED WAY
SURVIVAL HERBAL RECIPES FROM OUR ANCESTORS
HOW TO PRESERVE MEAT FOR SURVIVAL LIKE OUR GRANDFATHERS
OTHER USEFUL RESOURCES:
The 3 Pioneer Survival Lessons We Should Learn
The Most Effective Home Defense Strategies
Old School Hacks for Off-Grid Living
The Medical Emergency Crash Course
The Smart, Easy Way to Food Independence
How to Survive the Coming 100 Years Long Drought
 ______________________________________________________
Joshua Krause was born and raised in the Bay Area. He is a writer and researcher focused on principles of self-sufficiency and liberty at Ready Nutrition. You can follow Joshua's work at our Facebook page or on his personal Twitter.
Joshua's website is Strange Danger