There are plenty of biting and stinging insects on US soil to watch out for. We all have the common sense to watch out for spiders, scorpions, bees, wasps etc.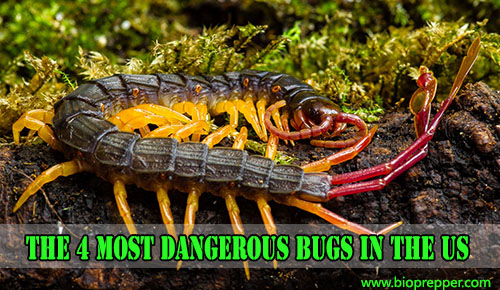 These tiny animals are a huge part of our culture and have their rightfully deserved place on the "stay away from" list. Many of them can induce pain, swelling and in some cases even death. While out hiking or even lurking around in the wild aimlessly after who knows what SHTF scenario that forced you out of your home, you'll be safe as long as you keep a lookout for the forth mentioned pests. And that's a good think, but what will you do about the others? It's very important to know that there are other insect (or insect-like creatures) out there who might seem harmless, but are just as dangerous as any tarantula or scorpion you can come across. And the fact that their appearance doesn't match their harmful nature makes them twice as likely to get you. These animals too can bite or sting, and as a direct result will inflict excruciating pain and chemical reactions that could paralyze and even kill you. Let's have a look at some of the most anonymous yet dangerous bugs in the US.
The marsh mosquito (Anopheles genus)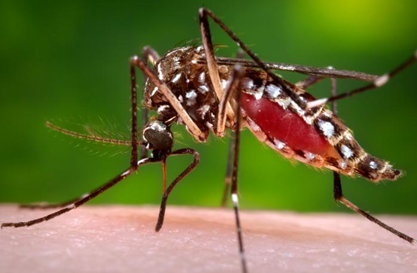 These insects give a whole new meaning to the word "pest". Their simple presence can be extremely irritating, as their regularly found in swarms (rarely solitary) and their buzzing and stinging can even drive a Zen Buddhist out of his mind.  The scientific name given to the genus to which these mosquitoes belong (Anopheles) roughly translates from Greek as "useless". But they are to be feared, and not because of their persistent nature, but because of the amount of terrible disease they can spread. They are a hemophage species, meaning they feed on the blood of victims. It's the feeding style that can proves fatal for their victims, as their feeding tube (adapted for perforating the skin) can be infected with bad pathogens from a previous victim, therefore transmitting the disease to the next. They are the main vector for Malaria and mainly responsible for roughly 450.000 human casualties per year throughout the globe. Apart from Malaria they can also carry and transmit the canine heartworm, the filariasis-causing species and various dangerous viruses.
The Kissing bug (Triatominae subfamily)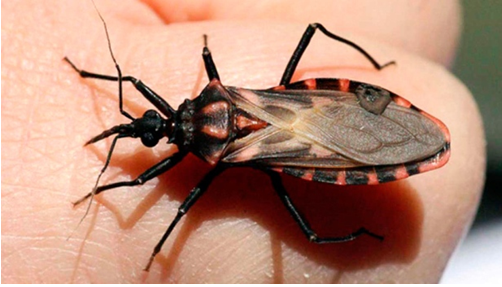 Just like the mosquitoes, these tiny bugs have mouth pieces adapted to sucking. While most of the bugs belonging to the Hemiptera order feed on plant sap or smaller insects, some of them (about 134 species) have developed a pointier and stronger feeding tube, which is used for piercing the skin and sucking out blood. They are the perfect vector for the Trypanosoma cruzi parasite which causes the Chaga disease. The condition aggravates over long periods of time, and can cause serious health issues even after 20 – 30 years after the infection. In the first stage a mild swelling occurs at the site of the infection. But with time, the illness takes a great toll on the individual's overall health, being a driving force for heart disease and intestinal malformation. If left untreated, it will eventually prove fatal. However, the current drugs for Chaga disease aren't fully dependable, so treatment is not a viable option. Best keep away from these bugs as much as possible.
The puss caterpillar (Megalopyge opercularis)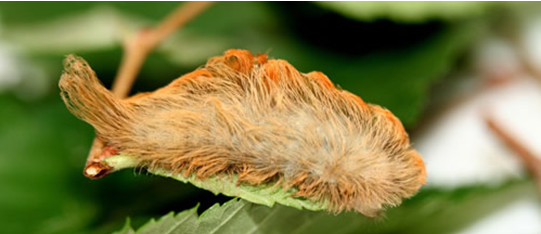 This fuzzy creature is the larvae of a moth, equally as hairy and puffy in appears. This tiny ball of hair might seem cuddly and innocent enough, but it's anything but. The hairs that cover its body are in fact venomous spines that make up the creature's defensive system against predators. These spines can pierce the skin and inject a powerful neurotoxin that induce an immediate skin irritation and cause irradiating pain, which stretches beyond the stung area. The pain is so severe, that people who went through the ordeal described it similar to that that of broken bones. The intensity of the pain can induce headaches, chest pain, abdominal distress, numbness and even breathing difficulty. No casualties have yet been reported, but a week organism could probably suffer a lethal reaction if exposed to the venom. If stung, the first thing to do is to remove the spines from the skin; best way to do it is by cellophane tape. The pain can be countered locally with ice packs, calamine lotion or hydrocortisone ointment, baking soda (or anything else with anti-inflammatory characteristics).
The centipede (Myriapoda subphylum)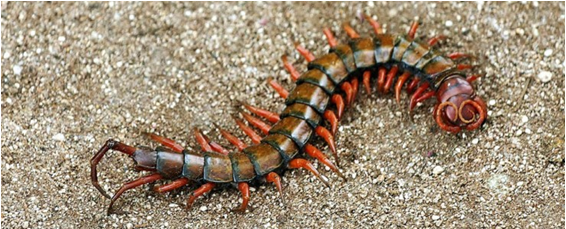 These are agile little things, than can grow as much as 12 – 13 inches long. They aren't aggressive towards humans, and will rather flee than stand their ground. The legs are very strong and sharp, capable of piercing the skin. But that's not your major concern. The first thing to worry about is the two venom-injecting fangs. Their bite is not necessarily lethal, but it can be very irritating and painful to receive, similar to that of a bee or a wasp. Those with a natural sensibility towards the insect bites will still feel the bite even after 2 – 3 days. They use the fangs as an attack tool, making them able to attack and take down lizards, rodents, snakes and even birds, which are regularly larger in size. Although the bite has not been deemed lethal, it can still kill the people who develop an allergic reaction or have a weak immune system.  If the first symptoms are excessive swelling and breathing difficulties, seek medical attention right away.
While out in the wilderness, it's a good thing to realize and accept that you're not at the top of the food chain anymore. Danger can reside anywhere; it's just a matter of knowing your surroundings. Knowledge it's the best weapon you have in this case. Don't approach insects unless you have to. You'll never know whether you'll live to regret your imprudence or not.
The Lost Ways is a survival book that shows you how to survive a crisis using only methods that were tested and proven by our forefathers for centuries. The best way to survive the next major crisis is to look back at how people did things 150 years ago. This book is a far-reaching book with chapters ranging from simple things like making tasty bark-bread—like people did when there was no food, hunting and foraging—to building a traditional backyard smokehouse. Watch the video below: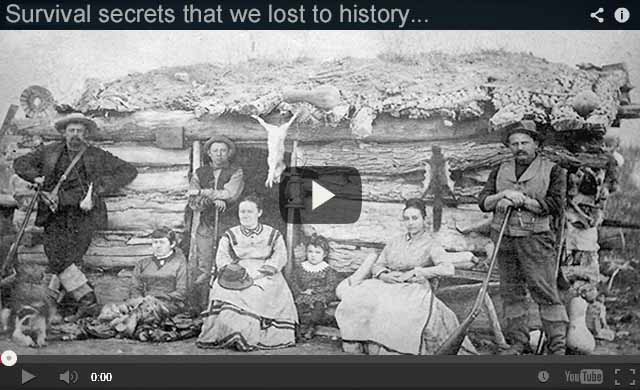 CHECK  OUR survival and prepping solutions
If you found this article useful, please like our Facebook page and stay up to date with the latest articles.
WHAT TO READ NEXT:
5 TECHNIQUES TO PRESERVE MEAT IN THE WILD YOU SHOULD PRACTICE
HOW TO MAKE YOUR OWN BACON (STEP BY STEP GUIDE)
A RETURN TO THE OLD PATHS: HOW TO MAKE PEMMICAN LIKE THE NATIVE AMERICANS
20 LOST RECIPES FROM THE PIONEERS: WHAT THEY COOKED ON THEIR JOURNEY WESTWARD
SEVEN CLASSIC GREAT DEPRESSION ERA RECIPES GRANDMA USED TO MAKE
POTTED MEAT: A LOST SKILL OF LONG TERM MEAT STORAGE
BACK TO BASICS: HOW TO MAKE AND PRESERVE LARD
THE BEST WAY TO STOCKPILE VEGETABLES OFF-GRID
OLD FASHIONED PRESERVING-GRANDPA'S RECIPE FOR CURED SMOKED HAM
HOW TO MAKE GUNPOWDER THE OLD FASHIONED WAY
SURVIVAL HERBAL RECIPES FROM OUR ANCESTORS
HOW TO PRESERVE MEAT FOR SURVIVAL LIKE OUR GRANDFATHERS
OTHER USEFUL RESOURCES:
The 3 Pioneer Survival Lessons We Should Learn
The Most Effective Home Defense Strategies
Old School Hacks for Off-Grid Living
The Medical Emergency Crash Course
The Smart, Easy Way to Food Independence