Throughout history, people have used essential oils for a variety of applications.
In Ancient Egypt, they were used for religious ceremonies. The Greeks and Romans used them aromatically. And ever since, they've been integrated into society.
Today many people use essential oils daily, for several different purposes. Let's take a quick look at what essential oils are, which ones are good for beginners, and how you can use them.
What Are Essential Oils?
Essential oils come from plants. After harvesting, the plant material is distilled down, creating a pure compound. It's very aromatic and powerful. These oils are then bottled, so you can store them for use.  They evaporate quickly, so always make sure your lids are on tight.
Want to make your own essential oils from herbs you grow? Check out this post for step-by-step directions.
Because essential oils are so concentrated, they need to be diluted before using. This means the tiny bottles you purchase end up lasting quite a while. You only use a few drops at a time.
Top 10 Essential Oils for Beginners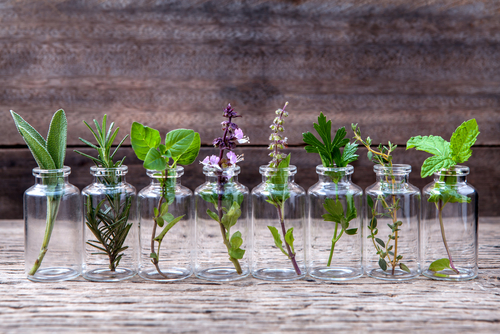 Name a plant, and you can probably find essential oil from it. There are so many types available. You can also mix your oils, to create combinations.
It's best to start small. If you are new to essential oils, don't feel like you must buy them all at once. Pick a couple you think you can get the most benefit from. Then slowly add to your collection.
Here are the top ten essential oils I recommend for beginners. These are the ones that are in my cupboard, and the ones I frequently use. I list the common name and the scientific name for each of them.
I also share a couple of benefits of each. This is not even close to being an inclusive list, just a quick guide to get you started.
Finally, you'll find a link to one scientific study for each of the oils I recommend. You can dive into the research on your own and see just how beneficial essential oils can be.
1. Peppermint (Mentha x piperita)
Peppermint is revitalizing! It helps improve exercise performance[1]. This essential oil has been shown to help with nerve pain, stomachaches, and bruising.
2. Sweet Orange (Citrus sinensis)
The sweet smell of orange is calming. Sweet orange essential oil is used to reduce anxiety[2], reduce inflammation, and provide antiseptic properties.
3. Lemon (Citrus limonum)
Lemon essential oil helps relieve stress[3]. It also supports the digestive system and is thought to improve circulation.
4. Eucalyptus (Eucalyptus globulus)
This oil has a unique, almost woodsy scent. It's very strong. Eucalyptus has been used as a natural antibiotic[4] throughout history. Many people use it for respiratory problems, and to relieve pain from arthritis.
5. Tea Tree (Melaleuca alternifolia)
You can use tea tree oil to help treat head lice[5]. It's also thought to fight bacteria and help relieve shock.
6. Lavender (Lavandola angustifolia)
One of the most popular essential oils, lavender has many therapeutic uses. It's soothing and can help relieve stress.  It's thought to help relieve migraines[6] and stabilize moods. Lavender also has antimicrobial properties.
7. Oregano (Origanum heracleoticum)
Oil of oregano is used to treat wounds[7]. It has anti-inflammatory properties, making it a good choice for skincare products. It also is an immune booster.
8. Clary Sage (Salvia sclarea)
Clary sage is a natural antimicrobial agent[8]. It can help lift the spirits and reduce stress. Many women use it to help with menstrual cramps.
9. Rosemary (Rosmarinus officinalis)
You can use rosemary essential oil to boost your memory. It's shown beneficial as part of a treatment plan for patients with Alzheimer's[9]. Additionally, rosemary is thought to relieve pain and improve circulation.
10. Ginger (Zingiber officinale)
Ginger helps relieve inflammation in the body. It helps alleviate nausea[10] and can be used to help digestion.

Where to Buy Essential Oils
There are different qualities of essential oils. You always want to read the ingredients before you purchase, and make sure you are happy with what's in the bottle you're purchasing. You don't want any fillers or artificial oils added to them.
You can find decent essential oils on Amazon. There are several beginner packages that are a good place to start. I do recommend going with organic essential oils.
Alternatively, you can purchase from a direct sales company. There are several of those.
I'm not going to tell you which kind to buy. Find one you like and go with it. You can always change later.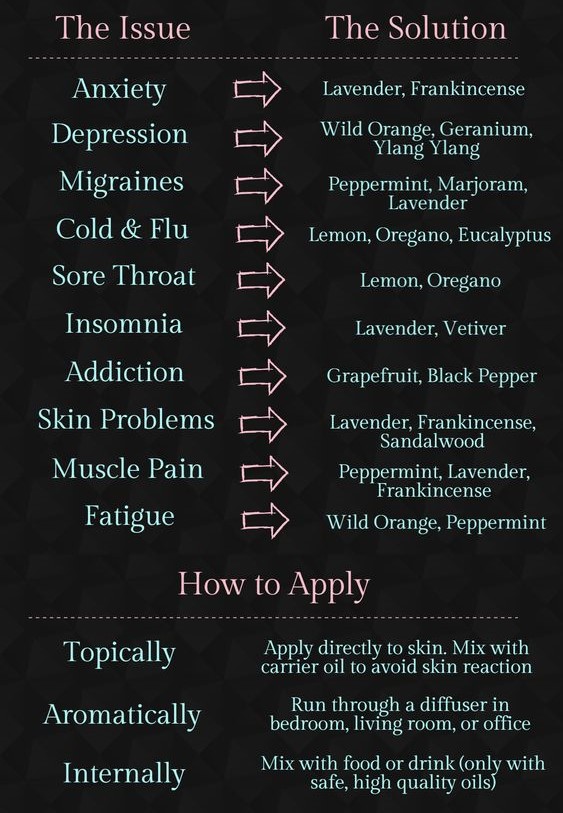 How to Use Essential Oils
Once you have your essential oils, what can you do with them? Let me show you some of my favorite ways to use them.
Inhale
Perhaps the easiest way to get some benefits from your essential oils is to simply unscrew the cap and breathe deeply. You can add a drop or two to a cotton ball and keep in your pocket. Then whenever you need a mental boost, you can pull it out and inhale.
Add to a Bath
You can add a few drops of essential oil to a warm bath.
Diffuse
Looking for a simple way to experience some benefits of essential oils? Pick up a diffuser and select an oil. Let the diffuser release the scent into the air and take a deep breath.
Cleaning
I mainly use homemade cleaners around the house, to reduce my use of chemicals. Here's a simple, three-ingredient solution that I use as my all-purpose spray.
35 drops Liquid Grapefruit Seed Extract
15 drops Lemon Essential Oil
Water
Add water to a 32-ounce spray bottle. Add the other ingredients. Shake well and use it.
Homemade Chapstick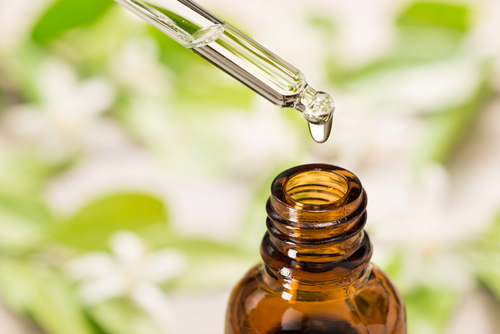 My family prefers this chapstick to the kind you can buy. I love the simple ingredient list.
Once you make chapstick, you can apply the same techniques to make a variety of DIY skincare products. The ingredients will change, but the method is the same.
To whip up a batch, you'll need:
¼ cup beeswax
¼ cup coconut oil
¼ cup shea butter (or cocoa butter)
10-12 drops of your favorite essential oils (I prefer peppermint and orange for a mental boost!)
Add the first three ingredients to a quart jar. I have one jar I save just for this sort of thing.
Fill a small saucepan 1/2 full of water. Set the jar inside.
Turn the burner onto the medium. Stir your mixture frequently. When it's all melted (the beeswax takes the longest, so be patient), remove from heat.
Set the jar on the counter and add essential oil. Stir well.
Using a syringe, fill empty chapstick tubes. It will harden as it cools.
Massage Oil
Mix a few drops of essential oil with a carrier oil. (I like almond oil or jojoba). Use as a massage oil. This is a great way to get aromatherapy and relaxed at the same time.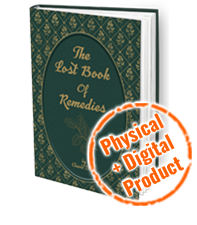 Healing Salve
This is a good way to start using essential oils medicinally. This salve is perfect for bug bites, minor cuts, and scrapes. It promotes healing and helps relieve pain.
½ cup coconut oil
½ cup olive oil
¼ cup beeswax
20 drops lavender essential oil
20 drops rosemary essential oil
20 drops peppermint essential oil
Follow the directions for making chapstick above.
After you've removed from heat and added essential oils, pour into small containers with lids. Let cool. To use, apply a small amount to the skin.
Balm for People & Cows
Sometimes cows (or other animals) need a bit of moisturizing attention to their teats. The cold winter air can really dry them out, especially if they're feeding a baby. I mix up a batch of natural bag balm and leave it in the barn so I can easily grab it and apply it to my critters.
It also works great for people. If you have dry hands, this will help. But you may want to put gloves on for a little while so it can really soak in without getting everything you touch coated with it.
You need:
½ cup coconut oil
¾ cup olive oil
1 cup beeswax (I use the pellets for easy measuring)
10 drops lavender essential oil
10 drops tea tree essential oil
Follow the directions for making chapstick above. Once you've removed from the heat and added the oils, set the jar in the fridge to cool for at least an hour.
Scrape the balm out into a bowl and whip with a mixer until fluffy.
Store in a container with a lid.
Aphid Spray
You can make an all-natural aphid spray with water and peppermint essential oil. Just fill a small spray bottle with water. Then add about 20 drops of peppermint oil.
Spray this mixture on your plants to help repel bugs. You can also put a few drops on a cotton ball and leave the ball by the base of the plant.

So Many Possibilities…
There are many ways to use essential oils. What's your favorite?
Source: survivopedia.com
WHAT TO READ NEXT:
5 TECHNIQUES TO PRESERVE MEAT IN THE WILD YOU SHOULD PRACTICE
HOW TO MAKE YOUR OWN BACON (STEP BY STEP GUIDE)
A RETURN TO THE OLD PATHS: HOW TO MAKE PEMMICAN LIKE THE NATIVE AMERICANS
20 LOST RECIPES FROM THE PIONEERS: WHAT THEY COOKED ON THEIR JOURNEY WESTWARD
SEVEN CLASSIC GREAT DEPRESSION ERA RECIPES GRANDMA USED TO MAKE
POTTED MEAT: A LOST SKILL OF LONG TERM MEAT STORAGE
BACK TO BASICS: HOW TO MAKE AND PRESERVE LARD
THE BEST WAY TO STOCKPILE VEGETABLES OFF-GRID
OLD FASHIONED PRESERVING-GRANDPA'S RECIPE FOR CURED SMOKED HAM
HOW TO MAKE GUNPOWDER THE OLD FASHIONED WAY
SURVIVAL HERBAL RECIPES FROM OUR ANCESTORS
HOW TO PRESERVE MEAT FOR SURVIVAL LIKE OUR GRANDFATHERS
OTHER USEFUL RESOURCES:
THE LOST BOOK OF REMEDIES-All Medicinal Plants and Lost Cures of North America
THE LOST WAYS-Learn the long forgotten secrets that helped our forefathers survive famines,wars,economic crisis and anything else life threw at them
EASY CELLAR-AMERICA'S NATURAL NUCLEAR BUNKERS: FIND THE CLOSEST ONE TO YOUR HOME
THE LOST WAYS 2-This lost super-food will bulletproof you against any food shortage or famine
BLACKOUT USA-EMP survival and preparedness guide
DIY HOME ENERGY-Follow the step-by-step guide from A to Z and you will have a working system to reduce your electricity bills and save energy
MY SURVIVAL FARM-This hidden survival garden will keep you well fed when SHTF
Resources
[1] https://www.ncbi.nlm.nih.gov/pmc/articles/PMC4103722/
[2] https://www.ncbi.nlm.nih.gov/pubmed/22849536
[3] https://www.ncbi.nlm.nih.gov/pubmed/16780969
[4] https://www.ncbi.nlm.nih.gov/pmc/articles/PMC3609378/
[5] https://www.ncbi.nlm.nih.gov/pmc/articles/PMC3480584/
[6] https://www.ncbi.nlm.nih.gov/pubmed/22517298
[7] https://www.ncbi.nlm.nih.gov/pmc/articles/PMC5801825/
[8] https://www.ncbi.nlm.nih.gov/pmc/articles/PMC4360007/
[9] https://www.ncbi.nlm.nih.gov/pmc/articles/PMC4749867/
[10] https://www.ncbi.nlm.nih.gov/pubmed/27841938