Do you know what to do if you are out in the wild and you run out of food? Would you
know how to survive off the land if you were lost and had to find something to eat? Do
you notoriously overpack snacks when you go hiking and camping?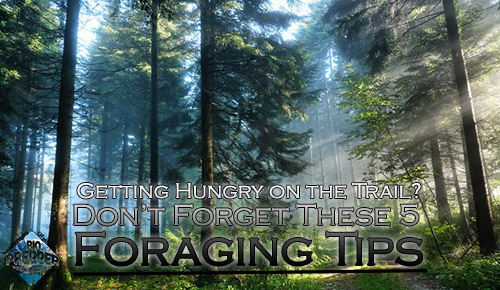 If you're planning an upcoming trip, then you're going to need fuel — and lots of it.
Sometimes, you don't want to pack pounds of heavy protein items — such as nuts,
cans of beans, peanut butter jars and more. But you also don't have to live through a
food insecurity issue in the forest. There are many plants that you can eat if you know
what they look and smell like.
Divide your rations for your next big hiking or bug out trip by packing a mix of trail
food items — and then foraging in the forest. These five tips will help you locate and
identify what are known as "fruits of the forest" — or edible plants and mushrooms that
can sustain you, give you energy and bide you time until your next campsite meal.
Here's how to get started with foraging your next meal out on the trail:
5 Foraging Tips
Tip #1: Collect Ground Elder for a Trail Salad
If you find yourself hiking along a roadside, a park or a church yard, then you're likely to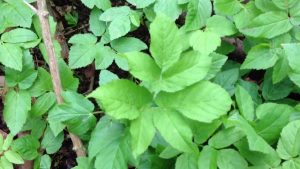 come across ground elder.
This green, shiny, leafy plant is known for its toothed, ovate leaves that are grouped in
threes. There are two lower leaves that sometimes split into fives. If you're hiking in the
summer months from May-June, you may notice that ground elder has very small white
flowers that have an umbrella shape. If you need further confirmation that you've got
ground elder, smell it. It will smell like a sweet parsley.
Use ground elder to make a fresh, salad. This is best used with the young leaves, which
will feel light and thin. Wash them with water you have cleaned and purified via a
disinfecting water jug and pat them dry with a clean cloth. Then, read on to learn about
other plant leaves that you can throw in to create a forest salad.
Tip #2: Kick It Up a Notch with Garlic Mustard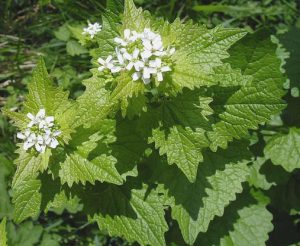 While you're making that trail salad, add a little garlic mustard for a fun kick. Known also
as "Jack-by-the-hedge," garlic mustard is a green, heart-shaped plant that is found in
shady areas and at the edges of forests.
You may not find it every year, as it is a biennial plant and produces young leaves
during the first year and small white flowers during the second. Recognize garlic
mustard by its heart shape as well as its smooth, hairless leaves.
Crush the leaves and add them to your ground elder salad for a little spice or let them
steep in hot water for a spicy broth on a cold hiking night. Pro tip: Make sure you pack a
butane lighter so that you can light a fire quickly and efficiently to boil water for your
garlic mustard broth and — as you'll read later on — shellfish that you can forage in more
coastal areas during your hike.
Tip #3: Help Your Skin on the Trail with Chickweed
Continue adding to your trail salad with a winter plant known as chickweed. This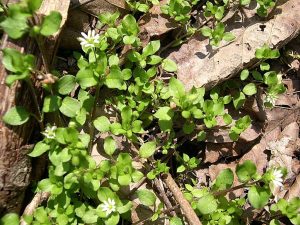 nutrient-rich, hardy green loves moist soil in the forest and has an aggressive root
system, which aids in its quick spread.
You'll recognize chickweed plants in the forest by their red-hued stems with small hairs.
Chickweed also is tall – about 40 centimeters at its maturity. Spot chickweed leaves by
their small, oval shape. The leaves grow only about 2.5 centimeters long, and they often
have white, star-shaped flowers. Add these leaves to your trail salad – and know that
they also will aid in your skin health. Chickweed is known to help with boils, eczema,
ulcers and even psoriasis.
Tip #4: Shellfish and Seaweed
Two of my absolute favorite survival foods . Why? If you're near the coast, you can
easily forage seaweed and shellfish to round out a hearty trail meal. There are many
varieties of edible seaweed – including pepper dulse that is a small, black seaweed that
you can find on rocks and has a peppery flavor. You can throw it into your trail salad or
add it to a shellfish dish. Gutweed is another safe seaweed that is known as the "garlic
of the sea." It is bright green and stringy, often resembling intestines – which is how it
gets its name of "gutweed." This is a great addition to omelettes over the campfire or in
trail stir-frys. Through it in your trail salad for a savory and satisfying finish.
In addition, you can forage shellfish such as shrimp, mussels and oysters during a hike
along the coast — an easy meal that can be eaten raw or cooked.
Tip #5: Stay Warm to Forage Longer
If we've learned anything about extreme hiking situations, it's that you cannot survive for
long without food and warmth. This guide is designed to make sure you can identify the
edible "fruits" of the forest. But you can't forage for a long period of time if you're not
wearing the proper clothing. So make sure that prepare ahead of time. Layer your hiking
clothing, wear a hat and thin, waterproof gloves. Finally, invest in a reliable pair of
protective earmuffs — which are perfect for keeping your ears warm and are a great item
for both shooters and non-shooters alike to have in their pack.
Getting Hungry Out in the Wild?
If you're getting hungry, you'll always have a meal when you know how to forage the
forest. In addition, knowing how to forage can help in emergency situations during your
hiking excursion. For example, if you find yourself in a remote place during your hike
and you somehow run out of food, you'll be able to spot key plants, seaweeds and
shellfish that can get you through the day.
Getting hungry yet? Don't wait until you're out in the wild! Instead, practice foraging
ahead of your hiking trip by going out into the forest today to see if you can locate any of
these common foraging plants.
And, keep this guide of five key tips for foraging the right way with you as you get
started on your hike. Did you find a healthy plant or fungus to eat while you were
foraging? Let us know about it by leaving a comment below!
Learn how to make the most powerful natural painkiller from wild lettuce. Watch the video below: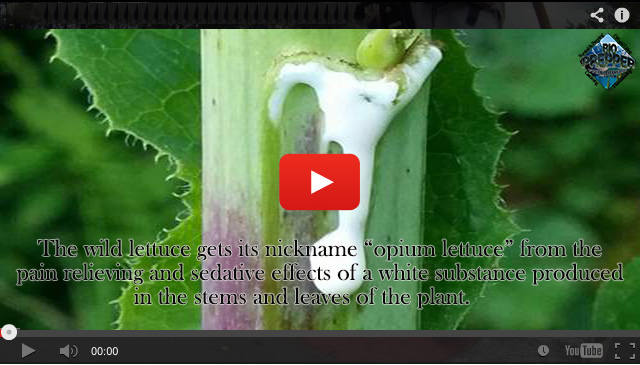 Would you like to know how the first settlers healed themselves and what plants they used to cure everything?
Then you really need this amazing book. It is called The Lost Ways and it contains all the knowledge of our forefathers.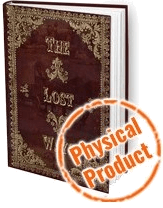 Here's just a glimpse of what you'll find in The Lost Ways:
From Ruff Simons, an old west history expert and former deputy, you'll learn the techniques and methods used by the wise sheriffs from the frontiers to defend an entire village despite being outnumbered and outgunned by gangs of robbers and bandits, and how you can use their wisdom to defend your home against looters when you'll be surrounded.
Native American ERIK BAINBRIDGE – who took part in the reconstruction of the native village of Kule Loklo in California, will show you how Native Americans build the subterranean roundhouse, an underground house that today will serve you as a storm shelter, a perfectly camouflaged hideout, or a bunker. It can easily shelter three to four families, so how will you feel if, when all hell breaks loose, you'll be able to call all your loved ones and offer them guidance and shelter? Besides that, the subterranean roundhouse makes an awesome root cellar where you can keep all your food and water reserves year-round.
From Shannon Azares you'll learn how sailors from the XVII century preserved water in their ships for months on end, even years and how you can use this method to preserve clean water for your family cost-free.
Mike Searson – who is a Firearm and Old West history expert – will show you what to do when there is no more ammo to be had, how people who wandered the West managed to hunt eight deer with six bullets, and why their supply of ammo never ran out. Remember the panic buying in the first half of 2013? That was nothing compared to what's going to precede the collapse.
From Susan Morrow, an ex-science teacher and chemist, you'll master "The Art of Poultice." She says, "If you really explore the ingredients from which our forefathers made poultices, you'll be totally surprised by the similarities with modern medicines." Well…how would you feel in a crisis to be the only one from the group knowledgeable about this lost skill? When there are no more antibiotics, people will turn to you to save their ill children's lives.
And believe it or not, this is not all…
Table Of Contents:
Making Your Own Beverages: Beer to Stronger Stuff
Ginger Beer: Making Soda the Old Fashioned Way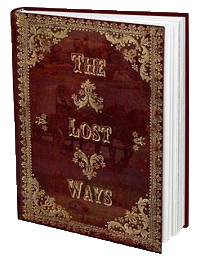 How North American Indians and Early Pioneers Made Pemmican
Spycraft: Military Correspondence During The 1700's to 1900's
Wild West Guns for SHTF and a Guide to Rolling Your Own Ammo
How Our Forefathers Built Their Sawmills, Grain Mills,and Stamping Mills
How Our Ancestors Made Herbal Poultice to Heal Their Wounds
What Our Ancestors Were Foraging For? or How to Wildcraft Your Table
How Our Ancestors Navigated Without Using a GPS System
How Our Forefathers Made Knives
How Our Forefathers Made Snow shoes for Survival
How North California Native Americans Built Their Semi-subterranean Roundhouses
Our Ancestors'Guide to Root Cellars
Good Old Fashioned Cooking on an Open Flame
Learning from Our Ancestors How to Preserve Water
Learning from Our Ancestors How to Take Care of Our Hygiene When There Isn't Anything to Buy
How and Why I Prefer to Make Soap with Modern Ingredients
Temporarily Installing a Wood-Burning Stove during Emergencies
Making Traditional and Survival Bark Bread…….
Trapping in Winter for Beaver and Muskrat Just like Our Forefathers Did
How to Make a Smokehouse and Smoke Fish
Survival Lessons From The Donner Party
Get your paperback copy HERE
WHAT TO READ NEXT:
5 TECHNIQUES TO PRESERVE MEAT IN THE WILD YOU SHOULD PRACTICE
HOW TO MAKE YOUR OWN BACON (STEP BY STEP GUIDE)
A RETURN TO THE OLD PATHS: HOW TO MAKE PEMMICAN LIKE THE NATIVE AMERICANS
20 LOST RECIPES FROM THE PIONEERS: WHAT THEY COOKED ON THEIR JOURNEY WESTWARD
SEVEN CLASSIC GREAT DEPRESSION ERA RECIPES GRANDMA USED TO MAKE
POTTED MEAT: A LOST SKILL OF LONG TERM MEAT STORAGE
BACK TO BASICS: HOW TO MAKE AND PRESERVE LARD
THE BEST WAY TO STOCKPILE VEGETABLES OFF-GRID
OLD FASHIONED PRESERVING-GRANDPA'S RECIPE FOR CURED SMOKED HAM
HOW TO MAKE GUNPOWDER THE OLD FASHIONED WAY
SURVIVAL HERBAL RECIPES FROM OUR ANCESTORS
HOW TO PRESERVE MEAT FOR SURVIVAL LIKE OUR GRANDFATHERS
OTHER USEFUL RESOURCES:
The 3 Pioneer Survival Lessons We Should Learn
The Most Effective Home Defense Strategies
Old School Hacks for Off-Grid Living
The Medical Emergency Crash Course
The Smart, Easy Way to Food Independence